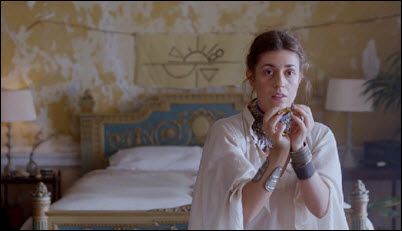 LAURA MARLING shared a video for "Next Time."
SKYWAY MAN advance streams Seen Comin' From A Mighty Eye.
STRAND OF OAKS covers The Stone Roses, Primal Scream and Phish for a Lagniappe Session at Aquarium Drunkard.
RIDE returns with "Charm Assault" and "Home is a Feeling."
THE MOUNTAIN GOATS share "Andrew Eldritch Is Moving Back To Leeds" ahead of Goths.
HA HA TONKA returns with "All With You" ahead of Heart-Shaped Mountain.
HUSKER DU covers The Beatles' "Ticket to Ride," circa 1985.
THE SONGWRITERS' HALL OF FAME 2017 inductees are announced, including Berry Gordy, Jimmy Jam & terry Lewis, and Jay-Z (the HoF's first rapper).
RYAN ADAMS, ranked by Paste.
SLY STONE: Ten Late, Great Songs.
A TINY PIPE ORGAN, powered by a balloon.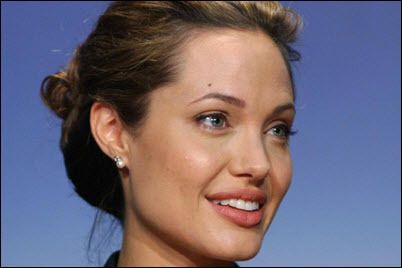 ANGELINA JOLIE: Despite reports that she is done with Hollywood, Jolie is lining up new acting and directing projects.
HARRISON FORD: There's video of his airport near-miss incident.
THE MOVIES ARE DEAD, according to Martin Scorsese and Ridley Scott.
THE DISCOVERY: Robert redford discovers the afterlife in this trailer.
LEAH ADLER, the mother of Steven Spielberg who fostered his interest in filmmaking, died Tuesday. She was 97.
EGYPT: Thousands mourned the 'blind sheikh' convicted in 1993 World Trade Center bombing.
IRAQ: US troops were wounded on the front lines in Mosul.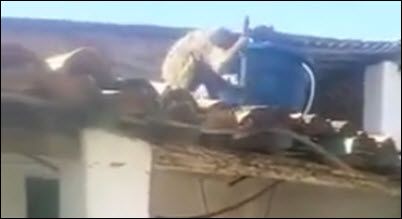 A KNIFE-WIELDING, DRUNK MONKEY hopped onto the roof of a makeshift bar in Patos, Brazil.
THE MAMMOPHANT: The woolly mammoth vanished from the Earth 4000 years ago, but now scientists say they are on the brink of resurrecting the ancient beast in a revised form, through an ambitious feat of genetic engineering. They've spared no expense.
THE FERAL HOG APOCALYPSE: Texas Prepares.
TINY FROGS — some smaller than the average fingernail — can barely be heard making their distinct insectlike calls in marshes and under damp leaf litter in a remote rain forest in India.