THE WEEKEND STARTS HERE:
...with OTIS REDDING! Otis and the Bar-Kays crank up the energy to 11 for a Ready Steady Go special, crashing through "Satisfaction," "My Girl" and "Respect," then "Shake" morphing into "Land of a Thousand Dances" performed by Otis, Eric Burdon and Chris Farlowe. BONUS: from the same special, Eric Burdon covers "Hold On, I'm Coming," while Chris Farlowe covers "It's a Man's World."
GRANDADDY advance streams Last Place,the band's first LP in a decade or so.
CHICANO BATMAN advance streams Freedom Is Free.
IBIBIO SOUND MACHINE advance streams Uyai.
WHITNEY covers Bob Dylan's "Tonight I'll Be Staying Here With You."
TROGGS: "With a Girl Like You," live.

DIRTY PROJECTORS: Dave Longstreth talks to SPIN about a band that's now really a band of one.

LOS CAMPESINOS! is profiled over at PopMatters.

CRAIG FINN talks to amNY about the solo tour, the Hold Steady (and the prospect that Franz may rejoin).

PRIMAL SCREAM: Ten of Their Best.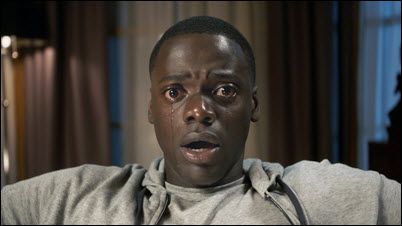 NOW SHOWING: This weekend's wide releases include: Get Out, which is currently scoring 100 percent on the ol' Tomatometer; Rock Dog, which is currently scoring 43 percent; and Collide, which was not advance screened for critics.
HONEST TRAILERS for the 2017 Oscars Best Picture nominees.
DONALD & MELANIA TRUMP won't be watching the Oscars.
PAULA PATTON made an explosive claim in her raging custody war with Robin Thicke.
RHIANNA has been named the 2017 Harvard University Humanitarian of the Year.
STAR WARS: Are the original versions of the original trilogy finally coming back to the home market?
THE BATMAN, contra earlier reports, will be directed by Matt Reeves.
NIGHTWING: Chris McKay will helm a film based on the DC character Dick Grayson, best known as a member of the Batman family.
DEADPOOL 2 has brought in Drew Goddard to assist the screenplay.
PIXAR IN A BOX: The Art of Storytelling.
IMDb won a ruling that a new California law limiting online publication of actors' ages likely violates the First Amendment.
NORTH KOREA: Malaysian police said on Friday (Feb 24) that the chemical substance used in the murder of Kim Jong Nam -- the estranged half-brother of North Korean leader Kim Jong Un -- was identified as "VX nerve agent".
RUSSIA secretly deployed a new cruise missile that American officials say violates a landmark arms control treaty, posing a major test for President Trump as his administration is facing a crisis over its ties to Moscow.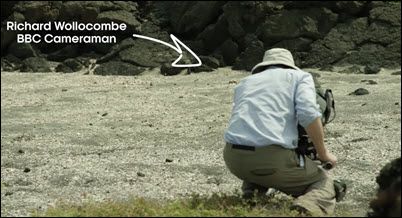 IGUANA vs SNAKES: Behind the scenes filming of the BBC's Planet Earth II.
RESEARCHERS at University College London say they found no link between cat ownership and the development of psychotic symptoms.
A BABY GIRAFFE got censored on the Tube for explicit content.
RADIOAcTIVE WILD BOARS roam the mountains of Europe.