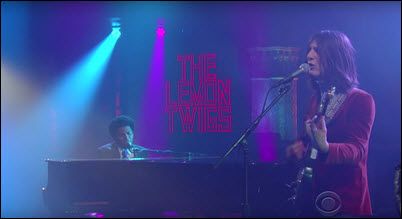 THE LEMON TWIGS played "I Wanna Prove To You" on Colbert.
CLOUD NOTHINGS stopped by Morning Becomes Eclectic for a session.
TIFT MERRITT performed at the WNYC Soundcheck studio.
MIDDLE CHILDREN is streaming their debut, Earth Angel.
I WANT CANDY from The Strangeloves and a super-charged Bow Wow Wow for Twofer Tuesday.
FOXYGEN talks about piecing their new LP together on All Things Considered.
BLITZEN TRAPPER announces the production of Wild & Reckless, a musical written and to be performed by the band in their hometown of Portland, Oregon.
MATMOS talks to Pitchfork about the zen majesty of doing laundry and why they decided to base their new record on the sounds of their own washing machine.
RADIOHEAD's MOST DEPRESSING SONG: It's Science.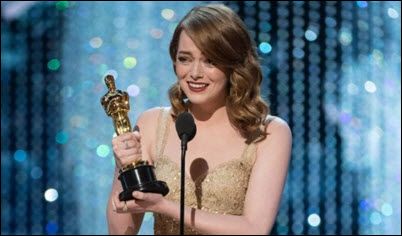 THE OSCARS' Best Picture mix-up may be the result of an accountant taking and tweeting pics of Emma Stone. And that wasn't the only mixup on the show.
THE OSCARS also continued the telecast's recent downward ratings trend, as I would expect when you don't nominate popular films like Gravity, The Wolf of Wall Street, American Sniper, and so on.
JOSH HARTNETT & TAMSIN EGERTON are expecting their second child.
DOUBT: The midseason show starring Katherine Heigl and Laverne Cox has been pulled from the schedule after two episodes. Ouch.
KONG: SKULL ISLAND drops its final trailer.
VERA FARMIGA joins the cast of Godzilla: King of Monsters.
HIGH NOON: The classic American film that almost got shot down.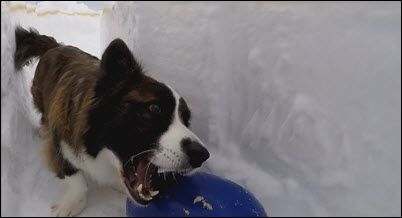 WALLY the CORGI loves his snow maze.
ISIS jihadists turned a puppy into a suicide bomber, but there's a happy ending.
FURRY FRIENDS ROCKIN' RESCUE is helping dogs abandoned by Dakota Access Pipeline protesters.
MICROBES in a glittering cave are revived after 10000 years. What could possibly go wrong?