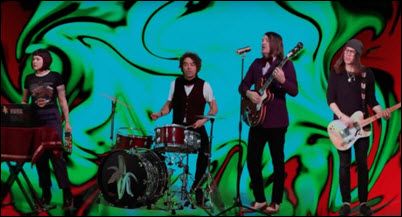 THE DANDY WARHOLS drop a video for "Thick Girls Knock Me Out (Richard Starkey)".
WHY? advance streams Moh Lhean, their first new album in five years.
ELLIOT SMITH: Five Excellent Legal Bootlegs.
THE AUSTIN 100: NPR Music's annual mix marking the SXSW Music Festival.
THE DIRTY DOZEN BRASS BAND plays a Tiny Desk Concert.
CRAIG FINN shares "Preludes" ahead of We All Want The Same Things.
WIRE shares "Diamonds In Cups" ahead of Silver/Lead.
THURSTON MOORE shares "Cease Fire" as a single.
BIG WALNUTS YONDER: Minutemen bassist Mike Watt, Wilco guitarist Nels Cline, Deerhoof drummer Greg Saunier, and Nick Reinhart of Tera Melos share "Raise The Drawbridges?"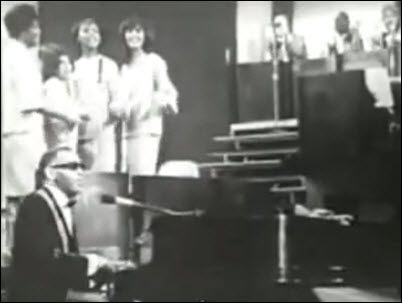 RAY CHARLES plays "What'd I Say" live.

JENS LEKMAN is tentatively turning the color back up on the world, having found a new way to feature in his own story.

JOHN K. SAMSON talks Punk, Dylan, and more at the Indepenedent.

ANTLERS frontman Peter Silberman talked to Paste about his solo album.

THE 60 BEST DANCE FLOOR CLASSICS, according to Paste.
GUARDIANS OF THE GALAXY VOL. 2 has a new trailer online.
ALIEN: COVENANT has a trailer online.
AQUAMAN had a few secs of vfx test footage leak online.
KATY PERRY and ORLANDO BLOOM are taking a break.
BRANGELEXIT: Amid Brad Pitt's bitter divorce from Angelina Jolie, he has "been texting" with ex-wife Jennifer Aniston.
THE BIG BANG THEORY: Mayim Bialik and Melissa Rauch are seeking contract parity.
JESSICA CHASTAIN was told by a director that she talks too much about "women stuff."
ANSON MOUNT and IWAN RHEON join the cast of Marvel's Inhumans series.
RUSSIA and CHINA vetoed a UN resolution to impose sanctions on Syria over the alleged use of chemical weapons.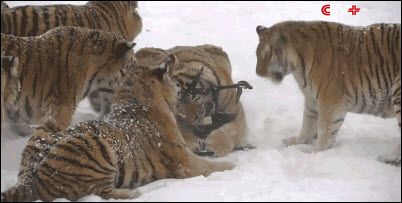 SIBERIAN TIGERS take down a drone.
COW: A Kanabec County sheriff's deputy was out looking for a cow reportedly in the roadway outside Mora, Minn., late Monday when he hit the cow with his squad car.
A WILD PANDA stepped out of character to kill and eat a goat in China.
THE SQUIRREL THREAT: Brockport, NY's annual Squirrel Slam, a decade-old fund-raising event, has drawn the ire of animal lovers and environmentalists.