ARTHUR LEE would have celebrated a birthday yesterday, so here is is with "Alone Again Or." BONUS: Robyn Hitchcocck plays "The Wreck of the Arthur Lee."
THE MAGNETIC FIELDS continue to add tracks to the advance stream of 50 Song Memoir.
BLACK JOE LEWIS & THE HONEY BEARS stopped by The Current.
FLEET FOXES return with the nine-minute, harmony-laden "Third Of May / Ōdaigahara," and Robin Peckhold talks to Pitchfork about it.
REAL ESTATE shares "Stained Glass," ahead of In Mind.
IGGY POP, with an especially destructive "Lust For Life" circa 1977.
THE SHINS: James Mercer talks to The A.V. Club about one of his childhood passions: skateboarding.
LAURA MARLING talks to Noisey about exploring the kink in our desires on Semper Femina.
THE REVOLUTION: Wendy Melvoin talks to Rolling Stone about grieving for Prince and the group's upcoming shows.
THE BEST TOM WAITS COVERS, according to Paste.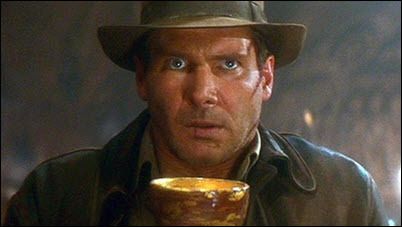 INDIANA JONES 5 is coming on July 19, 2019. Better involve the fountain of youth.
GEORGE MICHAEL died of a heart condition and fatty liver, according to a coroner's statement released on Tuesday.
TOM HIDDLESTON talks King Kong and Taylor Swift.
SCARLETT JOHANSSON is gearing up for a nasty custody battle.
ROBIN THICKE & PAULA PATTON are on the verge of settling their mega custody war.
ALIEN: COVENANT is a return to the sci-fi horror of the original Alien, according to Ridley Scott.
TWIN PEAKS: Laura Dern talks to Vanity Fair about the revival.
STEVEN SPIELBERG, TOM HANKS & MERYL STREEP may get into The Pentagon Papers.
HOW I MET YOUR MOTHER's spin-off is delayed again.
ROBIN HOOD has plenty of movies in development.
ISIS appeared to suffer an important setback on Monday when American-backed militia fighters in Syria seized the main route that connects Raqqa, the Islamic State's de facto capital, to its territory in southeastern Deir al-Zour Province.
JUST AN ALLIGATOR and his fish out on a FL golf course.
A RARE WHITE RHINO was shot by poachers who sawed off its horn.
ONE OF THE LAST GIANT TUSKER ELEPHANTS, also killed by poachers.
AND THERE WAS KITTY LITTER All Over The Highway.