THE WEEKEND STARTS HERE...
... with THE MINUTEMEN! San Pedro, California's greatest musical export took apart rock, jazz and funk and put the pieces back together in a jagged collage. They are caught here in an acoustic session for a cable-access show from Hollywood, circa 1985. Your setlist includes "The Meter Man," "Corona," "Themselves," "The Red And The Black" (Blue Öyster Cult), "Badges, "I Felt Like Gringo," "Time" (Richard Hell), "Green River" (Creedence Clearwater Revival), "Lost" (Meat Puppets), "Ack Ack Ack," "Ain't Talkin' Bout Love" "History Lesson Part II," "Tour Spiel" and "Little Man With A Gun In His Hand."
SAM FERMIN advance streams Belong.
DIET CIG advance streams Swear I'm Good At This.
ANNIE HARDY advance streams Rules.
THE WILD REEDS advance streams The World We Built.
TIMBER TIMBRE advance streams Sincerely, Future Pollution.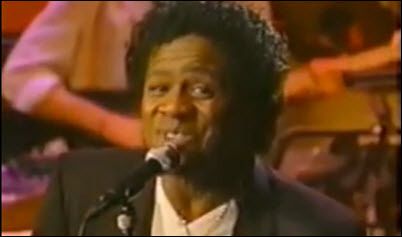 AL GREEN sings "Let's Stay Together" with Toni Childs, Carlos Santana, Tito Puente, David Sanborn, Melissa Etheridge and more.
FATHER JOHN MISTY: "I'm basically a meme at this point."
MIRACLE LEGION talks to Aquarium Drunkard about the reunion, their issues of tackling music you haven't played in a long time, Mulcahy's upcoming solo album, and the virtues of wanting to sound like the Gun Club.
AMBER COFFMAN explains her departure from Dirty Projectors.
JARVIS COCKER shares the soundtrack of his life with Pitchfork.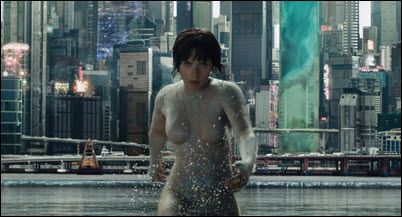 NOW SHOWING: This weekend's wide releases include Boss Baby, which is currently scoring 39 percent on the ol' Tomatometer; and Ghost in the Shell, which is scoring 52 percent.
WAR FOR THE PLANET OF THE APES has a trailer online.
GAME OF THRONES: Season 7 has a trailer online.
BATGIRL is getting her own standalone movie, with filmmaker Joss Whedon nearing a deal to write, direct, and produce.
VAL KILMER jokes about his, um, enthusiastic tweets regarding Cate Blanchett.
PRINCE HARRY & MEGHAN MARKLE have found a way to make long-distance dating in the public eye work.
CHARO threatens to dance off DWTS.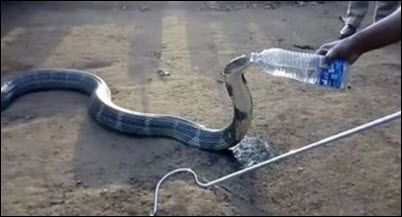 A LARGE KING COBRA caught in an Indian drought drinks from a water bottle.
A DOG ON DEATH ROW was pardoned in Maine.
THE CODFATHER: New England's seafood industry is in deep trouble-thanks in no small part to one mogul's seriously shady business.
TYRANNOSAURUS REX was a sensitive lover, a new dinosaur discovery suggests.