THE WEEKEND STARTS HERE:
... with GARAGE ROCK! It's the time of year when I bring out The Standells - "Dirty Water/ Why Pick On Me", but I couldn't stop there. Let's have a baker's dozen of Nuggets, like Music Machine - "Talk Talk"; Blues Magoos - "We Ain't Got Nothin' Yet"; The Knickerbockers - "Lies"; The Outsiders - "Time Won't Let Me"; Count Five - "Psychotic Reaction"; The Seeds - "Pushin' Too Hard"; 13th Floor Elevators - "You're Gonna Miss Me"; Love - "My Little Red Book"; The Leaves - "Hey Joe"; Electric Prunes - "I Had Too Much To Dream Last Night," the Crazy World of Arthur Brown - "Fire" and The Nazz- "Open My Eyes."
BONNIE "PRINCE" BILLY advance streams his tribute to Merle Haggard, Best Troubador.
JOAN SHELLEY advance streams a self-titled LP.
ADELE, THE AVETT BROS, PEARL JAM, DOLLY PARTON and more cover Brandi Carlile's The Story.
GLEN MORROW'S CRY FOR HELP shares "Comfort Zone."
THE BEATLES, working up an early take of "Sgt Pepper's Lonely Hearts Club Band."
MEN WITHOUT HATS: You can dance if you want to.
NICK CAVE, profiled by GQ.
SLEATER-KINNEY's Corin Tucker answers Five Questions From Guitar World.
MICHAEL McDONALD has outlived all your jokes about yacht rock.
THE 100 BEST INDIE FOLK ALBUMS, according to Paste.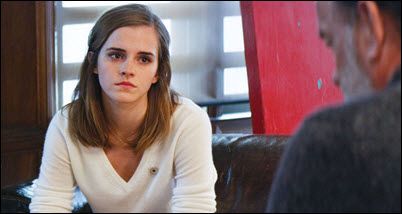 NOW SHOWING: This weekend's wide releases are The Circle, which is currently scoring 29 percent on the ol' Tomatometer; and How To Be a Latin Lover, which was not screened for Critics.
WONDER WOMAN isn't being heavily promoted. Ruh-Roh.
JOHNNY DEPP hung out in Disneyland's "Pirates of the Caribbean," because he's nuts and needs a hit.
GOLDIE HAWN, Interviewed by Kate Hudson.
AMBER HEARD made ELON MUSK work for it, as you would expect.
DAVID FINCHER directing BRAD PITT in a World War Z sequel?
THE CHRONICLES OF NARNIA may return with Joe Johnston in the director's (silver) chair.
DAMIEN CAZELLE (La La Land) is set to helm The Eddy, a musical TV drama set in Paris.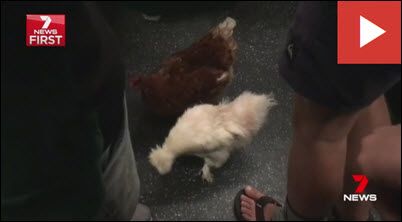 CHICKENS ON A TRAIN: Where's Samuel L. Jackson?
THE GIANT RABBIT that died while being shipped from London to Chicago was alive when its flight landed, United says.
SCIENTISTS Just Transplanted Small Rat Heads Onto Bigger Rats.
A FAT BEAVER was rescued from a fence in Canada.