BEACH FOSSILS skateboard (presumably on their own branded decks) in the video for "Sugar."
JASON ISBELL plays three songs on CBS This Morning. BONUS: Isbell also covered "Whipping Post" with Gregg Allman Band's Scott Sharrard in NYC.
THE BLIND BOYS OF ALABAMA share four tracks from their upcoming LP.
JADE JACKSON stopped by World Cafe for a chat and mini-set.
GRIZZLY BEAR shares "Four Cypresses."
THE RAMONES: "California Sun."
THE SHAGGS play their first show in 18 years.
THE NATIONAL talks about their new LP, lyrics, politics and more.
THE BEATLES' "All You Need Is Love" turned 50 over the weekend.
ALISON MOYET talks to The Guardian about crying when John Noakes died, her childhood dreams of being a policewoman and why she loves television soaps.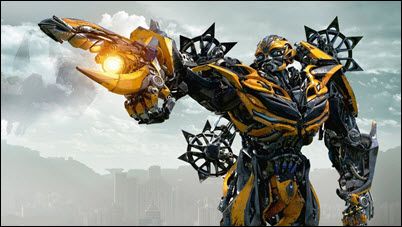 WEEKEND BOX OFFICE: Transformers: The Last Knight tops the chart with 45.3MM (and 69MM since Wed.) against a 217MM budget; it's the lowest debut of the franchise. But it made almost 200MM overseas, 123MM in China alone, and thus will likely profit based mostly on foreign receipts, much like the prior installment of this series. Cars 3 placed with 25.2MM on a 53 percent drop itprobably couldn't afford, esp. as this franchise is not one of Pixar's strongest overseas. Wonder Woman shows with 25.2MM (it's a tie for second given it's estimates) on a leggy 39 percent drop, crossing the300MM mark domestically and the same again in foreign markets. 47 Meters Down takes the fourth slot with 7.4MM and a 24.3MM total so far against a reported 5MM budget. All Eyez on Me rounds out the Top Five with 5.9 million on a staggering 78 percent drop that suggests all of Tupac's fans went the first weekend. Below the fold, The Mummy skidded another 60 percent. Ouch.
JOHNNY DEPP apologized for joking about assassinating Donald Trump.
CHARLIES SHEEN is reportedly being sued (again) for exposing a woman to HIV.
PITCH PERFECT 3 shares a trailer online.
SIGOURNEY WEAVER stars in Rakka, an experimental short sci-fi film.
SOPHIA COPPOLA talks to the Wall Street Journal about making The Beguiled.
A BUNNY, A DOGGO, and a RAT, living together...mass hysteria
THE WORLD'S UGLIEST DOG isn't very ugly this year.
A GOOSE was rescued from a skimpy red thong.
AN AGGRESSIVE BEAVER attacked two swimmers on the Rhine.