THE WEEKEND STARTS HERE:
...with CREEDENCE CLEARWATER REVIVIAL! Live at the Royal Albert Hall, circa 1970. Your setlist includes; "Born on the Bayou," "Green River," "Tombstone shadow," "Travelin' Band," "Fortunate Son," "Commotion," "Midnight Special," "Bad Moon Rising," "Proud Mary," "Night Time is the Right Time," "Good Golly Miss Molly," and "Keep On Chooglin'."
KYLE CRAFT advance streams Full Circle Nightmare.
SUNWATCHERS advance stream II.
JULIAN LAGE advance steams Modern Lore.
CAPTAIN SQUEEGEE streams the Harmony Cure EP.
BECK covers the Velvet Underground's "I'm Waiting For The Man."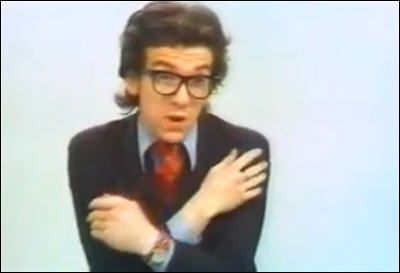 ELVIS COSTELLO & THE ATTRACTIONS don't want to go to "Chelsea."
RUSH: A band who sparked the teenage imagination like few others.
HOW DAVID BOWIE helped my autistic son become himself. Also, the making of Station to Station.
MGMT talks to Rolling Stone about their upcoming LP... and their debut.
THE NUMBER ONES tackles the first Phil Spector hit, "To Know Him Is To Love Him," and David Seville's "The Chipmunk Song."
NOW SHOWING: This weekend's wide release is Maze Runner; The Death Cure, which is currently scoring 41 percent on the ol' Tomatometer. Hostiles expands wide scoring 71 percent.
VANITY FAIR goes behind the scenes of its annual Hollywood issue cover shoot.
CASEY AFFLECK has withdrawn from presenting the Best Actress Award at the upcoming Oscars.
HARVEY WEINSTEIN and Georgina Chapman Sell at Huge Loss in the Hamptons.
RUSSELL SIMMONS faces another sexual assault lawsuit.
NELLY is accused of assault by two more women.
DAVID COPPERFIELD is accused of drugging and assaulting a 17-year-old model.
JESSICA CHASTAIN helped OCTAVIA SPENCER get paid.
MINKA KELLY & JESSE WILLIAMS are dunzo.
CAPTAIN MARVEL: Brie Larson is snapped in costume.
SHAZAM! gets a 2019 release date.
MURPHY BROWN and its original star Candice Bergen are returning to CBS.
A COW surprised Polish naturalists by spending the winter living with a herd of wild bison in the primeval Bialowieza Forest.
SALSA, a retired rescue dog for the Oklahoma City Fire Department, is overjoyed when she is freed by the fire department after getting stuck under her house.
GRUMPY CAT sued a coffee company... and won.
A PIT BULL Alerts Owner To Propane Gas Leak Inside Long Island Home.