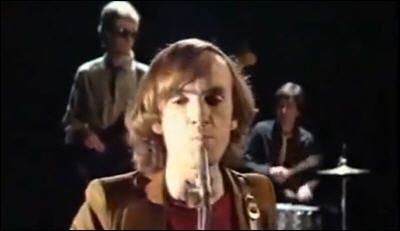 SNIFF 'N THE TEARS: "Driver's Seat," from the Boogie Nights soundtrack and Craig O'Neill's vault.

FRANKIE COSMOS is advance streaming Vessel.

FENNE LILLY has seven tracks from her upcoming LP online.

ALL SONGS CONSIDERED features new tracks from Guided by Voices, John Prine, Hearts Hearts and more.

THE SIDEKICKS share "Twin's Twist."

Q-TIP & DEMI LOVATO play Elton John and Kiki Dee.

PRINCE had an extremely high level of the synthetic opioid fentanyl in his body at the time of his death, according to a toxicology report.

THE WORLD'S FIRST BOWIE STATUE has been unveiled in Aylesbury, the town in England where Ziggy Stardust debuted.

MANIC STREET PREACHERS: "People can tell if you don't mean it."

THE NUMBER ONES ooks at Ricky Nelson's gentle, stereotype-happy "Travelin' Man."

WHICH HOLLYWOOD ACTRESS bit Beyoncé's face? Inquiring minds want to know. (Is it Sanaa Lathan?)

R. KELLY has been accused of training a girl as a sex slave since she was 14 years old.

HARVEY WEINSTEIN sells his Greenwich Village house for 26MM.

ANGELINA JOLIE isn't interested in getting back in the dating game just yet.

DEADPOOL 2 inexplicably released a "clean" trailer.

READY PLAYER ONE dropped a behind-the-scenes featurette.

SUPERMAN turning up in Shazam, executive produced by Dany Garcia?

A COYOTE atop the New York State Museum was tranquilized.

WHY I RESCUED A BOBCAT KITTEN and raised him as family.

BIG CATS nd other endangered animals do best in places where there's no wireless coverage.

FOUR COWS went to Antarctica in 1933.