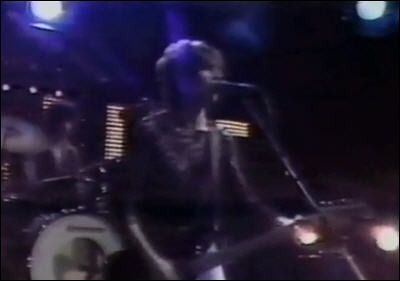 THE ONLY ONES: "Another Girl, Another Planet," live in '79.
NATHANIEL RATELIFF & THE NIGHT SWEATS play the World Cafe.
COURTNEY MARIE ANDREWS plays CBS This Morning.
ALL SONGS CONSIDERED features Illuminati Hotties, Young Fathers, Hookworms, and more.
NICK LOWE (and Los Straitjackets) shares "Tokyo Bay."
KADHJA BONET shares "Mother Maybe."
ANNA BURCH shares a video for "With You Every Day."
RAY DAVIES: Punch-ups, pills and how The Kinks nearly killed him.
STEPHEN MALKMUS talks to Pitchfork about being afraid of Twitter, cooking carbonara for his kids, and why he considered asking Lorde to sing on his upcoming album.
LUCY DACUS talks to PopMatters about chamge and continuity.
MORRISEY launches a new website. He has thoughts.
ANDIE MacDOWELL, on being naked onscreen.
ROB KARDASHIAN & BLAC CHYNA may be headed to a child custody dispute.
JOHN KRASINSKI never expected to make a horror film, but...
VERNE TROYER (Mini Me) has been hospitalized following a call to police from a friend who claimed he was suicidal.
TONI BRAXTON tried marijuana once and got really paranoid.
LINDSAY LOHAN fails in her attempt to sue Grand Theft Auto.
SHOGUN WORLD is open?
AN AUSSIE POLICE BOAT was pursued by a great white shark. What say you, Police Chief Brody?
SHEP THE DOG gets a hospital visit with his dying owner.
AN 11-FT GATOR, enjoying a late night swim in a FL homeowner's pool.
WHEN A CHEETAH wants to use your jeep as a lookout post, just chill out.