THE WEEKEND STARTS HERE: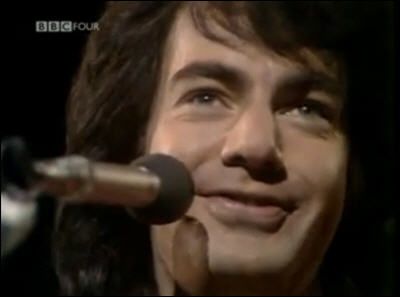 ...with NEIL DIAMOND! There are two types of people, you know. But here's Neil on the Beeb in 1971. Your set list: "Sweet Caroline," "Solitary Man," "Cracklin' Rosie," "Done Too Soon," "A Modern Day Version Of Love," "He Aint' Heavy (He's My Brother)," "Holly Holy," and "Brother Love's Traveling Salvation Show." And "I Am I Said" is back the Tube right now.
BETTER OBLIVION COMMUNITY CENTER, a/k/a Phoebe Bridgers and Conor Oberst, stream their self-titled debut album.
GIRLPOOL advance streams What Chaos Is Imaginary.
MANDOLIN ORANGE advance streams Tides of a Teardrop.
EMILY KING advance streams Scenery.
BOY HARSHER advance streams Careful.
VAMPIRE WEEKEND shares new songs "Harmony Hall" and "2021."
FLORENCE + THE MACHINE shares "Moderation" and "Haunted House."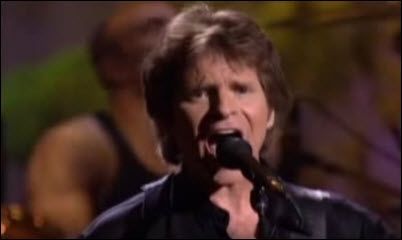 JOHN FOGERTY, because it is.
ST VINCENT: Annie Clark is profiled by GQ.
ROXY MUSIC's saxophonist Andy Mackay talks about the band and a possible Rock and Roll Hall of Fame reunion.
DEERHUNTER's Bradford Cox, the asexual rock star for end times.
THE NUMBER ONES looks at Janis Joplin's posthumous masterpiece "Me And Bobby McGee."
NOW SHOWING:This weekend's wide releases are The Kid Who Would be King, which is currently scoring 84 percent on the ol' Tomatometer; and Serenity, scoring 23 percent.
CHRIS BROWN's Parisian lawyer filed a defamation lawsuit against the woman who got his client arrested on rape allegations.
VANITY FAIR's Hollywood issue -- and cover -- is online.
CATHERINE O'HARA is interviewed by The New Yorker.
MICHAEL CAINE, on the first time he got high, and the role he most regrets.
MATT SMITH may join JARED LETO in Morbius, a film based on the Spider-Man villain of the same name.
SARAH PAULSON talks about her romance with Holland Taylor.
THE BEACH BUM, from Harmony Korine, has a red-band trailer online.
JAMES FRAWLEY, a director of scores of TV and film projects – from The Monkees to The Muppet Movie – died Tuesday at his home in Indian Wells, where he had found tranquility outside of the Hollywood spotlight. He was 82.
A DOG is about to be surprised by cake.
NO ONE IS PREPARED FOR HAGFISH SLIME: It expands by 10K times in a fraction of a second, it's 100K times softer than Jell-O, and it fends off sharks and Priuses alike.
FIVE RESCUED SEAL PUPS named after characters from Harry Potter have been released back in to the sea.
AN ACTIVIST puts four venomous snakes in his mouth to save the rainforest. Nope.