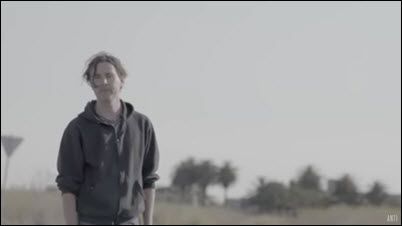 CASS McCOMBS shared a video for "I'm a Shoe."
FOXYGEN stopped by World Cafe for a chat and mini-set.
PINEGROVE is streaming a live LP, Elsewhere.
DON'T STOP NOW: A covers copilation that benefits the ACLU is streaming via Bandcamp.
ARCADE FIRE & MAVIS STAPLES share "I Give You Power."
ANGEL OLSEN shares "Fly On Your Wall."
LIZ PHAIR: "Jealousy." It sneers like she does.

SONIC YOUTH's seminal Daydream Nation, reconsidered by Drowned In Sound. Saw the original tour, saw the ATP full performance decades later, get off my lawn.

CRAIG FINN talks to Columbus Alive about the difference between living rooms and rock clubs, and whether all of us really do want the same things.

PETER OVEREND WATTS, original bassist for Mott the Hoople, has died of throat cancer. He was 69.

MAGGIE ROCHE, a member of family vocal group the Roches, has died at age 65.

JAKI LIEBEZEIT, drummer and founding member of the seminal krautrock band Can, has died from pneumonia at the age of 78.
WEEKEND BOX OFFICE: M Night Shyamalan's Split is a surprise hit, topping the chart with 40.2MM, about double of predictions. It's the director's first No.1 since 2004 (tho 2015's The Visiit debuted at No. 2 and had very solid ROI). xXx: The Return of Xander Cage placed with 20MM, which has to be disappointing given Vin Diesel returning to the franchise, an 85MM budget and likely big marketing costs. Hidden Figures, last weekend's topper, showed with 16.3MM on leggy 22 percent drop; it's likey profitable now, even before opening abroad. Sing took the fourth slotwith 8MM on a 37 percent drop that's not bad after a long weekend. La La Land rounded out the Top Five with 6.4MM and is proving quite profitable worldwide against a 30MM budget. Below th fold, Rogue One lands in sixth place at breaks the billion-dollar barrier worldwide.
M NIGHT SHYAMALAN wants to make an Unbreakable sequel next.
VIN DIESEL urges Marvel not to abandon The Inhumans movie (this weekend's box office for xXx may explain why).
HARRY POTTER & THE CURSED CHILD: Coming as a film trilogy?
GREEN LANTERN CORPS is looking to recruit an A-lister to play Hal Jordan.
THE TERMINATOR: James Cameron is in early talks with Deadpool director and VFX wiz Tim Miller to direct a reboot and conclusion of one of cinema's great science fiction tales.
GAVIN ROSSDALE opens up about his 'worst days' following his split from Gwen Stefani and the pressure he's under from his kids to find love again.
KRISTEN STEWART is speaking up about Donald Trump, recalling when he took an interest in her with a series of tweets in which he voiced his opinion about the actress' personal life.
ROMAN POLANSKI's selection as the head of the jury for France's César Awards - the country's equivalent of the Oscars - has sparked outrage.
IRAQ: Most Islamic State commanders in Mosul have been killed in battles with Iraqi government forces that raged over the past three months in the eastern side of the city, an Iraqi general said on Thursday.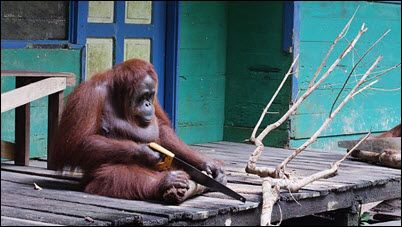 AN ORANGUTAN learned to cut branches after observing humans. He wants to be like you.
SAVING THE ENDANGERED ONE-HORNED RHINO, one drone at a time.
A TERRIFYING WORM lurking at the bottom of the sea is named after Lorena Bobbit.
GIRAFFE MILK: The new superfood?