THE WEEKEND STARTS HERE: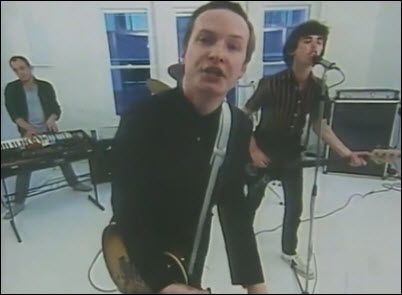 ...with XTC! Look Look is a long-out-of-print collection of music videos from the art-pop combo, Your tracklist includes: "This Is Pop," "Statue of Liberty," "Are You Receiving Me?," "Life Begins at the Hop," "Making Plans for Nigel," "Towers of London," "Respectable Street," "Generals and Majors," "All of a Sudden (It's Too Late)," "Ball and Chain," and "Senses Working Overtime."
STEF CHURA streams Messes.
BEACHHEADS are streaming five tracks from their self-titled debut.
CUDDLE MAGIC streams Ashes/Axis.
TY SEGALL advance streams a self-titled LP, icymi.
PORCELAIN RAFT advance streams Microclimate.
JD McPHERSON covers Erasure's "A Little Respect" like its' a vintage soul track, and it totally works.
LAMBCHOP covers Prince's "When You Were Mine".
MANFRED MANN'S EARTH BAND, "Blinded by the Light," Live in '75.
THE VILLAGE VOICE PAZZ & JOP POLL results are online.
JAPANDROIDS talk about their favorite garage punk records.
FROM JONI MITCHELL TO LAURA MARLING: How female troubadours changed music .
BRIAN ENO: Ten of His Best.
NOW SHOWING: This weekend's wide releases include: A Dog's Purpose, currently scoring 31 percent on the ol' Tomatometer; Resident Evil: The Final Chapter, currently scoring 40 percent; and Gold, scoring 32 percent.
VANITY FAIR's Hollywood Issue cover is here.
ZOOEY DESCHANEL is pregnant and expecting her second child with her husband, Jacob Pechenik.
PAULA PATTON alleges ROBIN THICKE physically abused her during their marriage. The allegations have resurfaced during a custody battle between Patton and Thicke for their son, Julian.
BRANGELEXIT: Intimate details of Angelina Jolie and Brad Pitt's explosive marriage breakdown to be revealed in a big budget movie by bestselling author Ian Halperin?
ELTON JOHN is writing the musical version of The Devil Wears Prada.
FRANCIS FORD COPPOLA wants to turn Apocalypse Now into a video game. The horror...the horror...
SHIA LeBEOUF Shia LaBeouf was hauled off in handcuffs from his marathon protest site in NYC ... after he got into it with a neo-Nazi.
MIKE CONNORS, who took a punch as well as anyone while playing the good-guy private detective on the long-running Saturday night action series Mannix for CBS, has died. He was 91.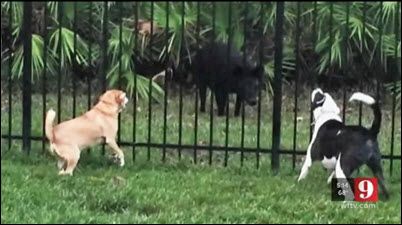 WILD HOGS are invading homes in Florida.
DOGS enjoy listening to reggae and soft rock more than other genres of music, according to new research.
SCIENTISTS have created a part-human, part-pig embryo.
FAMED INDIAN SNAKE TRACKERS have been brought in to find Burmese pythons in Florida's Everglades.