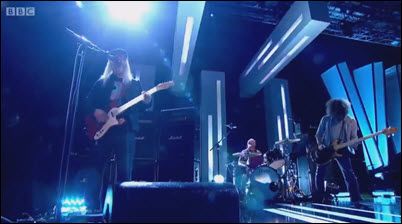 DINOSAUR JR debuted "Goin Down" on Later...with Jools Holland.
ABC streams The Lexicon of Love II.
SCROLL DOWNERS stream Hot Winter.
THE HONEYDOGS stopped by The Current for a chat and mini-set.
LEAPLING shares "You Lemme Know" ahead of Suspended Animation.
THE RASPBERRIES crush "Go All The Way" and "I Wanna Be With You" for Twofer Tuesday.
BOB MOULD talks to Premier Guitar about his beloved armada of Strats and the nuts-and-bolts of writing and recording Patch the Sky. (Thx, Frank Yang.)
PRINCE: Questlove has 40 reasons why The Artist was a hip-hop pioneer.
CAR SEAT HEADREST: Will Toledo talks to Pitchfork about modern music, the power of music, social media, and more.
BOB DYLAN: Journalist Barney Hoskyns talks to World Cafe about the special relationship Dylan and his band had with Woodstock.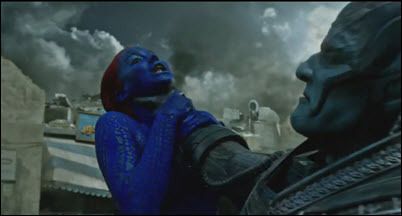 WEEKEND BOX OFFICE: X-Men Apocalypse topped the holdiay weekend chart with 80MM, siginificantly lagging Days of Future Past, which opened to 110.6MM domestic. But the overseas grosses were 115.4MM, which suggests this installment may yet find profit on the big screen against its 178MM production budget. It's not a slam dunk, however; this franchise has never been particularly leggy. Alice Through the Looking Glass places a distant second with 34.2MM against a 170MM budget, and will need the sort of lopsided overseas grosses of Alice in Wonderland to make money in cineplexes. The Angry Birds Movie shows with 24.6MM; its worldwide total of 229.5MM probably puts it in the black already.Captain America: Civil War takes the fourth slot with 19.7MM, which is probably good given the X-Men competition; the threequel has grossed 1.1 Billion globally. Neighbors 2 rounds out the Top Five with11.4MM; it will likely break even while falling far short of the original worldwide.
JOHNNY DEPP & AMBER HEARD: Heard showed up in court with a bruise on her face claiming Johnny Depp physically assaulted her and she's the victim of repeated domestic violence ... and the judge issued a restraining order requiring Johnny to stay 100 yards away from her. But she had no evidence of any injuries when cops came to her home Saturday night after getting a 911 call ... this according to LAPD law enforcement sources. Depp's longtime partner Vanessa Paradis and ex-wife Lori Anne Allison vouch for Depp's non-violent character. His friend Doug Stanhope says Depp is the victim and that his friends said nothing about her for fear of being de-friended by Depp. Heard denies Stanhope's claim of blackmail. Variety wonders whether the failure of Alice Through the Looking Glass this weekend and a tabloid-ready divorce has moviegoers growing tired of Depp (or were they already tiring?).
KATE BECKINSALE recalls Michael Bay's insane comments about her looks.
DWAYNE "THE ROCK" JOHNSON is attached to star in the Sony Pictures adaptation of Doc Savage.
TOPHER GRACE married his fiancée Ashley Hinshaw on Sunday.
VENEZUELA: Hunger, Blackouts and a Government Shutdown.
PAKISTAN: A powerful constitutional body proposed legislation last week that would allow husbands to "lightly beat" their wives who decline sex or refuse to wear what their mates prefer.
THE ISLAMIC STATE is losing territory and, with it, population and resources. Its revenue has fallen almost 30 percent since last year, and it is increasing taxes and punishments to help make up for the losses, according to the IHS Conflict Monitor.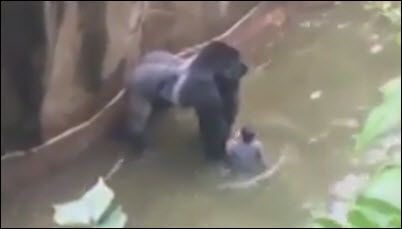 A GORILLA was fatally shot at an Ohio zoo this weekend after it picked up a young boy who had tumbled into an exhibit, officials said.
SENEGAL'S KILLER HIPPOS: "They are evil monsters that attack us night and day."
AN 18-LB SNAKEHEAD was caught in the Potomac, with a bow and arrow no less.
AN OTTER PUP made his public debut at the Wildlife Conservation Society's Prospect Park Zoo.