THE WEEKEND STARTS HERE: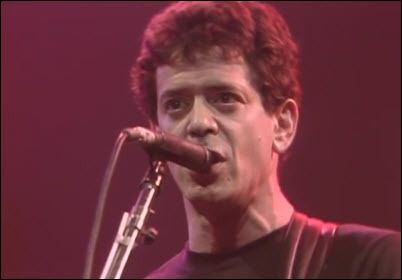 ...with LOU REED! Live at the Capitol Theater, 30 years ago this very day. Your saucy setlist includes: Sweet Jane, I'm Waiting For My Man, Martial Law, Down At The Arcade, Legendary Hearts, There She Goes Again, Turn Out the Light, My Red Joystick, Average Guy, Street Hassle, Sally Can't Dance, Walk On The Wild Side, Satellite Of Love, New Sensation, A Gift, Doin' The Things That We Want To, Waves Of Fear, I Love You Suzanne, White Light / White Heat, Turn To Me, Kill Your Sons, Coney Island Baby, Maybe (The Chantels), He's Gone, People Who Died (with Jim Carroll), and Rock 'N' Roll.
WAVVES advance stream V.
EAGLES OF DEATH METAL advance stream Zipper Down.
BORN RUFFIANS advance stream Ruff.
CHILDBIRTH advance streams Women's Rights.
JEFF LYNNE's ELO returns with "When I Was A Boy" ahead of Alone In The Universe.
SUEDE reurns with "Outsiders" ahead of Night Thoughts.
DUMPTRUCK: "Back Where I Belong."
THE JESUS & MARY CHAIN is recording a new LP, Jim Reid tells TimeOut.
BOB DYLAN is releasing every note of his 1965-66 sessions along with mono singles, hotel-room recordings and a few frames of film snipped from a print of Don't Look Back, the Dylan documentary filmed in 1965 by D.A. Pennebaker.
CHRISSIE HYNDE talked about the Pretenders, Punk, and the early days of MTV with Conan.
!!!'s Nick Offer talks to Drowned In Sound about the band's new music.
NICK CAVE turned 58 this week. NME ranked his albums and songs.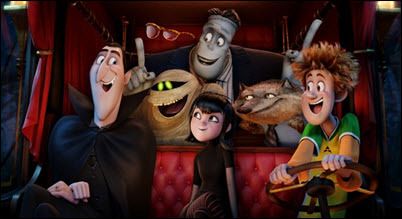 NOW SHOWING: This weekend's wide releases are Hotel Transylvania 2, which is currently scoring 29 percent on the ol' Tomatometer; The Intern, currently scoring 51 percent; and The Green Inferno, scoring 50 percent. Everest expands wide at 73 percent.
MORENA BACCARIN & BEN McKENZIE: The Gotham co-stars aren't just dating; she's pregnant.
GLENN CLOSE and her husband, biotech entrepreneur David Shaw, have divorced after nine years of marriage.
LEIGHTON MEESTER & ADAM BRODY are proud new parents.
BAR REFAELI married her fiancé, Adi Ezra, in Israel on Thursday.
IVANKA TRUMP and her husband, Kushner Companies CEO Jared Kushner, are expecting their third child.
ROSIE O'DONNELL saved the life of her estranged wife by keeping her on the phone while EMTs rushed to help her.
UKRAINE: The United Nations humanitarian chief said Thursday that he was alarmed that United Nations agencies had been ordered out of eastern Ukraine's separatist-controlled Luhansk region by the "de facto authorities" there.
THE ISLAMIC STATE: There are now multiple investigations inside the intelligence community and on Capitol Hill into whether senior intelligence officers at U.S. Central Command altered intelligence assessments of the U.S. war against the Islamic State. The main whistleblower will meet with senior senators on the matter as early as next week.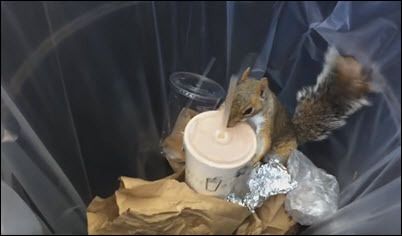 THE SQUIRREL THREAT: Milkshake squirrel horns in on Pizza Rat's internet success.
PUPPY SHOOTS FLORIDA MAN in self-defense.
A PIG CHASE was disrupted by a protester in Ephrata, PA.
A PIG & A DOG, wandering together... mass hysteria!