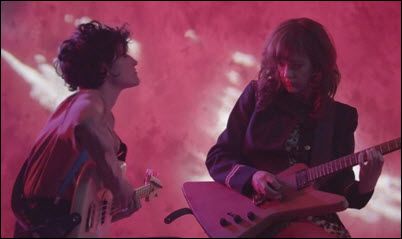 EX HEX's video for "Don't Wanna Lose" pays homage to the cult Punk musical Ladies And Gentlemen, The Fabulous Stains.
TITLE FIGHT advance streams Hyperview.
DIANA KRALL advance streams Wallflower.
AGGROCRAGG streams the Figi Afterglow EP.
APHEX TWIN is streaming Computer Controlled Acoustic Instruments Pt2 via Spotify. Not my bag, but may be yours...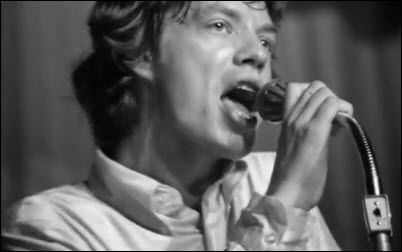 THE ROLLING STONES' take on "(I Can't Get No) Satisfaction)" in Charlie Is My Darling would put many Punk bands to shame. Dang!
RYAN ADAMS and MANDY MOORE are divorcing after six years of marriage.
KURY COBAIN: Montage of Heck premiered at Sundance, including a Beatles cover. But it's unclear whether Dave Grohl mill make the final cut.
TANGERINE DREAM co-founder Edgar Froese has died at 70, af ter a pulmonary embolysm; Aquarium Drunkard and Stereogum offer perspective.
KIM FOWLEY's funeral was packed, with mourners including Joan Jett and Rodney Bingenheimer. It's all happening.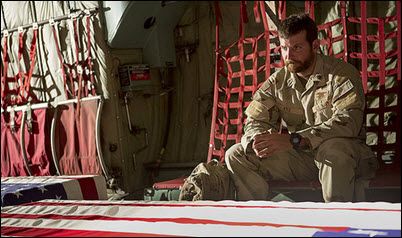 WEEKEND BOX OFFICE: American Sniper dominates the chart for a second weekend, grossing 64.4 million on a very leggy 30 percent drop. A genuine phenom, Clint Eastwood's pic already closes in on a quarter-billion dollars in worldwide sales. The Boy Next Door is a distand secound at 15 million...but that's fine against a 4 million budget.And it's actually Jennifer Lopez's best opening in years. Paddington shows with 12.4 million on a 35 percent drop that's not bad, given that last weeekend was a holiday weekend. Big European receipts make this a decent hit. The Wedding Ringer drops 44 percent from its debut to gross 11.6 million, and will likely profit in theaters, though not by much. Taken 3 rounds out the Top Five with 7.6 million on another big 48 percent drop; again, this is likely to profit in theaters, but the real margin will come overseas. Below the fold, The Imitation Game holds strong in 6th, actually increasing its take over last weekend, while the debuts for Strange Magic and Mortdecai flop into 7th and 9th, respectively. Ouch and Ouch.
THE SCREEN ACTORS GUILD gave awards to these folks.
LINDSAY LOHAN jokes about her incurable tropical virus.
PATRICK DEMPSEY is getting divorced by Jillian Fink after 15 years of marriage, and there's no prenup.
STEPHEN COLLINS has settled his dvorce, and his it provides every copy of the Collins' audio in which he confesses to child molestation must be destroyed.
SEAN PENN has filed to adopt his fiancée Charlize Theron's 3-year-old son Jackson.
ALEC BALDWIN will reportedly confront his demons in a memoir.
CHEWITEL EJIOFOR is being courted by Marvel to take on an unspecified role in the company's Doctor Strange.
CHINA: Satellite imagery analysis by IHS Jane's released on January 22 confirms Japanese media reports last month that China is building a military base on islands near the disputed Senkaku/Diaoyu islands.
FRANCE: Officials announced new measures aimed at reinforcing secular values at French schools, after the terrorist attacks in and around Paris exposed serious cultural rifts between children in heavily immigrant communities and others in classrooms throughout the country.
YEMEN: The Obama administration has been forced to suspend certain counterterrorism operations with Yemen in the aftermath of the collapse of its government, according to U.S. officials, a move that eases pressure on al-Qaeda's most dangerous franchise. The WaPo also tries to explain the chaos.
IRAQ: The U.S. and Iraq have begun preparations for an assault by summer to retake Mosul, selecting and training military units and cutting supply lines to Islamic State militants who control Iraq's second-largest city, the top American commander in the Middle East said. Interviews with 11 Mosul residents, several of whom fled this month, reveal how the Islamic State has created a police state strong enough to weather severe popular discontent and military setbacks, including the deaths of senior leaders.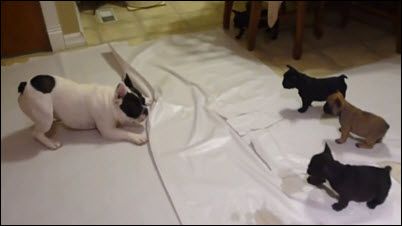 A FRENCH BULLDOG plays with his pups.
A DEAD SQUIRREL photobombs a live Britich TV broadcast.
GOATS are deployed as lawnmowers along Hwy 68, between Monterey and Salinas, CA.
A BABY ORANGUTAN is being nursed back to health after spending the first 10 months of his life squeezed into a chicken coop and horrifically malnourished.