THE WEEKEND STARTS HERE:
... with GRAM PARSONS! As a member of both The Byrds and The Flying Burrito Brothers, and as a solo artist, Parsons anticipated the so-called country rock of the 1970s and the alt-country movement that began around 1990. There is not a lot of GP video floating around, but "Christine's Tune" is a good place to start, though the video for "Older Guys" is great because someone made them go out to christen Judge Smails' sloop. The Hell's Angels make an unfortunate cameo in the clip of "Six Days o­n the Road" from the infamous Altamont festival in 1969. The posthumous video for "Sin City" is nice also. BONUS: Dwight Yoakum covers "Wheels" at a Parsons tribute concert. DOUBLE BONUS: Frequent duet partner Emmylou Harris covers "Return of the Grievous Angel" with alt-country icon Ryan Adams (and Buddy Miller o­n bass) at a different tribute.
THE FRIGHTNRS advance streams Nothing More To Say.
JAMES VINCENT McMORROW advance streams We Move.
ELUVIUM advance streams False Readings On.
Y LA BAMBA advance streams Ojos Del Sol.
LED ZEPPELIN shares "Sunshine Woman" from their BBC Sessions.
DWIGHT YOAKUM has a bluegrass take on his "These Arms."
THE RAVEONETTES drop their latest single, "A Good Fight."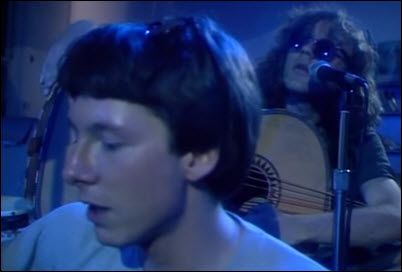 R.E.M.: "Don't Go Back to Rockville," very unplugged.
THE BEST MUSIC VIDEOS of the 1970s, according to Pitchfork.
THE BEATLES: Giles Martin talks to All Songs Considered about improving the band's live recordings.
TEN GREAT "FORGOTTEN" DYLAN SONGS, remembered by Paste.
UB40, STIFF LITTLE FINGERS, and YES: The bands that split in half.
NOW SHOWING: This weeken's wide releases are Don't Breathe, which is currently scoring 90 percent on the ol' Tomatometer; and Mechanic: Resurrection, which was not screened for critics. Near-wide, Hands of Stone is scoring 41 percent, while Southside With You scores 91 percent.
JOHNNY DEPP is heaping praise on Amber Heard for donating her 7MM divorce settlement to charity. Heard has just fired back that if he really cares, he'll ante up 14MM.
DUANE "THE ROCK" JOHNSON is rocking Forbes' highest-paid actor list.
THE FBI is now on the hunt for the hackers who violated SNL's Leslie Jones.
JENNIFER GARNER & BEN AFFLECK celebrated his birthday together.
CHRIS ROCK: Newly divorced, already engaged?
BRITNEY SPEARS is apparently not happy that Lifetime is making a TV movie about her life.
RYAN LOCHTE is going on Dancing with the Stars.
CAPTAIN AMERICA: CIVIL WAR shares a DVD bonus.
DARK UNIVERSE a/k/a "JUSTICE LEAGUE DARK" will be directed by Doug Liman.
WHY STRANGER THINGS WORKS and Ghostbusters and Ben-Hur reboots don't.
NORTH KOREA test-fired a submarine-launched missile 500 kilometres (around 300 miles) towards Japan, marking what weapons analysts called a clear step forward for its nuclear strike ambitions.
COLOMBIA: The government and the Revolutionary Armed Forces of Colombia, FARC, said they had done what many believed would be impossible: reached a peace pact.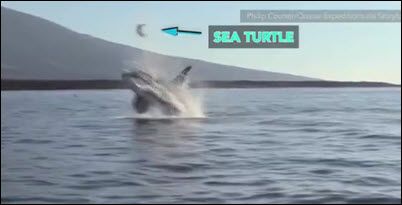 TOOTER TURTLE desperately seeks Mr Wizard.
A SEX TIGER arrives at the National Zoo. Sixty percent of the time, he works all the time.
STONED RATS make lazier choices. They learned it from you.
BEE Whiz.