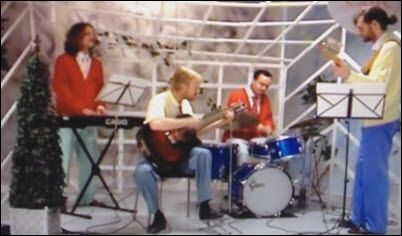 DUNGEN drops a video for "Franks Katkus" that looks like low-budget cable, but sounds like their own psych-prog selves.
WILCO played a full set live at the Columbia City Theater for KEXP.
SAM BEAM & BEN BRIDWELL stopped by World Cafe for a chat and mini-set.
THE REVIVALISTS stopped by WFUV's Studio A for a chat and mini-set.
SON LUX played a Tiny Desk Concert.
LOS COLOGNES harness the Bo Diddley beat for "Baby, You Can't Have Both," which sounds like a mix of the Dead, The Band, and Dire Straits.
BACHMAN-TURNER OVERDRIVE: "You Ain't Seen Nothing Yet." Because it's summer. Plus, cowbell.

DESTROYER's dan Bejar talks songwriting, exploration, singing and more at PopMatters.

BIKINI KILL's Kathleen Hanna and Kathi Wilcox talk to Rolling Stone about what it was like to revisit the band's early days and the future of Bikini Kill Records.

WILLIS EARL BEAL does a Q & A with Aquarium Drunkard.

AXL ROSE & SLASH are back on good terms, but no Guns 'N Roses reunion news.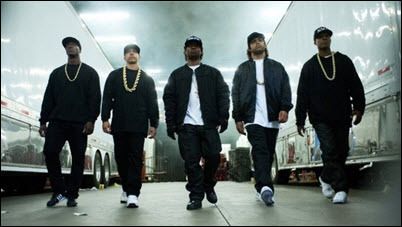 WEEKEND BOX OFFICE: Straight Outta Compton repeats atop the chart with 26.7MM on a 56 percent drop; for comparison, that's leggier than Eminem's 8 Mile, whose total Straight Outta Compton is likely to surpass over the next week. Mission Impossible - Rogue Nation places again with 11.7MM; it won't match the December-released Ghost Protocol domestically,but is close to breakeven worldwide (even after marketing costs). The debut of Sinister 2 shows with 10.6MM, far less than the original's 18MM, but with less star power and an August release, one suspects the budget was low enough that this will make money, even if it takes home video to do so. Hitman - Agent 47 takes the fourth slot with 8.2MM, which looks like a loss against a 35MM bdget, even if the marketing costs were low. The Man From U.N.C.L.E. rounds out the Top Five with 7.4MM on a 45 percent drop; it's taken in about 52MM worlldwide, but seems like it will end its big-screen run in the red against a 75MM production budget. Below the fold, American Ultra debuted atnumber six with 5.5MM, another disappointment.
BEN AFFLECK's ex-nanny could have a new career in adult video.
ROSIE O'DONNELL: The man found with her 17-year-old daughter could end up doing some serious jail time.
MEGAN FOX's divorce from Brian Austin Greene appears to boil down to work-family issues.
JENNIFER LAWRENCE apparently spent bart of her birthday with Kris Jenner.
JOHN LEGEND & CHRISSY TEIGEN have inspired a sitcom.
IRAN unveiled a new surface-to-surface missile it said could strike targets with pin-point accuracy within a range of 500 km, announcing it will not follow parts of the nuclear deal that restricts its military capabilities. Meanwhile, questions regarding "possible military dimensions" of Iran's past nuclear work remain unresolved.
FRANCE: Three Americans, including two servicemen, who tackled a gunman aboard a train from Amsterdam to Paris on Friday are being hailed as heroes for thwarting what could have been a massacre. The alleged attacker, authorities believe, is a 26-year-old Moroccan man flagged by Spanish authorities in February 2014 because of his connections to radical Islam.
THE ISLAMIC STATE bulldozed parts of the ancient monastery of Mar Elian in Qaryatain, a strategic town located in the central Syrian province of Homs.
FMR SAUDI GENERAL Anwar Majed Eshki suggests there is a lot of Arab-Israeli diplomacy going on that is not US driven at this point, and that US policy may empower not only Iran, but Russia.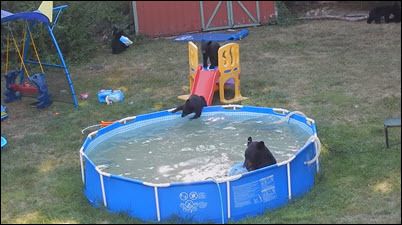 A FAMILY OF BEARS, hanging out at the swimming pool at the end of August.
MEI XIANG Mei Xiang, the panda housed in Washington, D.C.'s National Zoo, gave birth—as expected—to two cubs on Saturday, about four hours apart. Here's why giant pandas eat and poop all day.
A 250-LB PIG escaped relatively unscathed when it flew out of a trailer that was being pulled at about 65 mph on I-25.
A SPIDER INVASION leaves Argentinian villages covered in the Devil's slime.