THE ST. PATRICK'S DAY WEEKEND STARTS HERE:
...with JOE STRUMMER and THE POGUES! People will be getting their drink and dance on, so enjoy Joe, Shane and the band putting a Celtic spin on "London Calling" and "I Fought The Law" for St. Patrick's Day, 1988. Follow that up with the Dropkick Murphys' videos for "I'm Shipping Up to Boston" (which you may have heard in Martin Scorsese's The Departed) and "The Wild Rover." Round it out with an Old Grey Whistle Test of my fave Pogues song, "Sally MacLennane," and a Shamrock Shake.
GUSTER, Live in the Greene Space.
JENNY LEWIS stopped by the World Cafe for a chat and mini-set.
PHIL & DAVE ALVIN (The Blasters) stopped by the World Cafe for a chat and mini-set.
MARSHALL CRENSHAW takes another dive into The Bottomless Pit of his record collection.
THE AUSTIN 100: NPR's SXSW preview is now available as a download.
THE MOUNTAIN GOATS drop "The Legend of Chavo Guerrero" ahead of Beat The Champ.
LAURA MARLING drops "Strange" ahead of Short Movie. Not a Wire cover, but very nice.
BEWARE THE IDES OF MARCH: The friendly stranger in the black sedan.Sunday.
KIM GORDON & CARRIE BROWNSTEIN chat for an hour.
COURTNEY BARNETT is interviewed by The Guardian: "In interviews I feel like a bit of a doofus."
SLIPKNOT guitarist Mick Thomson was stabbed in the head during a drunken knife fight with his brother in Clive, Iowa early Wednesday morning. I have always advised people to avoid Clive.
VAN DYKE PARKS renders his verdict on the "Blurred Lines" case.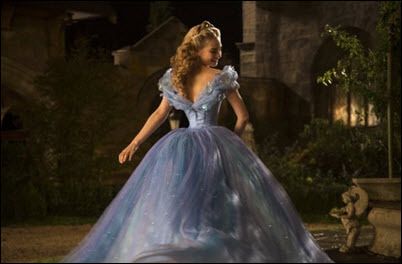 NOW SHOWING: This week's wide releases are Disney's live-action Cinderella, which is currently scoring 85 percent on the ol' Tomatometer; and Run All Night, scoring 49 percent.
MADONNA claims she secretly dated Tupac Shakur.
LINDSAY LOHAN badly photoshopped her rear end.
LIAM NEESON plans to quit action movies in two years, so that means only aa couple of dozen.
ELIZABETH HURLEY dishes on Hugh Grant.
FROZEN 2 is a go, as you would have bet.
TOY STORY 4:Josh Cooley, described by Disney Pixar as a "rising star" of its creative team, will co-direct alongside John Lasseter, who helmed the first two Toy Story films.
STAR WARS: Rogue One will be the title of the first standalone project, while Rian Johnson (Looper) will helm Episode VIII.
RICHARD GLATZER, who wrote and directed Still Alice with his husband Wash Westmoreland, has died at the age of 63 after a courageous battle against ALS.
RUSSIA's main opposition leader: "It's obvious that the only plan the Kremlin has for us is destruction."
IRAN: Major world powers have begun talks about a United Nations Security Council resolution to lift U.N. sanctions on Iran if a nuclear agreement is struck with Tehran, a step that could make it harder for the U.S. Congress to undo a deal, Western officials said.
IRAQ: U.S.-trained and armed Iraqi military units are under investigation for human rights violations: "These Shi'a militias are just as barbaric as ISIS."
THE ISLAMIC STATE now controls a naval base on the Mediterranean, though local opposition is growing, as tends to happen.
IF YOU'RE GOING TO FEED THE BUFFALO, bring some hand wipes. The More You Know.
A 12-13-FT GATOR was generally ignored by Florida golfers.
A WHALE collided with a tourist boat near Cabo San Lucas, killing one and injring two.
AND THERE WERE CHICKENS all over the highway.