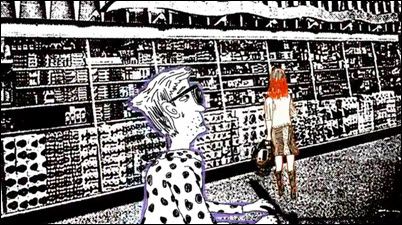 SONNY & THE SUNSETS drop a video for "Cheap Extensions" ahead of Talent Night at the Ashram.
KING TUFF stopped by World Cafe for a chat and mini-set.
KAREN O stopped by Morning Becomes Eclectic for a session.
GALA DROP advance streams II. Electro-psych isn't really my bag, but it's interesting.
LOU REED, Guest DJing on WPIX, circa 1979.
LOS CAMPESINOS! drops "When Christmas Comes," ahead of A Los Campesinos! Christmas EP.
THE SMASHING PUMPKINS drop the new-wavey "Tiberius" ahead of Monuments To An Elegy.
CAVE PEOPLE drop "Cluster" ahead of their Older EP.
AC/DC goes "Rock Or Bust."
BOTH SIDES NOW: Joni Mitchell performs her 1968 song in 1970 and in 2000, for a reflective Twofer Tuesday.
STEVE ALBINI spoke in Melbourne about the advantages of the internet, the death of the major label system, copyright law and that 'purple dwarf in assless chaps'.
IDLEWILD frontman Roddy Woomble ranks the indie band's albums.
DROPKICK MURPHYS scrapped the last date on their US tour after a man threw himself in front of their bus in a suspected suicide.
U2: Bono injured his arm in a Central Park cycling accident and requires surgery. Between thta an the airplane mishap, not a good week for ol' Paul.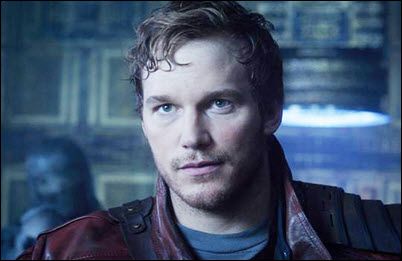 CHRIS PRATT is profiled by GQ and is one of the mag's Men of the Year.
AMY ADAMS is profiled by Vogue.
TILA TEQUILA gave birth to her first child, a baby girl, on Sunday.
JADEN & WILLOW SMITH talked to the New York Times Magazine, and Will & Jada likely wish they had not.
JENNIFER LAWRENCE talks about shopping at IKEA, among other things.
AMANDA BYNES apologized for making death threats against her father.
SOLANGE KNOWLES released wedding pics that are very Solange.
UKRAINE: As fighting increases in eastern Ukraine, Russian President Vladimir Putin is vowing that Moscow will not allow pro-Russian rebels in the region to be defeated while Ukrainian President Petro Poroshenko is threatening "total war."
YEMENI tribes say they will resist Houthi takeover of oil facilities.
IRAN: The United States is disappointed with Iran's failure to engage with a U.N. nuclear agency investigation into suspected atomic bomb research.
THE ISLAMIC STATE: CENTCOM reported that since Nov. 14, US forces have conducted 11 airstrikes against Islamic State targets in Syria, and US and partner forces have carried out 20 airstrikes in Iraq against the group. A US intelligence official indicated that US targeting in Syria and Iraq is hampered by insufficient intelligence on the ground.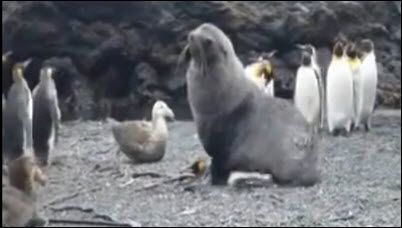 A SEAL sexually harrasses a penguin. And the other penguins just watch. The BBC is on it.
A TEXAS DOG jumped on the back of an ambulance to ride on the bumper after his 85-year-old owner was taken to the hospital.
A SNAKE appears to have committed suicide.
DO LABRADORS bite the most?