JEFF TWEEDY & MAVIS STAPLES cover John Gogerty's "Wrote A Song For Everyone" at Newport.
LAURA MARLING advance streams Short Movie.
THE GO! TEAM advance streams The Scene Between.
JEFF THE BROTHERHOOD advance streams Wasted on the Dream.
BUENA VISTA SOCIAL CLUB advance streams Lost And Found.
BLUE SWEDE: "Hooked on a Feeling," introduced by the late Don Kirshner. Ooga-Chucka

SXSW: The 405 has an A-Z guide, usefule even for those not attending. (Thx, LHB.)

THE CRAMPS debut, Songs The Lord Taught Us, revisited by The Quietus.

SONNY BONO: Godfather of Punk?

DAEVID ALLEN, a founding member of the pioneering progressive and psychedelic rock bands Gong and Soft Machine, has died following a battle with cancer.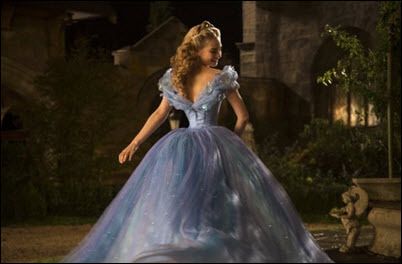 WEEKEND BOX OFFICE: Cinderella is the queen of the chart with 70MM, a bit above projections and in the neighbohood of Maleficent (a May release) and Oz the Great and Powerful, but made at considerably less cost than either. Run All Night places with 11MM, far below the usual Liam Leeson protects his family pic; too soon after Tak3n, or is Neeson's set of skills atrophying. This one will need foreign receipts to have a hope of profit before the home market. Kingsman: The Secret Service shows with 6.2MM, dropping 25 percent as it moves up a notch. Still looks like it could be a franchise. Focus drops 42 percent to the fourth slot with 5.8MM; wobbly, but possibly still profitable before the home market. Chappie, last week's champ, plunged 57 percent to round out the Top 5 in a virtual tie with Focus. Below the fold, The Second Best Exotic Marigold Hotel perks along and is likely already in the black.
CHRIS EVANS & LILY COLLINS are an item. Apparently, there was something in the air Oscars night.
ELTON JOHN has called for a boycott of fashion label Dolce & Gabbana following and interview with Italy's Panorama magazine, in which the designers blasted "gay adoptions" and IVF.
PAMELA ANDERSON has been granted a restraining order against her ex, Rick Salomon.
HEATHER MILLS thinks her ex, Paul McCartney is working with Kanye West because he's no longer relevant. I'm guessing Apple Corps accounts would beg to differ.
EDDIE MURPHY may join the cast of the Richard Pryor biopic.
ROBERT CARRADINE, Revenge of the Nerds star Robert Carradine was injured in a frightening car accident last week in Colorado.
TONY STARK (a/k/a Robert Downey Jr) meets Alex, a 7-year old born with a partially developed arm, and helps break in his new robotic arm that just so happens to look a lot like a piece of Iron Man's armor.
MICHAEL DOUGLAS, who has reconnected with Judaism, finds anti-Semitism in southern Europe.
EGYPTIAN President Abdel Fatah al-Sissi says he's been fighting to keep the forces of anarchy at bay.
IRAQ: While Iraqi government and allied forces were on the defensive Friday in Ramadi, they remained on the offensive in Tirkit -- trying to win over not only the strategic city, but the hearts and minds of its nearby residents.
KURDISH authorities in Iraq said Saturday they have evidence that the terror group ISIS used chlorine gas as a chemical weapon against peshmerga fighters, the latest alleged atrocity carried out by the extremist organization now under attack in Tikrit.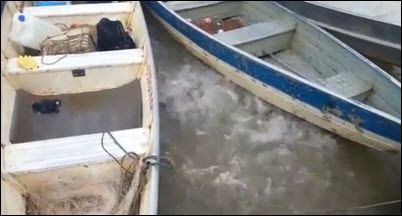 PIRANHAS feed in Brazil. SPECTRE doess not tolerate failure.
OLAF the one-pawed cat finds a home.
THEM! Researchers have changed the size of a handful of Florida ants by chemically modifying their DNA, rather than by changing its encoded information.
THE HELMETED HORNBILL is endangered by the illegal ivory trade.