CHRIS SQUIRE, a/k/a "The Fish," the co-founder and longtime bassist of prog rock icons Yes and the only member of the group to feature on every studio album, has passed away just over a month after revealing that he was suffering from a rare form of leukemia. Squire was 67. Most will likely immediately remember his propulsive lines on "Roundabout," but Squire is also credited as a co-writer on many of Yes' other greatest cuts, including "I've Seen All Good People," "Starship Trooper," "Owner of a Lonely Heart," "Yours Is No Disgrace" and "Heart of the Sunrise."
NOTE: As the music biz shifts to Friday release dates, NRR's advance streams are moving to Thursdays.
LOS LOBOS played the Clearwater Festival, minus Cesar Rojas.
FREEDY JOHNSON stopped WFUV's Sunday Breakfast for a chat and mini-set.
SPEEDY ORTIZ perfomed in the WNYC Soundcheck studio.
LUNA is selling their 1991 demos to benefit their Elektra A&R man Terry Tolkin, who isuffering from an aggressive virus.
KING KHAN & THE SHRINES work it like Wilson Pickett in "Land of the Freak."
JASON ISBELL talks to Grantland about 10 of his most gutwrenching tracks.
DAVID CROSBY confirmed that Joni Mitchell had an aneurysm and, to his knowledge, is not speaking yet.
10 SONGS By Rock Stars About How Bad It Sucks to Be a Rock Star....and somehow, The Byrds didn't make the cut.
ROYAL TRUX, ranked by Stereogum.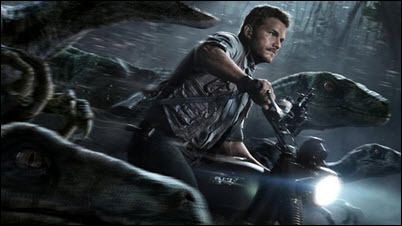 WEEKEND BOX OFFICE: Jurassic World threepeats atop the chart with 54.2MM, becoming the fastsest movie to make 500MM domestic and surpassing Avengers: Age of Ultron as the biggest-grossing movie of 2015. Inside Out placed close with 52.1MM on a 42 percent drop that's smaller than the drop for Monsters University or Toy Story 3 had in their sophomore weekends. Pixar should rake it in for at least another weekend, before Minions arrives on July 10. Ted 2 shows with a 33 million debut--that's considerbaly less than the original and raises the possibility that it will recoup its 85MM production budge, but not the likely twice-again-as-large marketing costs before hitting the home markets. Max takes the fourth slot with 12.2MM, but looks better than the stuffed bear against a 20MM production budget. Spy rounds out the Top 5 with a leggy 7.8MM and looks likely to eke ot a profit in theaters.
BRADGELINA had tea with Kate Middleton and Prince William.
JIMMY FALLON was hospitalized with a hand injury.
AMY SCHUMER discusses why she passed on Comedy Central's offer for her to take over for Jon Stewart on The Daily Show.
MARIAH CAREY and her billionaire boyfriend jetted to Israel for spiritual advice.
DUSTIN DIAMOND, who played Screech on the 1990s TV show "Saved by the Bell," was sentenced Thursday to 4 months in jail for a stabbing in a Wisconsin bar.
GREECE's banks may need an injection of fresh emergency funds to operate Monday as people rushed to pull out money after Prime Minister Alexis Tsipras called a referendum that could decide his country's fate in the euro.
THE ISLAMIC STATE: Pres Obama's fmr undersecretary of defense for policy opined that to succeed in the president's ambition of ultimately destroying the Islamic State — or even to contain its gains or roll them back — a broader and more intensive effort is needed.
IRAN: A senior U.S. official acknowledged Sunday that Iran nuclear talks will go past their June 30 target date, as Iran's foreign minister prepared to head home for consultations before returning to push for a breakthrough.
AFGHANISTAN: Mansur al Harbi, a Saudi jihadist who is listed by the United States, the United Nations, and Saudi Arabia as a senior al Qaeda leader, trainer, and facilitator is said to have been killed by the US in an airstrike in Afghanistan over the past several days. The report of his death has not been confirmed.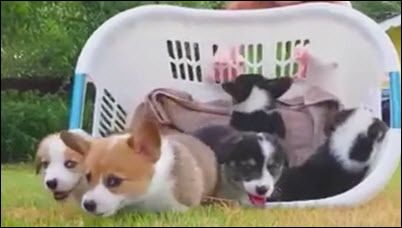 CORGIS Are Coming.
CHIPANZEES may have a similar concept of right and wrong to humans a study has found.
A BEAVER fended off two humans trying to break into his home.
THE SWARM: Deputies in eastern Idaho are investigating what caused a semitrailer to swerve and tip, releasing a swarm of 20 million bees.