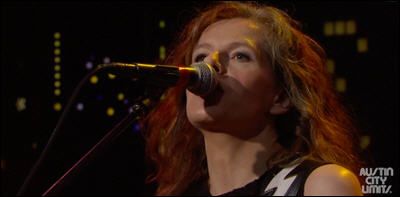 JASON ISBELL and NEKO CASE play sets on Austin City Limits.
WARPAINT is advance streaming their self-titled sophomore LP.
AGAINST ME! is advance streaming Transgender Dysphoria Blues.
FIVE GREAT BEATLES COVERS, compiled by Esquire.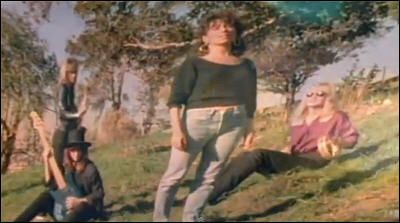 THE BANGLES: Just another "Manic Monday"? I dunno. Susanna Hoffs now tweets that Saturday is more fun than Sunday.
THURSTON MOORE's 38 favorite songs.
KAISER CHIEFS frontman Ricky Wilson talks to The Guardian about complacency, moonlighting on The Voice, and more.
THE RED HOT CHILI PEPPERS wil join BRUNO MARS for the SuperBowl Halftime Show.
20 FUN FACTS about Led Zeppelin's debut LP, which is now 45 years old. Get Off My Lawn. (Thx, LHB.)
WEEKEND BOX OFFICE: Lone Survivor tops the chart with 38.5 million -- close to the 40 million January debut record set by Cloverfield, and the film's own 40 million production budget. After Battleship and The Kingdom, director Peter Berg had to work for scale and enlisted help from 29 producers to finance it. Frozen places with 15 million on a still-leggy 23 percent drop -- but it seems like Disney is running out of audience here. The Wolf of Wall Street shows with 9 millionand seems sufficiently leggy to break even domestically, leaving overseas for the profits. The Legend of Hercules likely debuted in fourth place with an estimated 8.6 million against a 70 million budget. Ouch. American Hustle remained in the Top 5 (and possibly fourth) with another 8.6 million as it broke the 100 million mark. Below the fold,the Hunger games sequel didn't make much, but enough to pass Iron Man 3 as the biggest movie released in 2013.
HER, the latest from director Spike Jonze (who also wrote this time), only managed 5.4 million in its expeansion, a performance more in line with Being John Malkovich and Adaptation than his take on Where The Wild Things Are. That's a shame, not only because Her is a better film than WTWTA, but also because Jonze, along with Joaquin Phoenix, Scarlett Johansson, Amy Adams and Rooney Mara, has crafted a sorta sci-fi romantic comedy that manages to be as thought-provoking as it is engaging. I don't think Her -- about the relationship between a man going through a painful divorce and his computer's new operating system -- answers the questions it implicitly asks about whether people are more than organic computers, the role of hedonism in human life, or even whether the degree modern societies have to technology can become unhealthy. However, the film does offer insights into our in ability to truly know each other, and how relationships fall apart. That the film leaves the larger philosophical questions unrsolved keeps the focus on these more emotional questions, and thus might be viewed as a strength instead of a weakness.
THE GOLDEN GLOBES went to these folks. The crazy/drunk/funny awards went to Jaqueline Bisset, Emma Thompson, and Diane Keaton. The last of these was accepting a lifetime achievement award for Woody Allen, which was the part Mia Farrow switched off.
CHARLIZE THERON was caught canoodling Sean Penn at hiss Help Haiti Home gala.
ROBIN WRIGHT, the fmr Mrs Penn, is engaged to Ben Foster.
PAMELA ANDERSON married Rick Salomon. Again.
DAVID CASSIDY, busted for DUI. Again.
JUSTIN BIEBER may be charged with a felony after a house-egging incident.
KE$HA's mother is entering the same Chicago-area rehab center as her daughter.
THE BIG BANG THEORY is big like Jerry Lewis in France.
THE 50 BEST MOVIES of 2013, according to Paste.
THE UNITED STATES doubled the reward to million for information leading to the arrest or conviction of those responsible for the Sept. 11, 2012 attack on the US Mission in Benghazi.
EGYPT: Defense Minister el Sisi said he would run for president if he believed it was the will of the people. Sisi urged Egyptians to vote in the country's upcoming constitutional referendum.
IRAN: The head of the Revolutionary Guards' aerospace division, claimed that improvements in Hezbollah's missile capabilities now enable the group to hit targets accurately anywhere in Israel.
SYRIA: A top Syrian National Council official claimed that discussions are underway with all opposition military forces, including the Islamic Front, to create a "Free National Army" to fight against extremist Islamist rebel groups and the Assad regime. The Islamic Front is reportedly considering the idea, said to involve a complete restructuring of the Free Syrian Army's Supreme Military Council.
IRAQ: The Islamic State of Iraq and the Sham killed the chief of intelligence in Anah, an Awakening leader and his family in Baghdad, a police captain in Al Kut, and two soldiers and a policeman in Mosul.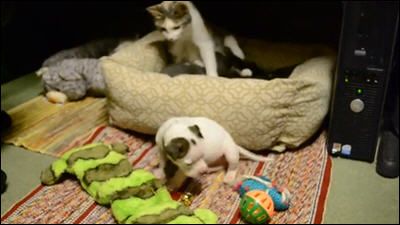 CAT adopts PUPPY...mass hysteria!
A TIGER FISH swallows a swallow in mid-flight.
THE SQUIRREL THREAT:
AN AKITA hitches a ride on a tortoise.