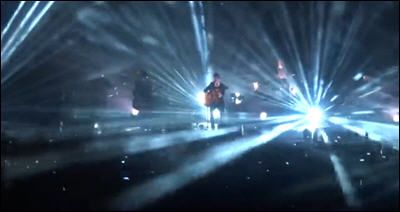 THE ARCTIC MONKEYS covered the Beatles' "All My Loving" as a ballad at MSG in their own British Invasion.
THE NATIONAL played a full concert at the Sydney Opera House.
THE HOLD STEADY unveil "Spinners," "The Only Thing," and "Almost Everything" on WYEP.
ANGEL OLSEN advance streams Burn Your Fire for No Witness.
LOST IN THE TREES advance streams Past Life.
THE CIVIL WARS cover Elliott Smith's "Between the Bars."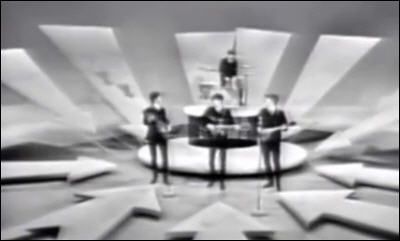 THE BEATLES appeared on the Ed Sullivan Show 50 years ago yesterday, the first of three in February 1964. NPR has the short version of how the Fabs got there, while Billboard has a delightful deep dive into their journey Stateside.
SAM COOKE and the song that almost scared him.
SLOWDIVE founding members Neil Halstead and Rachel Goswell talk exclusively to The Quietus about re-learning the old songs, advances in guitar pedal technology, the possibility of a new Slowdive album and why this time it's all about having fun.
BAND OF HORSES frontman Ben Bridwell talks to Drowned In Sound about the new record, as well as plans for the next studio effort, the band's relentless work ethic and the journey he's taken from turbulent twenties to a more settled family life back home in Charleston.
NME's 500 GREATEST SONGS, wrong in so many ways, is discussed at Stereogum.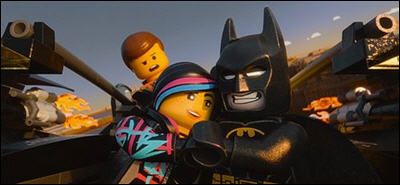 WEEKEND BOX OFFICE: The Lego Movie dominates the chart with 69.1 million -- better than projected and second only to The Passion of the Christ for a February opening. It opened like Disney's Frozen, or a Pixar pic, but on a relatively low 60 million budget on a less favorable debut date. The Monuments Men places with 22.7 million against a 70 milion budget, despite lukewarm reviews, so maybe Sony has some regrets from delaying it from December. Ride Along falls from first to show with 9.3 million as it crosses the 100 million mark against a 25 million budget.Frozen drops to the fourth slot with 6.9 million -- still pretty leggy in the face of the Lego competition. That Awkward Moment hangs around the bottom of the Top 5 with 5.5 million and 16.8 million total against an 8 million production budget. Below the fold, Vampire Academy opened in seventh with an anemic 4.1 million.
THE LEGO MOVIE: The near-universal acclaim leaves me with little to add, other than that such a score bespeaks the sort of apeal that should make you suspicious of theose trying to put a parochial spin on it. The Lego Movie, ultimately, has little agenda beyond entertainment, which it delivers by the truckload. It is a hero's journey movie for kids, and a pastiche of hero's journey movies for adults, and its third act delivers something more, which I won't spoil. The folks at Lego wisely decided to let the screenwriter directors Phil Lord and Christopher Miller tell a tale without worrying about it being an ad for the toys, thereby making an excellent ad for the toys. The animation, voice work and music (mostly by Devo's Mark Mothersbaugh) are all charmingly effective; it was quite good in 3-D, but I suspect ti works about as well in 2-D.
WOODY ALLEN responded to Dylan Farrow's claim of molestation. Farrow replied. Maureen Orth compiled 10 undeniable facts about the case, as well as a link to the judicial decision in the custody case where the allegations first surfaced.
KRISTEN STEWART has realized she can't control who she loves.
JOHNNY DEPP is back on-baord to play mobster Whitey Bulger in Black Mass.
PAUL BETTANY, already the voice of Jarvis in the Iron Man franchise, will play The Vision in The Avengers: Age of Ultron.
TEEN MOM Farrah Abraham insists she did not consent to a second sex tape which is about to be marketed. Anyone wanna bet on that?
NYMPHOMANIAC: Director Lars Von Trier shipped the presser for the movie in Berlin; Shia LeBeouf walked out after 10 minutes.
UKRAINE's state security service on Sunday placed anti-terrorist units on alert in response to a sharp rise in unspecified threats against sensitive installations including atomic power stations, airports and gas and oil pipelines.
EGYPT: The Interior Ministry accused the Muslim Brotherhood of forming a military wing.
AFGHAN troops raise their voices against President Hamid Karzai, demanding that he sign a security pact with the United States.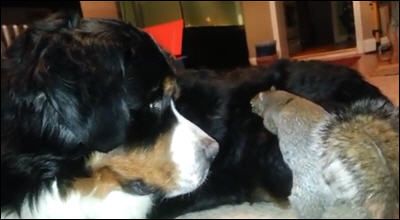 THE SQUIRREL THREAT: A militant rodent tries to bury his nut in a dog.
AN "UNWANTED" GIRAFFE was put down by a Danish Zoo, which fed the carcass to its lions.
SHARKS are now being culled in Western Australia, following shark attacks. Farewell and adieu, you ladies of Spain.
FROG TORMENT: Crawley borough council's call center were given a shock after a man claimed he was being 'harassed' - by a frog.