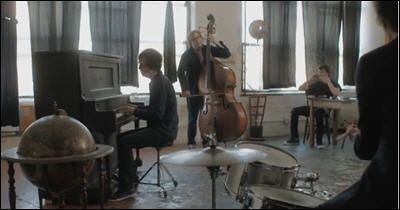 THE BEN FOLDS FIVE drops "Sky High," a softer selection fromThe Sound Of The Life Of The Mind.
EDWARD SHARPE & THE MAGNETIC ZEROS advance stream a self-titled album.
WEEKEND advance streams Jinx.
JUNIP stopped by Studio A at WFUV for a chat and mini-set.
PICKWICK stopped by Studio A at WFUV for a chat and mini-set.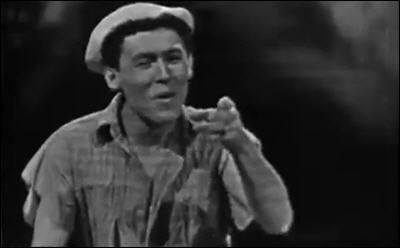 FRANKIE FORD takes folks on a "Sea Cruise", circa 1959.
KING CRIMSON: PopMatters makes the case for the quintessential prog rockers.
THE BEST OF 2013 (So Far), according to Stereogum, State, The Guardian, Crave, Flavorwire and Soundblab.
ALICE COOPER: Not a fan of Mumford and Sons or The Lumineers.
THE DAFT PUNK CONDOMS? Not really.
WEEKEND BOX OFFICE: Despicable Me 2 tops the chart with 44.8 million, an unexpectedly strong showing upsetting Grown-Ups 2 at 42.5 million and Pacific Rim at 38.3 million. DM2, which cost less than either of this weekend's big debuts, has already crossed the 200 million mark, so this may be a case of pent-up demand. Meanwhile, Adam Sandler's first sequel fares much better than his recent efforts (Jack And Jill, That's My Boy). Pacific Rim is described in disappointing terms by some,given a 190 million budget, but will likely do 100 million domestic and fare much better overseas than, say, The Lone Ranger, which dropped to No. 5 this weekend with 11.1 million and 71 million against a 250 million budget. The Heat took the fourth slot with another 14 million in the bank.
PACIFIC RIM was alright, but not the great film it could have been. After all, the giant robots (or here, exoskeletons) fight griant beasts was already a well-established niche when I was a kid with Shogun Warriors, and Japanese anime had been doing it since the Fifties. But the human cliches brought out here (chiefly the psychologically fragile pilot common from Zero Hour to Top Gun) are never fully paid off -- and this film has at least two of them. Over-the-top turns from Idris Elba as the hard-bitten commander and Ron Perelman as a black-marketeer in monster parts helps save Pacific Rim from ever truly sinking into the depths, bt Guillermo del Toro could -- and has -- done so much better.
CORY MONTEITH, who famously played Finn Hudson on the TV show "Glee", died Sunday in a Vancouver hotel room. The cause of death is not yet known (he completed a stint in rehab in April) but police ruled out foul play.
HALLE BERRY & OLIVIER MARTINEZ married in a small wedding in France on Saturday.
JIMMY KIMMEL married longtime girlfriend Molly McNearney on Saturday.
JENNY McCARTHY & DONNIE WAHLBER are dating.
CHARLIE SHEEN is hunting the Loch Ness monster. Yes, really.
LINDSAY LOHAN will do an exclusive sit-down with Oprah post-rehab.
JANE LYNCH officially files for divorce from her wife.
FERGIE wants to change both names. About time.
JAMES BOND 24 will again be directed by Same Mendes and written by John Logan.
MALI: The French military signed a deal to protect the new UN peacekeeping force in Mali against terrorist attacks.
IRAQ's foreign minister said that his country is unable to effectively halt Iranian arms transfers to Syria. The provincial government in Anbar rejected Iranian companies' bids to build roads and schools.
EGYPT: Supporters of Mohammed Morsi said they plan to carry out more protests to condemn his removal as president. The public prosecutor's office announced it was reviewing a number of criminal complaints against former president Morsi. The Pentagon denied rumors that US ships near Egypt were preparing to partake in an invasion of the country.
ONE FREAKY RABBIT: Freaky. Deaky.
A COW plummeted through a Brazilian man's roof. The man died while awaiting medical treatment.
THE BIRDS: A pigeon kills a biker in Mumbai.
SNAKE IN A TOILET Bites Man.