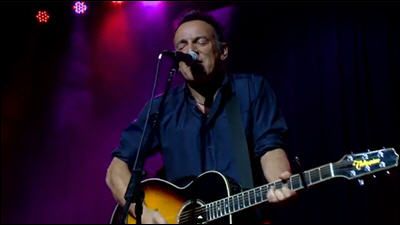 BRUCE SPRINGSTEEN, "Dancing In The Dark," unpluggedy, at Stand Up For Heroes 2013 (at 2:24 min, though the link should take you there). Also, he tells a dirty joke.
POLICA played a set at DC's 9:30 Club.
GARY NUMAN played a set at Mountain Oasis.
ALL SONGS CONSIDERED: The Beatles, Colin Meloy, Shearwater, and more appear in the latest edition of the series.
THE NORTH MISSISSIPPI ALL-STARS stopped by WFUV for a mini-set.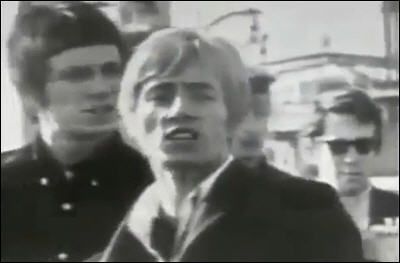 THE WHO: "Substitute," in a clip introduced by a familiar voce.
THE BEATLES Succeeded Through Talent, Ambition, and a Lot of Arrogance.
THE KILLERS: Brandon Flowers takes NME on a track-by-track tour of the band's greatest hits LP.
THE RAVEONETTES: Sahrin Foo talks to The Line Of Best Fit about the band's next album, Los Angeles, Lou Reed, and more. (Thx, Chromewaves.)
A LONDON RECORD STORE ON eBAY: Live the High Fidelity Lifestyle!
WEEKEND BOX OFFICE: Thor: The Dark World tops the chart with 86.1 million. That's a shade less than Skyfall's record performance less year, but well above the original Thor's 65.7 million -- a feat doubly impressive when you consider this is the first superhero movie released outside the Summer season. The Norse god has laready raked in another 240 million in overseas markets, where the original took in 265 million in its entire run. They're celebrating in Asgaard. Bad Grandpa places a distant second with 11 million, but with 78.7 million total against a 15 million budget. Free Birds showed close behind with11.2 million and 30.2 million total against a 55 million budget. Last Vegas is in a virtual tie with 11.1 million and 33.5 million total against a 28 million budget. Ender's Game suffered a blow from Thor's hammer, sliding from the top slot to the bottom of the Top 5 with 10.3 million, and a 44 million total against a 110 million budget.
TOM CRUISE, contra some reports, didn't really compare making a movie to serving in Afghanistan. I find the man bizarre, but I want to be fair to him and to veterans, who don't need the annoyance.
MILEY CYRUS smoked a joint on stage and twerked with a dwarf during the MTV EMAs on Sunday. Nero made a cameo on the fiddle.
JUSTIN BIEBER was ejected from a hotel in Argentina, due to unruly fans.
JESSICA SIMPSON resumed the Weight Watchers program after giving birth to son Ace.
SUPERMAN-BATMAN will be sporting a Darkwing.
LOVE, ACTUALLY: Cast and crew reminisce upon the film's 10th anniversary. Get off my lawn.
VETERANS' DAY: Today is the observation of the anniversary of the end of WWI; thank a vet today, and read the excellent 2009 piece by the WaPo's David Ignatius that may be more true today.
AFGHANISTAN: The Pentagon's semiannual report on Afghan operations noted that during the April-September period, US and Coalition deaths dropped by almost 60 percent compared to the same period last year, but that Afghan troop deaths went up by 80 percent. It said Afghan forces are now conducting 95 percent of conventional operations and 98 percent of special operations.
SYRIA: The Islamic State of Iraq and the Sham, the Al Nusrah Front, and allied rebels retook the 80th Brigade army base near Aleppo airport from regime forces, who had captured it earlier this week.
LIBYA: Italy's foreign minister said Libya is "absolutely out of control" and noted that ENI, Libya's biggest foreign oil partner, has threatened to close wells.
IRAN: France raised questions Saturday about whether a proposed deal to temporarily curb Iran's nuclear program went far enough, complicating negotiations with the Iranians and casting doubt on whether an agreement could be reached during the current round of negotiations.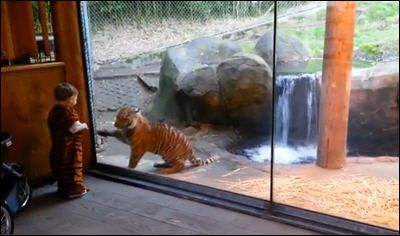 A TIGER CUB, and a boy dressed as a tiger cub.
A DOG saves a hiker from a bear, gets eaten...by the hiker.
MORE THAN 600,000 BATS were killed by US wind turbines last year.
A CHOCOLATE WEDDING CAKE with the lizard surprise.