THE WEEKEND STARTS HERE: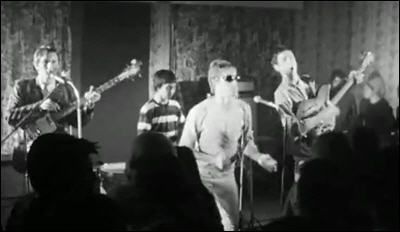 ...with THE HIGH NUMBERS! The future Who, live at the Railway Hotel, circa 1964. The video is just "Ooh Poo Pah Doo" and "I Gotta Dance To Keep From Crying", but contemporary hour-long audio is also available.
BLACK REBEL MOTORCYCLE CLUB perform a stripped-down session, recorded at the Harley-Davidson Museum in Milwaukee for World Cafe.
SEAN NELSON (Harvey Danger) performed songs from his debut solo album "Make Good Choices" at KEXP.
WHALERS stopped by KUTX for a mini-set.
ALL SONGS CONSIDERED: The '90s Are Back, Or Whatever...
PEARL JAM drops "Mind Your Manners," from Lightning Bolt, coming in October.
THE SMITH WESTERNS drop "Case and Point," the B-side to"Varsity."
DISCO DEMOLITION NIGHT: Today is the 32nd anniversary of Disco Demolition Night, a promo event occurring during a scheduled twi-nite doubleheader between the Chicago White Sox and the Detroit Tigers that would prove to be the most ill-conceived promotional idea since the infamous "Ten Cent Beer Night" in Cleveland in 1974. Though some incorrectly think it had to do with racism, homophobia, etc., the event had much more to do with the fact that Chicago radio station WDAI forced out morning host Steve Dahl o­n Chirstmas Eve 1978, to switch to a disco format. A man who is cashiered wearing a Santa suit tends to carry a grudge. Dahl re-surfaced at WLUP with "Do You Think I'm Disco?" -- a parody of Rod Stewart's "Do You Think I'm Sexy?" with lyrics that targeted yuppie narcissism and materialism. He also did a bit where he pretended to blow-up disco records, which Mike Veeck, the son of Sox owner (and legendary showman) Bill Veeck, thought could be turned into a promotion whereby admission was 98 cents (because WLUP was FM 98) for anyone who brought a disco record to be blown up between the two games. It was far more successful and less controllable than either Dahl or Veeck imagined, with young people storming the park to enter, creating a fog of marijuana smoke in the stands, sailing records like frisbees, throwing firecrackers and ultimately storming the diamond after the scheduled demolition had concluded and Dahl was en route to the announcer's booth for the second game. Footage of the event from from stellamasters, along with the aftermath at FuzzyMemories and this compilation of local news coverage from the night is pretty darned good, with cameos from Bill Kurtis and Greg Gumbel.
BIG STAR: An oral history, at Consequence of Sound.
TINA WEYMOUTH & CHRIS FRANZ talk to Rolling Stone about living together, touring and making music as Tom Tom Club releases their first record in 12 years.
MONDEGREENS (Thx, Mike Kelly): Spotify's Most Misheard Lyrics.
WHAT'S IN PRINCE'S FRIDGE? Inquiring minds want to know.
CUTOUT BIN: From Cap'n Jazz to Nirvana, from the Who to A-ha, from the Beatles to Dead or Alive, from Pat Benatar to the Buzzcocks, plus Billy Bragg, the Hold Steady, Stevie Wonder, Paul Westerberg and more -- this Friday's fortuitous finds are streaming from the Pate page at the ol' HM.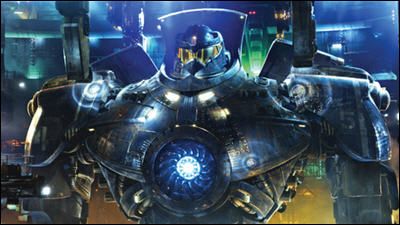 NOW SHOWING: This weekend's wide releases include Grown Ups 2, which is currently scoring 5 percent on the ol' Tomatometer; and Pacific Rim, which is scoring 72 percent.
JUSTIN BIEBER & SELENA GOMEZ: Together agin, but with a catch. Also, Biebs apologized to Bill Clinton.
HALLE BERRY & OLIVIER MARTINEZ are planning to get married this weekend.
KHLOE KARDASHIAN exiled LAMAR ODOM to a separate bedroom before booting him from the house.
PAULA DEEN fires her legal team. Yeah, that's her problem.
LEAH REMINI is making a dramatic break from the Church of Scientology.
AMANDA SEYFRIED is profiled by Elle.
JOHN MALKOVICH did a Reddit AMA to promote Red 2.
EGYPT is reportedly looking to suspend its peace accord with Israel in order to wage a massive campaign against jihadists in the Sinai. A leader in the Egyptian Gama'a al-Islamiyya said his group was ready to "fight" for Mohammed Morsi's reinstatement as president of Egypt. Hamas' Mousa Abu Marzouk, who had been based in Cairo, has reportedly fled the country following Morsi's ouster.
LIBYA & SYRIA: As the United States prepares to send weapons to the Syrian opposition, former Libyan rebels are now going public with the news that they have been doing exactly that for the last year.
IRAN: An exiled opposition group said on Thursday it had obtained information about a secret underground nuclear site under construction in Iran, without specifying what kind of atomic activity it believed would be carried out there.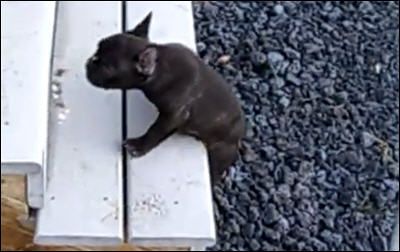 A FRENCH BULLDOG tackles the stairs.
SEVEN WHITE LION CUBS were born June 6 in Japan. Awww...some pics.
A TURTLE causes a three-car pileup in New Jersey.
A GOLDFISH learns to play soccer.