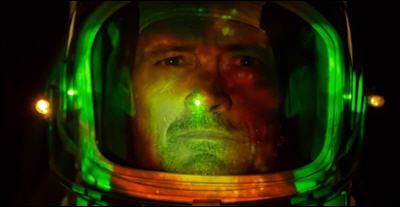 SOUNDGARDEN is "Halfway There."
NEKO CASE stopped by Morning Becomes Eclectic for a session.
MARSHALL CRENSHAW stopped by WFUV for a mini-set, along with his thoughts on portraying Buddy Holly in La Bamba after playing John Lennon in Beatlemania.
OMD plays a mini-set from Cutting Room Studios in NYC for KEXP.
ALL SONGS CONSIDERED: Tracks from Moby, McCartney, Tim Heckler and more feature in the latest edition.
ARCADE FIRE drops a trailer for Reflector.
SLADE: "Gudbuy t'Jane" on Dutch TV, circa 1972.
PSYCHEDELIC FURS frontman Richard Butler talks to BOMB about the formation of the Furs, his paintings, Warhol, Dylan, and more... (Thx, LHB.)
STAND BY ME: Singer Ben E King and writer Mike Stoller recall how a song originally intended for the Drifters came alive thanks to a killer bassline.
MGMT have spoken about their forthcoming self-titled album, admitting they "don't even know if it's music we would want to listen to".
15 SONGS that borrow the drum intro from "Be My Baby."
SCARLETT JOHANSSON is engaged to her beau, journalist Romain Dauriac.
ROBIN THICKE cheated on his wife, Paula Patton, with 20-year-old Lana Scolaro, she tells Life & Style magazine.
LAMAR ODOM has checked himself into a drug and alcohol rehabilitation center.
GWEN STEFANI & GAVIN ROSSDALE are expecting a third baby.
SOFIA VERGARA is the top-earning actress on television again, according tothe latest Forbes list.
JACK NICHOLSON, contra tabloid stories, is not retiring from acting due to memory loss, according to Maria Shriver.
CLINT EASTWOOD is reportedly dating Erica Tomlinson-Fisher, the ex-wife of Scott Fisher - the man who's now romancing Eastwood's estranged wife Dina.
UNITED STATES Secretary of State Kerry urged support for a US military intervention in Syria, arguing that the US must show the Assad regime it cannot use chemical weapons with impunity. He said the intervention could include boots on the ground but not "with respect to the civil war." Polls show that most Americans, from all parties, oppose the idea of intervening militarily in Syria.
SYRIA: A top Syrian diplomat said Syria does not want wars with the US, and called for dialogue, but said Syria would strike Israel, Jordan, and Turkey if they take part in an intervention in Syria.
LIBYA has almost entirely stopped producing oil as the government loses control of much of the country to militia fighters. Government authority is disintegrating in all parts of the country putting in doubt claims by American, British and French politicians that NATO's military action in Libya in 2011 was an outstanding example of a successful foreign military intervention which should be repeated in Syria.
MEETING A BISON on the trail at Yellowstone.
RECORD SWARMS OF "JOBLESS" WASPS are more likely to attack because they are drunk and aggressive, the British Red Cross has warned.
PSYCHIC CROCODILE predicts the Australian election.
THE SQUIRREL THREAT A bus driver in Gothenburg, western Sweden swerved to avoid a militant rodent and then crashed into a grove of trees leaving six of his 40 passengers requiring hospital treatment.