PATE REUNION UPDATE: Jon, Mike & Jon (and we hope Ron) will be retaking a stage somewhere near Iowa State University on July 5th, 2013, just one short decade after their last reunion gig. Clear your calendar for something transcendent, a train wreck, or both! If you're on the Facebook, check in with the event page.
THE ST. PATRICK'S DAY WEEKEND STARTS HERE:
...with JOE STRUMMER and THE POGUES! People will be getting their drink and dance on, so enjoy Joe, Shane and the band putting a Celtic spin on "London Calling" and "I Fought The Law" for St. Patrick's Day, 1988. Follow that up with the Dropkick Murphys' videos for "I'm Shipping Up to Boston" (which you may have heard in Martin Scorsese's The Departed) and "The Wild Rover." Round it out with an Old Grey Whistle Test of my fave Pogues song, "Sally MacLennane," and a Shamrock Shake.
ALT-J: Live at Stubb's for SXSW.
YOUTH LAGOON: Live at Stubb's for SXSW.
WAXAHATCHEE: Live at SXSW.
DAVE GROHL keynotes SXSW.
GANG OF FOUR (albeit with only Andy Gill as a founding member) drops "Broken Talk" ahead of a new EP.
BEWARE THE IDES OF MARCH: The friendly stranger in the black sedan.
ROBYN HITCHCOCK talks to Consequence of Sound about the new record, his attachment to Norway, his upcoming retrospective concert, and how rock and roll is an old man's game now.
PATTERSON HOOD talks to the Baltimore Sun about his solo work, gaining his father's respect and other topics. (Thx, LHB.)
DISCOGRAPHIES, tweeter of same, is running a SXSW Diary at The New Yorker.
TODD RUNDGREN: Relive the making of A Wizard, A True Star -- starting in the back of Max's Kansas City in 1973. Lester Bangs would call it the death rattle.
CUTOUT BIN: From the Pogues to the Tom Tom Club, from Simon & Garfunkel to She & Him, from the Buzzcocks to Cat Power, plus David Bowie, Loverboy, Cracker, Led Zeppelin and more -- this Friday's fortuitous finds are streaming from the Pate page at the ol' HM.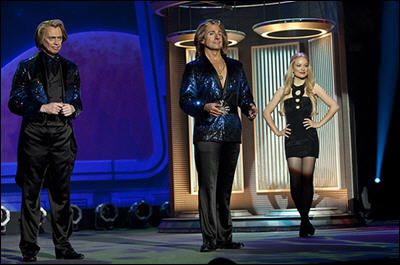 NOW SHOWING:This weekend's wide releases include The Incredible Burt Wonderstone, currently scoring 36 percent on the ol' Tomatometer; and The Call, currently scoring 41 percent.
LENA DUNHAM answers 20 Questions for Playboy. Read it for the articles.
JUSTIN BIEBER is apologizing for sniping at Lindsay Lohan and her financial woes.
LINDSAY LOHAN: Prosecutors have ended plea negotiations and are preparing for a trial Monday.
CHARLIE SHEEN issued a call to arms against a school where his daughter was allegedly horribly bullied — and Charlie's method of retaliation involves toilet paper and feces.
MILEY CYRUS & LIAM HEMSWORTH are clinging to a hope of reconciliation.
ANNA KENDRICK & EDGAR WRIGHT are dunzo after four years.
JENNIFER LOVE HEWITT mulls freezing her eggs.
15 CLASSIC TEEN REBELLION MOVIES, compiled by The Playlist.
IRAN accelerated its military support for the Assad regime, alongside Russia. Arab interior ministers at a security meeting in Riyadh accused Iran of supplying "logistic help to terrorist operations" in Bahrain and Yemen.
SYRIA: Britain and France pushed the EU to lift its arms embargo on Syrian rebels. They were prepared to arm the rebels even without unanimous EU support. Russia said arming the rebels would be illegal. A top French counterterrorism judge warned that some 50 to 80 French citizens are believed to have traveled to Syria for jihad, a number much higher than previously acknowledged.
EGYPT: A government inquiry found that police shot most of the nearly 900 people killed in the uprising that ousted Hosni Mubarak.
CORGNELIUS just wants to be chased.
LARGE KANGAROO SCROTUMS are in short supply for a souvenir-making taxidermist after the continuing rain drove kangaroos beyond the range of shooters.
A PAIR OF PANDAS were sat in front of a pr0n movie to get them in the mood during mating season.
A CALGARY ZOOKEEPER who accidentally allowed gorillas to escape their enclosure has been fired.