THE WEEKEND STARTS HERE: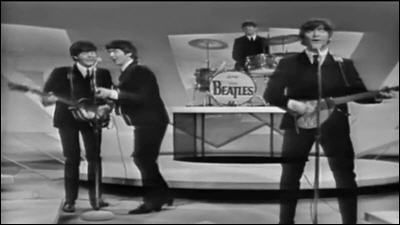 ...with THE BEATLES! Here's the Fab Four's first appearance on the Ed Sullivan Show, just past the anniversary, remastered by, er, George Martin. Your set list includes "All My Loving," "'Til There Was You," "She Loves You," "I Saw Her Standing There," and "I Want To Hold Your Hand." Anyone who has seen That Thing You Do knows Tom Hanks total copped the introductions from this bit of history.
THE XX played a Tiny Desk Concert at the offices of NPR.
YO LA TENGO stopped by World Cafe for a chat and mini-set.
YOUNGBLOOD HAWKE plays acoustic at WNYC Soundcheck.
TORO Y MOI stopped by Morning Becomes Eclectic for a session.
KRIS KRISTOFFERSON has an interview plus tracks with Weekend Edition.
FRIGHTENED RABBIT played "The Woodpile" and "Late March, Death March" live at The Lamb for DIY.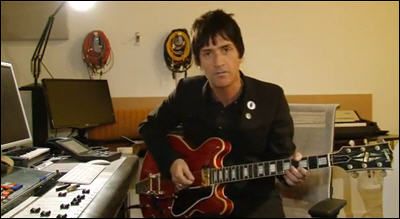 JOHNNY MARR tells NME the story behind the Smiths' classic, "Heaven Knows I'm Miserable Now," playing the song for the first time in 25 years, with the guitar on which it was written (a gift from Seymour Stein).
TEGAN & SARA talk producers and songwriting with PopMatters.
THE 10 GOLDEN RULES of being in a DIY indie band.
THE REPLACEMENTS' Songs For Slim auction went almost shockingly well, raising over 106K for guitarist Slim Dunlap and his family.
THE WHO, ranked by Stereogum.
CUTOUT BIN: We're 80s/90s heavy-- with Big Audio Dynamite, Television, The Jam, REM, The Buggles, and Devo, plus some newer tracks that blend right in -- his Friday's fortuitous finds are streaming from the Pate page at the ol' HM.
KATE UPTON brushes off body criticism, because let's face it - those people are craaazy.
NOW SHOWING ran yesterday, icymi.
BRADGELINA are putting their name to the wine previously known as Pink Floyd.
OSCAR PISTORIUS, the Olympian without legs who who became famous in the 2012, has been arrested for the murder of his girlfriend.
ASHTON KUTCHER & MILA KUNIS: Trouble in paradise? Only if you believe what Kutcher's last fling is speculating about in the ever-reliable Star.
BRITNEY SPEARS: The pop tart's rep is calling BS on Eve's insinuation that Britney didn't sing on her new release, "Scream & Shout."
AMANDA BYNES: The odd behavior continues.
SYRIA: Rebels shot down two military jets over Idlib province.
MALI: A document found in bombed Islamist headquarters in Timbuktu shows a plan by al Qaeda in the Islamic Maghreb to muscle in on efforts of other Islamist groups in Mali.
TUNISIA: Prime Minister Jebali said he will resign if a new cabinet he proposes on Feb. 16 is rejected. Factions from the Islamist Ennahda party vowed to protest changes in the cabinet.
IRAN: A general in the Iranian Revolutionary Guards was assassinated while traveling in Syria. Iran attempted to acquire 100K specialized magnets used in uranium enrichment machines, indicating it planned to accelerate its nuclear program. Iran denied having supplied arms to Islamist militants in Somalia.
EGYPT: A four-person Israeli security delegation arrived in Cairo for talks with Egyptian officials.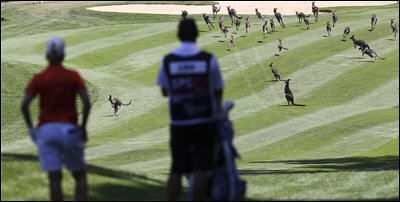 KANGAROOS invade a golf tournament.
A PIT BULL TERRIER is being hailed a hero after she saved a family from their burning home.
FISH may become greedy, risk-taking loners,due to traces of anti-depressants in the water supply.
A NEW OWL SPECIES believed to exist nowhere else in the world has been identified by accident on an Indonesian island when researchers in search of another bird noticed its distinct song.