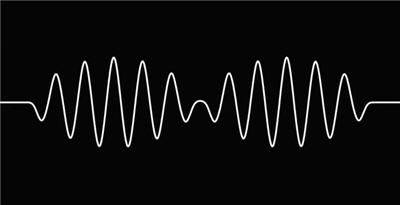 ARCTIC MONKEYS have a new LP coming. "Do I Wanna Know?" Yes.
TYPHOON is advance streaming White Lighter.
JULIANA BARWICK is advance streaming Nepenthe.
VALERIE JUNE is advance streaming Pushin' Against a Stone. Digging it.

RHYE plays a mini-set at World Cafe.
AEROSMITH: "Train Kept A-Rollin'" At least until Midnight.
JACK WHITE's ex, Karen Elson, filed for a restraining order, alleging he wanted her to contact their kids' private school in an effort to get their kids out of a class in which another entertainer's child was present (apparently Dan Auerbach's). White also allegedly berated Elson when she attended the wedding of a rival musician. In both cases, White allegedly was upset at other musicians "ripping off" his style. White filed a countermotion disputing the allegations.
THE MOST INFAMOUS ROCK BAND FEUDS, according to Paste.
STEPHIN MERRITT talks to The Airship about sci-fi, hackneyed metaphors and how the Future Bible Heroes music-making process involves two "different species of beaver." (Thx, LHB.)
THE TOP 100 LPs OF 1985, according to Slicing Up Eyeballs readers. I'd argue the order, mostly.
WEEKEND BOX OFFICE: 2 Guns tops the chart with 27 million, with the typical Denzel Washington number slightly boosetd by Mark Wahlberg. This flick cost 61 million, which is like money in the bank with a Denzel pic, especially after overseas numbers come in.Speaking of global markets, The Wolverine skids 59 percent to place with 21.7 million, but its 95 million total to date pales against 159 overseas. Smurfs 2 shows with an 18.2 million debut, mildly restoring my faith in humanity, as this could have been No. 1 against a Denzel opening. The Conjuring drops 39 percent to No. 4 with 13.6 million, but it's pretty leggy, breaking the 100 million mark against a 20 million budget and is now launching overseas. Despicable Me 2 rounds out the Top 5 with another 10.3 million, which is probably this week's real story. DM2 is now Universal's third-highest grosser, trailing only E.T. and Jurassic Park.
THE CONJURING: I'm a bit behind on seeing this one, because horror isn't really my genre. But this old school exorcism pic, minus the torture pr0n so common these days, was pretty darn good, led by a quartet of good actors: Vera Farmiga (Up In The Air), Lili Taylor (High Fidelity); Patrick Wilson (Watchmen) and Ron Livingston (TV's Sex and the City). It's so old school as to be set in the 70s, when exorcism first made a splash in film. And it's "based on a true story," though when Farmiga's character identifies herself jokingly as a "kook," one suspects that's the real true story. Nevertheless, for what it is, it's interesting even between the scares and confident to be restrained in its creepiness.
ELLE MacPHERSON wed billionaire Jeffrey Soffer in Fiji.
CHARLIE SHEEN has a new "goddess" -- Capri Anderson, who accused him of assault and battery after a booze and cocaine fueled wild night in New York City and then allegedly tried to extort a million dollars from him.
LINDSAY LOHAN never wants to see alcohol again. Plus, she might be good as a talk show hostess. Maybe a steady job would be good for her.
LEAH REMINI plans to write a tell-all memoir about her decision to leave the Church of Scientology.
JAMIE LEE CURTIS was involved in a serious car accident in Venice, Calif.; she escaped with minor injuries and pal Jodie Foster came to the scene.
BOURNE again. Oh dear.
X-MEN: DAYS OF FUTURE PAST drops an ad for Trask Industries.
THE UNITED STATES State Department issued a global travel alert for US citizens, based on indications recently received of an al Qaeda threat. The alert warned that the terrorist group or its allies may attack public or private American interests, and may target tourist spots or public transportation systems.
THE UNITED KINGDOM plans to close its embassy in Yemen on Aug. 4 and Aug. 5, and has issued a travel advisory to British nationals in Yemen. British embassies in Saudi Arabia, Oman, Qatar, Bahrain, Kuwait, United Arab Emirates, and Iraq will remain open, but the Foreign Office advised staff to "exercise extra vigilance."
FRANCE: President Holland said France has been "informed directly and indirectly of threats concerning our installations overseas and even our nationals, threats coming from al-Qaida."
IRAN: Hassan Rouhani, a cleric and former nuclear negotiator for Iran, officially replaced Mahmoud Ahmadinejad as president. Two days before his inauguration, Rouhani reportedly said that Israel "is a wound ... on the body of the Muslim world for years and needs to be removed"; state media later claimed he was misquoted.
SYRIA: Several rebel groups, including the al Qaeda-linked Al Nusrah Front, seized a weapons depot near Damascus. The Syrian National Coalition urged warring Kurds and jihadists in Hasakah province to "exercise restraint."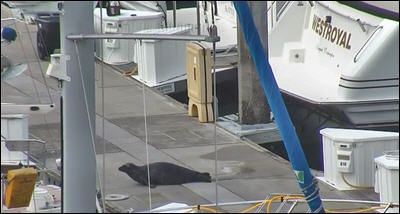 A SEAL gave birth on a dock in Seattle.
BABOON BURGLARS: Kleptomaniac monkeys terrorize an estate in South Africa.
TWO POSSIBLY RABID RACCOONS attacked a woman in Central Park.
HEY, BOO-BOO: A bear pushed away an entire dumpster from the Edelweiss Restaurant in Colorado Springs.