THE WEEKEND STARTS HERE:
...with THE REPLACEMENTS! From a Twin/Tone label showcase on Sept 5, 1981 at 7th St. Entry, Mpls, your set list includes "Customer" and "Rattlesnake," "I Hate Music" and "Stuck in the Middle," "Takin' a Ride," "Staples In Her Stomach" and "Careless," "Godd*mn Job" and "Junior's Got a Gun," "Kids Don't Follow," "Dope Smokin' Moron" and "Skip It," "Slow Down" (Larry Williams/Beatles), "D.E.A.D." (unreleased), "Love You Til Friday," "Raised In The City," and "Shut Up," "Something to Du," "Maybelline" (Chuck Berry), "Otto," "Hey, Good Lookin'" (Hank Williams), "Johnny's Gonna Die," "Kick Your Door Down," "I'm in Trouble" and "Don't Ask Why."
THE JAMES HUNTER SIX hits WNYC Soundcheck for a mini-set.
FOALS play a stripped-down mini-set at KEXP.
PATTI SMITH played Studio 1a at KUTX before a live audience.
GENERATIONALS played Studio 1A at KUTX.
NINE INCH NAILS "Came Back Haunted."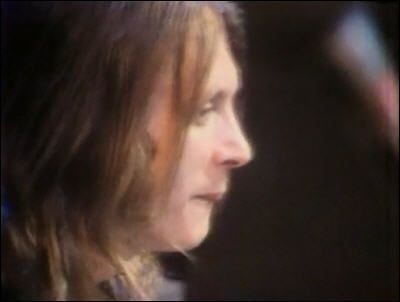 JOEY COVINGTON, drummer for the Jefferson Airplane and Hot Tuna, died in a deadly car accident. Don't you want "Somebody To Love"?
TEGAN & SARA talk to The Scotsman about starting from scratch and defying fan expectations.
JOHN LYDON (a/k/a) Johnny Rotten continues is Part 2 of an interview with Drowned In Sound.
TERENCE TRENT D'ARBY: From the "Where Are They Now?" file.
THE 10 BEST ARCADE FIRE SONGS, according to Stereogum.
CUTOUT BIN: From Rockwell to the Minutemen, from Alan Parsons to the Ramones, from XTC to GbV to PiL to !!!, plus Eddie Floyd, Tom Jones, Joan Jett, The Beatles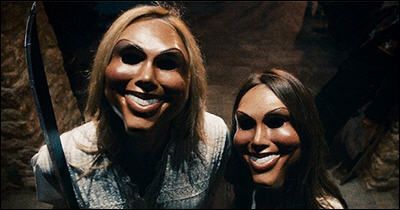 NOW SHOWING: This weekend's wide releases are The Internship, which is currently scoring 32 percent on the ol' Tomatometer; and The Purge, which is scoring 44 percent.
PARIS JACKSON didn't really want to commit suicide, police say.
JUSTIN BIEBER continues his war against paparazzi.
AMANDA BYNES should have her own reality show.... says Snooki. Ouch.
BEYONCE & JAY-Z emphatically deny pregnancy rumors.
LINDA EVANGELISTA & PETER MORTON split again.
CAREY MULLIGAN is the current front-runner for a planned Hillary Clinton biopic.
THE UNITED STATES: The parents of captive US soldier Bowie Bergdahl, who has been held by the Taliban since mid- 2009, say they recently received a letter from him, and again requested that he be released.
THE UNITED KINGDOM: At the sentencing of six Birmingham men convicted of plotting to bomb an English Defence League rally and possibly assassinate its leader, the prosecutor said the men intended to exact vengeance on the EDL for alleged blasphemy and to incur a retaliatory response from the EDL. One of the men, Jewel Uddin, was also linked to another Islamist terror group that was plotting attacks of its own.
THE YEMENI MILITARY killed two local al Qaeda in the Arabian Peninsula leaders and detained a fighter in Marib; the two AQAP leaders were identified as Anwar al Sanaani and Moamer al Nasheri.
LIBYA: The government ordered Libya's National Oil Corporation, Libyan Airlines, the Libya Company for Insurance, and the Internal Investment Company to move to Benghazi.
INDONESIA: Organizers of the "Miss World" contest in Jakarta announced yesterday that contestants would no longer be wearing bikinis and would dress more conservatively. Hardline Islamist groups such as Hizb ut-Tahrir Indonesia and the Islam Reformist Movement (Garis), which is linked with the Islamic Defenders Front, were not placated, and today warned they may organize protests against the September event.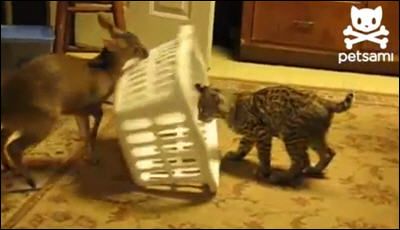 BAMBI and THE BOBCAT: Let's go to the video.
FERAL CATS AS BIG AS GOATS are rampaging through Arnhem Land in the Northern Territory of Australia.
"FRANKENFISH" may be the biggest ever caught in Virginia.
A GIANT MINKE WHALE swims beneath a kayaker. What say you, Police Chief Brody?
AN ORPHANED PONY cuddles a giant teddy bear.