THE WEEKEND STARTS HERE:
...with DEVO! It's Friday, so here they are on Fridays (ABC's ill-fated attempt to ape SNL) in 1980, playing "Girl U Want" and "Gates of Steel," along with "Whip It" and "Uncontrollable Urge" -- each with costume changes. The band returned in 1981, where they played "Theme From Adventures of The Smart Patrol" and "Jerkin' Back 'n' Forth," followed by "I Saw Jesus" and "Through Being Cool," then their cover of "Working in a Coal Mine." BONUS: Vintage Devo, covering "Satisfaction" on French TV.
VAMPIRE WEEKEND stopped by Morning Becomes Eclectic for a session.
FITZ & THE TANTRUMS stopped by Morning Becomes Eclectic for a session.
VILLAGERS stopped by Morning Becomes Eclectic for a session.
BUDDY MILLER & JIM LAUDERDALE played a Tiny Desk Concert at NPR.
TWEENS: Stereogum rounds up three tracks from the fuzzy garage poppers.
ROBERT POLLARD drops "Atlantic Cod" from his new project, Teenage Guitar.
LAURA MARLING drops "Once" ahead of Once I Was An Eagle.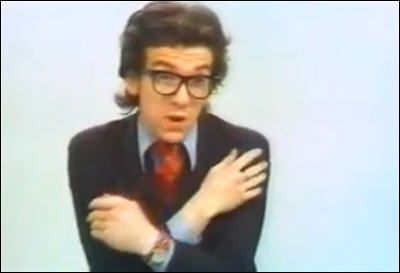 ELVIS COSTELLO & THE ATTRACTIONS don't want to go to "Chelsea."
BREEDERS: The Last Splash gets an oral history at SPIN.
AUSTRA: Katie Stelmanis talks to Stereogum about avoiding the sophomore slump.
THE FLAMING LIPS: Wayne Coyne covers Bowie's "Heroes" in the the (near) nude and plays Pictionary with Julie Bowen and Demi Lovato.
POGUES guitarist Phillip Chevron has been diagnosed with terminal head and neck cancer. Chevron fought the same disease in 2007.
CUTOUT BIN: From Joan Jett to Clem Snide, from the Clash to Wilson Phillips, from REM to the Shirelles, plus Devendra Banhart, Earth Wind & Fire, Naked Eyes, Jackson Browne and more -- this Friday's fortuitous finds are streaming from the Pate page at the ol' HM.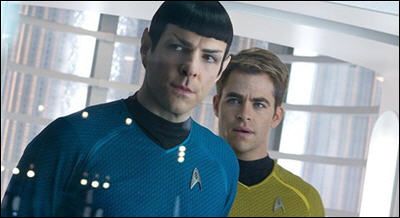 STAR TREK: INTO DARKNESS is this weekend's sole wide release, scoring 87 percent on the ol' Tomatometer. My blurb ran yesterday, icymi.
EMMA WATSON is profiled by W magazine and talks about her role in The Bling Ring.
ZOE SALDANA has been spotted out and about with Italian artist Marco Perego.
BROOKE MUELLER was shot down in court again in her latest attempt to have Denise Richards stripped of temporary custody of the boys.
DEMI MOORE & ASHTON KUTCHER: The divorce seems tooth and nail right now, but reportedly the case could settle as early as next month.
BRAD BIRD gives THR a few tantalizing nuggets about why he didn't enlist for Star Wars: Episode VII duty and whether we'll ever see an Incredibles 2.
NO. No no no no no.
THE UNITED STATES: Fazliddin Kurbanov, an Uzbek, was arrested in Boise, Idaho and charged with helping the Islamic Movement of Uzbekistan to build a weapon of mass destruction for a terrorist act overseas. Authorities have found that Boston Marathon bombing suspect Dzhokhar Tsarnaev left a message claiming responsibility for the attack and saying it was "collateral damage" and retribution for US military action in Afghanistan and Iraq.
SYRIA: Russia has not abandoned efforts to broker a diplomatic solution to the conflict... and shipped advanced antiship cruise missiles to Assad. A possible use of chemical weapons by government troops last month was reported.
EGYPT: Islamist gunmen kidnapped seven security personnel in the Sinai and demanded the release of imprisoned Islamists.
SNEEZING ANIMALS: Let's go to the video.
TWO BALD EAGLES crash land at the Duluth International Airport.
THE HORNET NEST SEX STORY was too good to be true.
A DEER was desperate to board that bus. But there was no bomb wired to the speedometer.