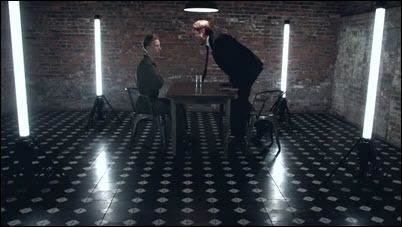 SHEARWATER dropped a video for "Quiet Americans."
THE CACTUS BLOSSOMS stream You're Dreaming, produced by JD McPherson.
FLORIST is streaming The Birds Outside Sang.
ABI REIMOLD streams her debut LP, Wriggling.
CROSS RECORD streams their sophomore LP, Wabi-Sabi.
PJ HARVEY drops a track called "The Wheel."
FATHER JOHN MISTY shared "Maybe, Sweet One, You Won't Have Nightmares Tonight."
LIZ PHAIR: "Jealousy." It sneers like she does.

DAVID BOWIE guitarist Gerry Leonard talked to Vulture about the final decade of Bowie's life. And there may be much more Bowie music to come.

GLAM ROCK was the subject of the latest Guardian Radio Hour.

JENNYLEE, a/k/a Jenny Lee Lindberg of Warpaint, is interviewed by Drowned In Sound about her solo effort.

DON McLEAN said that his domestic violence arrest last week stemmed from "the very painful breakdown" of his long marriage and asked fans not to judge him. His wife also spoke for him...sort of.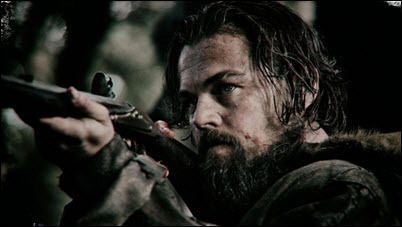 WEEKEND BOX OFFICE: The Revenant tops the chart with 16MM on a weekend socked by snowstorm Jonas and wek new releases. That said, it broke the 100MM barrier domestic lst week, which is good news for a film almost as unforgiving as the Jonas. Star Wars: The Force Awakens places with 14.3MM, a tribute to the franchise's legs after six weekends on the big screen. Episode VII closes in on 2 billion worldwide and hundreds of millions in toy sales. Ride Along 2 shows with 13MM, but on areally-steep-for-comedy 63 percent drop. Even so, it's likely to break even on domestic receipts. Dirty Grandpa takes the fourth slot with 11.5M, about in line with tracking estimate...but what was De Niro thinking here? The Boy rounds out the Top Five with 10.7MM, and given how fast horror flicks die off, it may need help from foreign markets to break even.
DENISE RICHARDS sues CHARLIE SHEEN to protect their children's trust money.
KATY PERRY & ORLANDO BLOOM were spotted hanging out for the second time in two weeks.
MARIAH CAREY & JAMES PACKER may be engaged, but neither is divorced yet.
CHARLOTTE RAMPLING, Oscar nominee, clarified comments thatthe Oscars boycott was "racist to white people."
MICHAEL CAINE is not a fan of the Oscars boycott.
THE OSCARS: The Academy's Board of Governors approved diversity measures. How racially skewed are they?
THE XX FILES: Gillian Anderson was offered "half" of what they would pay David Duchovny for this year's X-Files event series. She wasn't having it.
TAN TAN, the National Zoo panda, enjoyed the big blizzard that hit the nation's capital.
A PIGLET is rescued from the snow in Hagerstown, MD.
A COW went on the lam from a NYC slaughterhouse.
A FLOCK OF SHEEP came to the aid of authorities in Queenstown, New Zealand, after stopping a car that had been on the run for over 90 minutes.