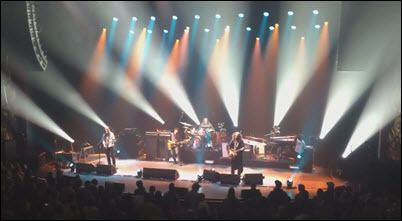 MY MORNING JACKET covers Eagles of Death Metal's "I Love You All The Time" and honor victims of the Paris attacks.
GRACE POTTER stopped by World Cafe Live for a chat and mini-set.
VILLAGERS: Conor O'Brien stopped by World Cafe for a chat and mini-set.
NATHANIEL RATELIFF & THE NIGHT SWEATS stopped by World Cafe for a chat and mini-set.
BAIO stopped by World Cafe for a chat and mini-set.
ARTHUR BROWN is the god of hellfire... and he brings you "Fire!" It's a crazy world.
EAGLES OF DEATH METAL's full interview on the Paris attacks is posted by VICE.
SPOON bassist Rob Pope ranks the band's LPs for Noisey.
THE CORAL's James Skelly talks to NME about how the reunion is going.
TEN ESSENTIAL SPARKS SONGS, compiled by Pitchfork.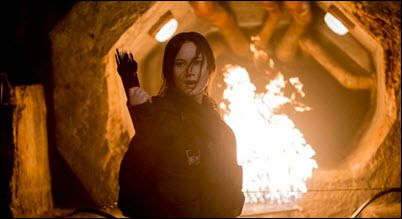 WEEKEND BOX OFFICE: (Note: These are the three-day numbers, not five-day holiday numbers) The Hunger Games: Mockingjay Part 2 tops the chart with 51.6MM -- still lagging its predecessors, but still making a truckload of money (even when compared to Lionsgate's Twilight franchise). Pixar's The Good Dinosaur placed with 39.2MM, which is well behind Inside Out, but the strategy here was to get the movie out during the slower Thanksgiving weekend and try to ride good reviews and word of mouth through the entire holiday season. Creed showed with 30.1MM, which is close to what was projected for the entire five-day weekend, and higher than any of the Rocky movies to date. Spectre takes the fourth slot with 12.8MM on a leggy 15 percent drop; this Bond stll lags Skyfall but still leads the other Craig-era installments and should profit in theatres. The Peanuts Movie rounds out the Top Five with 9.7MM, which is probably a win, given the competition from Pixar. Clarlie Brown has recouped his production budget in North America, and is just starting to roll out in overseas markets.
ANNE HATHAWAY and husband Adam Shulman are expecting their first child.
MARY-KATE OLSEN had bowls of cigarettes at her wedding to French banker Olivier Sarkozy.
SINEAD O'CONNOR has been found "safe and sound" and she's getting medical attention after posting an angry 'suicide note" on Facebook.
TIM TEBOW was dumped by his model girlfriend because he won't have sex with her.
ROMAN POLANSKI: A Polish court's decision to deny the director's extradition to the United States on a 1977 child sex conviction became legally binding on Friday.
STAR WARS: THE FORCE AWAKENS gets a PG-13 rating.
EGYPTIAN security forces have uncovered a tunnel stretching under the Gaza-Sinai border lined with iron.
IRAN: The nuclear deal is not a signed document. Also, a U.N. report on whether Iran has in the past carried out work related to nuclear weapons will not reach a definitive conclusion on the subject.
FRANCE: The ringleader behind the Nov. 13 attacks in Paris had plans to strike Jewish targets and to disrupt schools and the transport system in France, according to sources close to the investigation. He also boasted of the ease with which he had re-entered Europe from Syria via Greece two months earlier, exploiting the confusion of the migrant crisis and the continent's passport-free Schengen system. The Paris attackers exploited intelligence holes from France to Syria, authorities say, taking advantage of mistrust between European governments, France's overwhelmed security services and the collapse of authority across the war zone contested by the Islamic State group.
LIBYA: The port city of Surt is an actively managed colony of the central Islamic State, crowded with foreign fighters from around the region, according to residents, local militia leaders and hostages recently released from the city's main prison.
A CAT balances a Q-Tip.
LOUD FROGS FROM PUERTO RICO are overrunning the big island of Hawai'i.
A PARALYZED PUP was saved from euthanasia and walks again.
A TIGER AND A GOAT, living together... mass hysteria!