TEGAN & SARA shared a vdeo for "That Girl."
GILLIAN WELCH & DAVID RAWLINGS play an 8-song Nashville Session for World Cafe.
BOB WEIR played WFUV Live at the King's Theatre.
JULY TALK visted the WNYC Soundcheck studios.
WILD PINK shared "Wizards Of Loneliness," the latest advance single from the band's self-titled LP.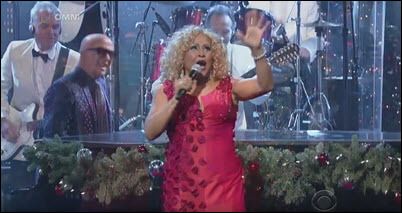 DARLENE LOVE's final "Christmas (Baby, Please Come Home)" for Letterman.

THE VELVET UNDERGROUND, SLY STONE & NINA SIMONE will receive Lifetime Achievement Awards at the Grammy Special Merit Awards.

THE BEST UNDERGROUND GARAGE PUNK LPs of 2016, according to Pitchfork.

FOLK ALLEY's 10 Favorite Albums of 2016.

BIG THIEF's Top 10 Breakfasts of 2016.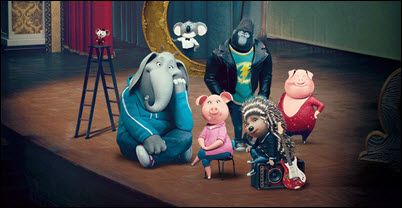 NOW SHOWING: Wednesday's wide releases are Sing, which is currently scoring 69 percent on the ol' Tomatometer; Passengers, which is currently scoring 29 percent; and Assassin's Creed, scoring 18 percent. Why Him? opens on friday and is currently scoring 33 percent.
THE KARDASHIANS continue to freeze out Blac Chyna, who has reconciled with fiancé Rob Kardashian.
EMMA STONE is the cover of the Rolling Stone.
AVENGERS: INFINITY WAR put out a casting call listing a very large cast. (potential spoilers, obvsly)
MISCHA BARTON: A Teen Star Looks at 30.
ALAN THICKE died of a "ruptured aorta", according to his death certificate.
WES ANDERSON announced his next film, Isle of the Dogs, a stop-motion animation about a group of dogs living on an island.
THE 15 BEST HORROR MOVIES of 2016, according to Paste.
THE 20 BEST MOVIES of 2016, according to The A.V. Club.
SYRIA: The Russian government and state media describe the situation in Aleppo as "liberation," and Russian state TV last week interviewed Syrian President Bashar al-Assad, who praised Moscow for its support.
GERMANY: A manhunt is underway for a 24-year-old Tunisia native in connection with this week's Christmas market attack in Berlin. The suspect was arrested in August with forged documents en route to Italy, but a judge released him, an official says.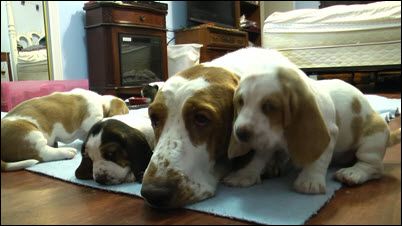 A BASSET HOUND protects her pups from Grandpa.
A NEGLECTED CAT is freed from pounds of matted fur.
A SAVAGE ELEPHANT farted on a friend's head.
RAMBO THE GATOR will be staying with his owner, Florida Fish and Wildlife Conservation Commission officials ruled.