RYAN ADAMS & NATALIE PRASS cover Patrick Swayze and Wendy Fraser's "She's Like The Wind."
SETH AVETT & JESSICA LEA MAYFIELD Sing Elliott Smith.
TWIN SHADOW advance streams Eclipse.
HOUNDMOUTH advance streams Little Neon Limelight.
CHASTITY BELT advance streams Time To Go Home.
FRANK BLACK drops the demo for "How You Went So Far."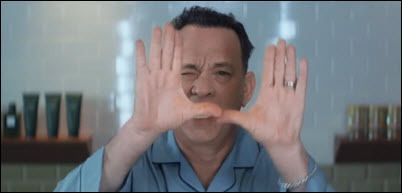 CARLY RAE JEPSON isn't my bag, baby. But I didn't want you to miss Tom Hanks in the video for "I Really Like You."
SLEAFORD MODS' Jason Williamson rails against the state of the music biz.
EX HEX talks to The Guardian about fake friends, creating a scene and discovering the power of powerpop.
CHRISSE HYNDE of The Pretenders is working on an "an incredibly frank" memoir that will come out Sept. 8.
LED ZEPPELIN, Live at the Fillmore West in 1969, ftom The Observer archives.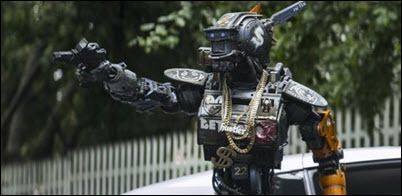 WEEKEND BOX OFFICE: Chappie tops the chart with 13.3MM, but that's well below estimates against a 49 million budget. Will anyone second guess putting Neil Blomkamp in charge of the next Alien sequel? Focus places with 10MM on a 46 percent drop. This is likely to be Will Smith's worst performing star vehicle. The Second Best Exotic Marigold Hotel shows with 8.6 MM and more than twice as much overseas; it will make a tidy profit against a 20MM budget if it does anywhere near as well as the original. Kingsman: The Secret Service takes the fourth slot with 8.3MM; with almost 250MM worldwide, a sequel is likely. The SpongeBob Movie: Sponge Out of Water rounds out the Top Five with another 7MM and is already well into profit. Below the fold, Fifty Shades of Grey crosses the 500MM mark, while Unfinished Business debuts in tenth with 4.8 million, as Vince Vaughn sinks like Will Smith, only worse.
BOBBI KRISTINA BROWN's aunt publicly claimed that her niece's boyfriend, Nick Gordon, is under investigation for "attempted murder" in connection with the 22-year-old's near drowning.
AMAL CLOONEY is to teach at New York's Columbia Law School.
JOHN STAMOS revisited the San Francisco home where his beloved '80s show Full House was set, and went unrecognized.
MADONNA has found a new soul mate: Kanye West.
WARREN BEATTY's film about Howard Hughes may finally make it to theaters: "I would appreciate if you would say Mr. Beatty good-naturedly declined to comment," he said.
HIGH FIDELITY author Nick Hornby speculates about a sequel.
SAUDI ARABIA expressed "surprise and dismay" at international media reports criticising the flogging of a Saudi blogger for insulting Islam.
WHAT IRAN Won't Say About the Bomb.
LIBYA: Islamic State group jihadists killed eight guards on Friday in an attack on the southern Libyan oilfield of Al-Ghani, a spokesman for the unit tasked with guarding oil installations said.
IRAQI security forces backed by coalition airstrikes have pushed the Islamic State out of a town near a large base where U.S. military advisers are located.
AN OCTOPUS escapes from a boat.
A BABY WOOLY RHINO was discovered after 10K years in the ice.
SNAKES Aren't Scary if You Put Them on Colored Backgrounds.
FIVE TINY KITTENS are lucky to be alive after they were found shivering and sitting in their own filth at the bottom of a garbage can in Langley.