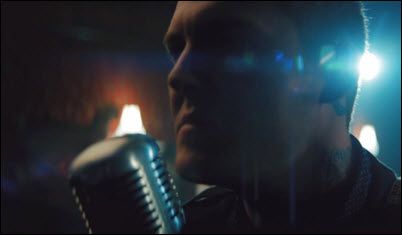 THE GASLIGHT ANTHEM drops a video for the tile track to Get Hurt.
RAYN ADAMS plays a full set at the Newport Folk Festival, including a Danzig cover.
JENNY LEWIS plays a full set at the Newport Folk Festival.
ANAIS MITCHELL & JEFFERSON HAMER play a full set at the Newport Folk Festival.
THE DEVIL MAKES THREE plays a full set at the Newport Folk Festival.
DUSTY SPRINGFIELD: "The Look of Love."

GLEN MATLOCK: The Ex-Pistol talks to The Guardian about the plans for his one-man show at the Edinburgh fringe.

ARETHA FRANKLIN has a beef with Johnny Rockets.

RICHARD MARX talks to the L.A. Times about "Right Here Waiting", country songwriting and more.

PRINCE: 20 Things you may not know about the 30-year-old classic.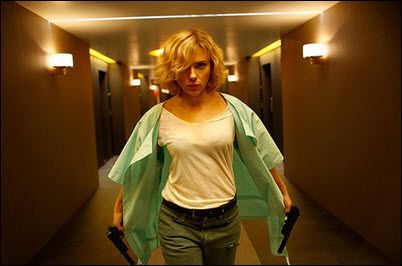 WEEKEND BOX OFFICE: Lucy tops the chart with 44 million, which is a fine domestic take against a 40 million budget. It's also the biggest non-sequel summer opening since The Fault in our Stars, and the biggest US opening for director Luc Besson (although Besson was producer on the bigger Taken 2). The C+ Cinemascore, however, suggests it won't have legs (esp. with Guardians of the Galaxy opening Friday). Hercules places with 29 million, a bit troubling against a 100 million budget...but its B+ Cinemascore might boost its chances to compete against Lucy for second next weekend. Dawn of the Planet of the Apes shows with 16.4 million. That's off 55 percent from last weekend; it has recouped its production budget here, and 110 so far abroad, but will need about 500 million to break even. (Hint: If you don't see Marvel this weekend, see Apes.) The Purge: Anarchy drops 67 percent to fourth place with 9.9 million but has 51 million domestic against a 9 million budget. Planes: Fire and Rescue round out the Top 5 with 9.3 million (again, Disney likely cares more about the merch sales for this). Below the fold, Sex Tape is bombing badly is sixth place. And So It Goes doesn't look much better in eighth.
A MOST WANTED MAN might refer to any of the targets in this adaptation of the LeCarre post-9/11 spy flick, but really it's the late Philip Seymour Hoffman who turns in one of his last typical stellar performance as Gunther Bachmann, the head of an anti-terror unit who spends almost as much time fighting bureaucratic turf wars as he does trying to stop Islamists. Hoffmann excelled at playing characters with an inner core of sadness and loneliness, and Bachmann has almost nothing else beneath the figurative armor he wears on the job. Rachel McAdams steps outside her comfort zone well enough as a leftist lawyer representing a damaged, half-Russian/half-ChechenMuslim with a thousand-yard stare. Willem Dafoe is intense but not overdone as the German banker key to two of Bachmann's investigations. And Robin Wright goes brunette as a tough US official Bachmann doesn't trust. Rock photog-turned-director Anton Corbijn brings his stark and grim perspective to bear here with good effect; the Hamburg tourist agency must hate him. The story is sufficiently taut for the genre, but it's really Hoffman that elevates this to a film worth seeing.
JAIME KING talks about the struggles she faced during her painful pregnancy and childbirth.
KATE UPTON tells Elle she's been begging for her body her whole life. Obvious punchline here.
KENDRA WILKINSON is reportedly done with husband Hank Baskett weeks after his affair with a transgender model.
JOAQUIN PHOENIX is in early talks to star in Marvel's Doctor Strange.
MARK HAMILL calls his return to the Star Wars franchise an unexpected gift.
WONDER WOMAN: Comic-Con unveiled the first look at Gal Gadot as the Amazon Warrior.
ADAM WEST weighs in on Baffleck.
STEVEN BAUER (Ray Donovan) is dating an 18-year-old.
NORWAY: Norwegian officials said the recent threat of an imminent terrorist attack has been somewhat reduced, backing off from an earlier warning that terrorists from Syria were already on their way to Norway. A former Danish security official criticized Norway's security agency for being so outspoken about the threat.
UKRAINE: Dutch military policemen have been forced to postpone their arrival on the Malaysian Airlines Flight 17 disaster after fierce fighting between Ukrainian and rebel forces broke out near the crash site on Sunday.
ISRAEL acknowledged Sunday that troops fired a mortar shell that hit the courtyard of a U.N. school in Gaza last week, but said aerial footage shows the yard was empty at the time and that the shell could not have killed anyone.
EGYPT: The Army claimed to have killed 14 militants in shootouts in the Sinai, and to have destroyed 13 more tunnels into Gaza, bringing the total to 1,639 reportedly destroyed by Egypt's military. A rocket fired by suspected Islamist militants in al-Gorah landed in Rafah, killing four children and wounding five other people yesterday.
IRAQ: The military claimed it killed 35 Islamic State fighters in Dhuluiyah, 17 fighters in Tikrit, and seven more in Karma. The military also said it killed a sniper from Kazakhstan in the Hamrin Mountains. The Islamic State destroyed a mosque at the tomb of Jonah and the mosque of the prophet Seth in Mosul.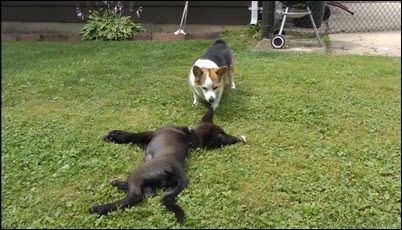 CONFUSED CORGI meets a wolf cub.
WHAT IS IT? Is it a bat? A huge bug?
A WILD BULL ELK was stressed by people trying to take selfies with the beast.
WOOD FROGS freeze in Alaska...then thaw out and hop away.