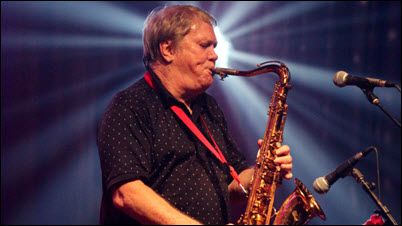 BOBBY KEYS, longtime saxophone player, session musician and touring member of the Rolling Stones, has died in rural Tennessee at age 70. Though he's undoubtedly best known for playing on classic Stones LP's including Let It Bleed, Sticky Fingers and Exile on Main Street, he got his start playing with Buddy Holly, and one of his first recorded solo's was on Dion & The Belmonts' "The Wanderer." His discography is truly impressive, as are these performances.
CONOR OBERST stopped by Morning Becomes Eclectic for a session.
SEAN ROWE stopped by WFUV's Studio A for a chat and mini-set.
THE RURAL ALBERTA ADVANTAGE performs live in the KEXP Studio, with a set of tunes from their 2014 album, Mended With Gold.
THE GOODBYE PARTY is streaming Silver Blues via Bandcamp.
THE DECEMBERISTS drop a lyric video for "Lake Song" ahead of What a Terrible World, What a Beautiful World.
SLEATER-KINNEY drops "Surface Envy" ahead of No Cities To Love.
THE KILLERS dropped a video for "Joel the Lump of Coal," with help from Jimmy Kimmel.
NATALIE PRASS: This 28-year-old Nashville singer/songwriter weathers heartbreak while backed by lush arrangements that recall the orchestrated, soulful pop of the 1970s.
AC/DC drummer Phil Rudd has entered a plea of not-guilty to charges of threatening to kill and possession of drugs.
VINYL COMEBACK? Don't believe the hype.
THE 50 BEST ALBUMS of 2014, according to Stereogum.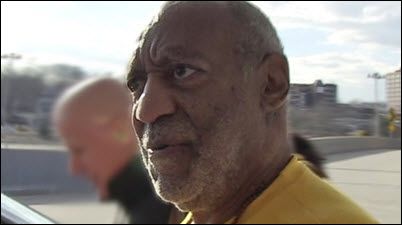 BILL COSBY is being sued by a 55-year-old woman who claims the comedian sexually assaulted her at the Playboy Mansion in 1974 when she was 15 years old ... according to TMZ.
KOURTNEY KARDASHIAN is the next member of the family to do a nude photoshoot.
LADY GAGA revealed on The Howard Stern Show Tuesday that she was raped as a teen.
ROSARIO DAWSON adopted a 12-year-old girl in October.
BRADLEY COOPER tells Buzz Bissinger about his past struggles—including addiction, and the wrenching loss of his father.
SUICIDE SQUAD: Warner Bros announced Jared Leto, Will Smith, Tom Hardy, Margot Robbie, Jai Courtney and Cara Delevingne will make up the all-star cast of Warner Bros.' supervillain tentpole.
"BEAUTY WORK": The secret Hollywood procedure that has fooled us for years.
NATO will establish a prototype of a new rapid response force next year as it strives to improve its ability to deter a potential Russian attack, the alliance said on Tuesday. The new Army commander in Europe plans to bolster the U.S. armored presence in Poland and the Baltic states and keep rotations of U.S. troops there through next year and possibly beyond to counter Russia.
THE ISLAMIC STATE is expanding in Egypt.
SYRIA: The latest effort to unify the fractured Syrian military opposition has done little to create a cohesive vehicle for foreign military aid that could fight insurgents in Syria, after at least two major rebel groups dropped out of the initiative.Meanwhile, the US hasn't started vetting so-called moderate rebels yet.
IRAN is bombing Islamic State targets in Iraq.
BARRY THE PUG takes a bath.
BUTCH THE BOSTON TERRIER experienced joy in his final days.
GIRAFFE numbers have plummeted by 40 per cent in the past 15 years.
JUMPING THE SHARK: Guess who photobombed a surfing competition off an Australian beach?