THE WEEKEND STARTS HERE:
...with THE RAMONES! Live at CBGB's circa October 1977. Your setlist includes: "Blitzkrieg Bop"; "Sheena is a Punk Rocker"; "Beat on the Brat"; "Now I Wanna Sniff Some Glue"; "Rockaway Beach"; "Cretin Hop"; "Oh,Oh, I Love Her So"; and"Today Your Love, Tomorrow the World."
CALEXICO stoppeb by WFUV's Studio A for a chat and mini-set.
FRASER GORMAN advance streams Slow Gum.
ECSTATIC VISION advance streams their debut album, Sonic Praise.
KING DUDE advance streams Songs of Flesh & Blood - In The Key of Light.
REFUSED advance streams Freedom.
SHAFT's OLD MAN: A soul jazz soundtrack to an imaginary black 60s spy film.
RICKED WICKY, a/k/a ROBERT POLLARD drops "Tomfoole Terrific" ahead of King Heavy Metal.
DUNGEN returns with "Åkt Dit", ahead of Allas Sak.
BLOOD MOON drops "All U Got".
VERUCA SALT shares their 'Empty Bottle".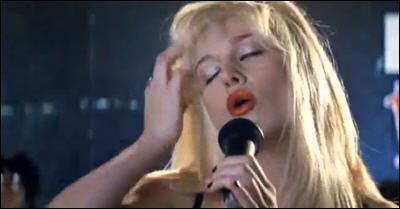 THE CLASH AT DEMONHEAD covers Metric's "Black Sheep." I remember when Envy was Nat.
ST VINCENT: Annie Clark discusses collaborating with david Byrne and falling off stage in an hour-plus Times Talk.
WAXAHATCHEE: Katie Crutchfield gets an in-depth profile at Pitchfork.
BRIAN WILSON is adding US tour dates on the popularity of the Love and Mercy biopic.
QUEEN is releasing a Bohemian Lager.
NOW SHOWING: This weekend's wide releases are Ted 2, which is currnetly scoring 45 percent on the ol' Tomatometer; and Max, currently scoring 37 percent.
JENNIFER LOVE HEWITT and husband Brian Hallisay have welcomed a son, their second child together.
BOBBI KRISTINA BROWN may soon become a murder case.
CAMERON DIAZ is reportedly taking a year off from making movies to "be a wife and try to have a baby" with husband of five months, Good Charlotte rocker Benji Madden.
BEN AFFLECK destroys a PBS show.
ARNOLD SCHWARZENEGGER opened up to talk show host Howard Stern about his split from Maria Shriver, his love child, and his son Patrick's relationship with Miley Cyrus.
PATRICK McNEE, who played the iconic role of John Steed in the 1960s British television series, The Avengers, has died at 93.
CHINA is indeed the "leading suspect" in the theft of potentially damaging information about federal and military personnel form OPM.
TURKEY, a member of NATO, is siding with iSIS over the Kurds.
THE ISLAMIC STATE in Syria is holding a grotesque "Koran memorization contest" in which the winners will be awarded female child sex slaves. They've also destroyed two historic tombs at Palmyra.
IRAN: The United States and other nations negotiating a nuclear deal with Iran are ready to offer high-tech reactors and other state-of-the-art equipment to Tehran if it agrees to crimp programs that can make atomic arms.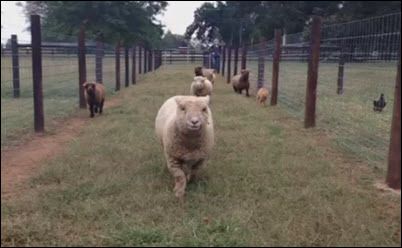 THE RUNNING OF THE SHEEP, featuring Trouble the Cat.
A RARE AMAZONIAN FISH discovered in a US lake does not really want to castrate you.
COWS vs SHARKS: Which kill more in the US?
SEVEN SEA TURTLES have been released back into the ocean by the Virginia Aquarium.