CULTS drop a vintage-y video for "High Road."
CULTS also advance stream Static.
THE DISMEMBERMENT PLAN advance streams Uncanney Valley.
CASS McCOMBS advance streams Big Wheel And Others.
ALBERT HAMMOND, JR (The Strokes) is streaming his AHJ EP.
BEST COAST drops "This Lonely Morning" ahead of their next LP.
YO LA TENGO drops "Super Kiwi" and will be turned into psychedelic Japanese dolls.
THE MEAT PUPPETS play "Up On The Sun" at The Stone in San Francisco, CA. March 1, 1985.
ROBERT POLLARD offers life lessons to the Utne Reader.
THE WATERBOYS: Mike Scott talks to the Monterey County Weekly about setting Yeats to music. (Thx, LHB.)
MAN MAN: Honus Honus talks to Stereogum about living out of a storage locker and On Oni Pond.
BOB GELDOF claims climate change may wipe out humans by 2030. Fairly sure that's not the IPCC consensus.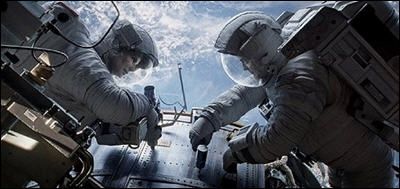 WEEKEND BOX OFFICE: Gravity tops the chart with 55.6 million, the biggest October opening ever -- and the biggest openings for both George Clooney and Sandra Bullock. OTOH, Gravity had a 100 million production budget, so you'd probably still prefer the ROI of a Paranormal Activity movie. Even so, the overseas markets are likely to be pure gravy for Gravity. Cloudy with a Chance of Meatballs 2 places with 21.5 million on a 37 percent drop; it likely would have been leggier had Gravity not taken all those 3D screens. Runner Runner shows with 7.6 millio; the studio is undoubtedly relieved it only spent 30 million to produce this. Prisoners drops to the fourth slot with 5.7 million on a steep 48 percent drop -- likely a product of the subject matter and competition from Gravity for Oscar-bait seekers. Rush rounds out the Top 5 with 4.4 million on a similarly steep 56 percent drop for similar reasons -- subject matter and Gravity. Rush is at least doing better in overseas markets where people are more into F1 racing. Below the fold, Don Jon comes in sixth with 4.2 million on a steep 52 percent drop; it has earned 16 million against a 6 million budget, but the advertising cost was reportedly around 20 million more.
HALLE BERRY & OLIVIER MARTINEZ welcomed a baby boy Saturday.
KHLOE KARDASHIAN had a nuclear confrontation with Lamar Odom that could be the last straw in their marriage. She reportedly has prepared divorce papers following secret talks with a lawyer,but hasn't pulled the trigger... yet.
ROB KARDASHIAN is not that interested in Keeping Up With the Kardashians.
MADONNA writes she was raped at knifepoint and burgled thrice during her first year in NYC.
ROSE McGOWAN burned down her L.A. mansion. Oops.
SUSAN BENNETT: She's the voice of Siri.
SYRIA: The eradication of Syria's chemical weapons arsenal has begun, with the destruction of missile warheads, aerial bombs, and mobile and static mixing and filling units; the OPCW said work will continue for the next few days.
LIBYA: Prime Minister Ali Zeidan has contacted US officials and asked them "to provide an explanation" for the capture of longtime al Qaeda leader Abu Anas al Libi on Libyan soil.
EGYPT: At least 28 people were killed in clashes between security forces and Muslim Brotherhood supporters. In several separate incidents, seven people were killed in clashes between security forces and terrorists in the Sinai. Authorities arrested 25 people purportedly tied to the Muslim Brotherhood who were accused of possessing explosives at a metro station.
IRAQ: Al Qaeda in Iraq killed at least 27 Iraqis in a series of suicide bombings in northern and central Iraq.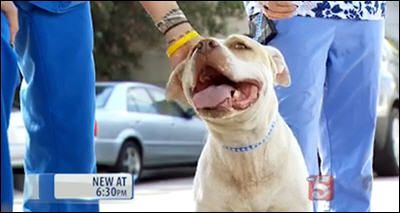 MARA JADE, a PITBULL, is saved from abuse via Craigslist.
A GIANT SQUID washed up on a Spanish beach.
A BEAR stopped by a home in Irkutsk for Borsht. Things got a little out of hand. In Cali, another Bear shopped for apples at Vons.
THE SQUIRREL THREAT comes to pro golfing.