THE WEEKEND STARTS HERE: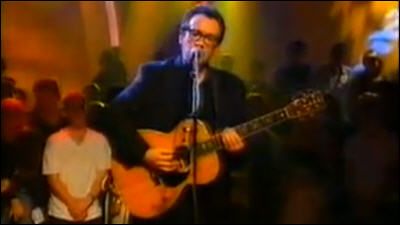 ...with VALENTINE'S DAY: I've never been a big Valentine's Day guy, but I have always liked The Replacements' "Valentine" and Elvis Costello's cover of "My Funny Valentine." Beyond that, my thoughts this year drift to the Velvet Underground's "I'll Be Your Mirror," The Beatles' "In My Life," and the Beach Boys' "God Only Knows." I think it's probably very difficult to write a straight-ahead, universal love song, and these three are great.
SONNY & THE SUNSETS advance stream Talent Night at the Ashram.
CARL BARAT & THE JACKALS advance stream Let It Reign.
HORSE FEATHERS stopped by World Cafe for a chat and mini-set.
THE TOP 10 ROMANTIC SONGS picked by NPR listeners, who seem to be influenced by movies.
WIRE drops "Joust & Jostle" ahead of a self-titled LP, and it's terrific.
THE OPPOSING VIEW: Ever Fallen In Love? Love Stinks. Love Hurts. Love Will Tear Us Apart. Only Love Can Break Your Heart. And don't forget to give me back my black t-shirt (nsfw)!
DAVID JOHANSEN talks to Brooklyn Vegan about his current run as Buster Poindecter, his own history growing up surrounded by music and when listeners can expect to see The New York Dolls again.
GRIZZLY BEAR is annotating their catalog at Genius.
STEELY DAN & ELVIS COSTELLO are touring together. Yes, really.
THE FALL: Ranked by Stereogum.
DANNY McCULLOCH, bassis for Eric Burdon & The Animals (1966-68) has passed at 69 from heart failure. NME has a great tribute from his family.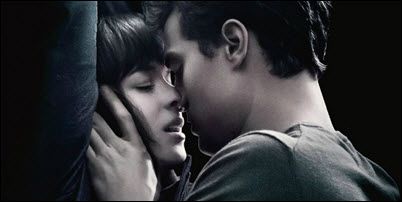 NOW SHOWING:This weekend's wide releases include Fifty Shades of Grey, which is currently scoring 37 percent on the ol' Tomatometer; and Kingsman: The Secret Service, which is scoring 75 percent. Look for the former to dominate (no pun intended), somewhere around 90-100 million.
BRUCE JENNER: Photos of the fatal car crash could create legal problems for him.
PIECE BROSNAN watched as part of his Malibu home burned in a fire.
BOBBI KRISTINA BROWN remains on life support, her breathing aided by a ventilator, and she has not regained consciousness since she was admitted to the hospital.
AMY PASCAL broke her silence on the Sony hack, The Interview, her firing, etc.
DAVID CARR, a writer who wriggled away from the demon of drug addiction to become an unlikely name-brand media columnist at The New York Times, and the star of a documentary about the newspaper, died on Thursday in Manhattan. He was 58.
BOB SIMON. the longtime "60 Minutes" correspondent and legendary CBS News foreign reporter died suddenly Thursday night in a car accident in New York City.
SPECTRE released some behind the scenes promo footage.
ALOHA: The latest from Cameron Crowe has a trailer online.
UKRAINE: The 13-point agreement to end the war in Ukraine reached after 16 hours of negotiations in Minsk, Belarus, is no less precarious than previous cease-fire deals.
YEMENI rebels seized U.S. Embassy vehicles in the capital of Sanaa on Wednesday as diplomats fled the country and several foreign embassies closed amid deteriorating security conditions.
NIGERIA: Thousands of civilians fled their homes in the southeastern Niger town of Diffa this week, officials said on Thursday, following waves of cross-border raids and suicide bombings by Nigerian militant group Boko Haram.
AFGHANISTAN: The Obama administration is considering slowing its planned withdrawal from Afghanistan for the second time, according to U.S. officials, a sign of the significant security challenges that remain despite an end to the U.S. and NATO combat mission there.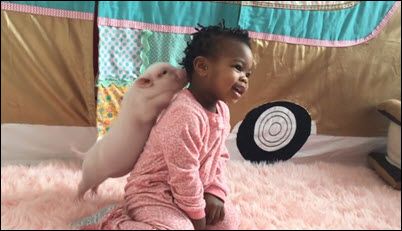 A BABY PIG and a Little Girl.
A RATTLESNAKE knocked out a National Weather Service radar site in North Central Texas. I think we all know it was a squirrel plan.
A 100-YEAR-OLD CROCODILE has died of overeating after worshippers repeatedly threw it sacrificial goats and chickens.
SHEEP and BADGERS may become WiFi hotspots in rural Britain.