STEVE MASON (Beta Band) shouts "Fire!" in a crowded video. (No, it's not Hendrix or Arthur Brown.)
FRANKIE ROSE is advance streaming Herein Wild.
ICONA POP advance streams This Is... Icona Pop. Not my thing, but maybe you love it.
CHEAP TRICK visited Sound Opinions to celebrate the 35th anniversary of Live at Budokan.
PAVEMENT, Live in Amsterdam, Feb 3, 1994.
GOLDEN SMOG: Live at the Cat's Cradle, April 18, 1996.
BECK drops "Gimme" as an apparent one-off.
THE BEATLES: "You're Gonna Lose That Girl." "Yes, yes" from the "Yeah, yeah yeah" guys.
ELTON JOHN talks to The Guardian about his famous temper, his addiction to work – and trying to slow down at 66.
THE GO-GOS made history with Beauty And The Beat -- and barely survived it.
PHOSPHORESCENT: Matt Houck talks to The Daily Swarm about creative rebirth, touring, and writing that one magic song.
90s NOSTALGIA REVISITED Six musicians Morning Edition misses.
MILEY CYRUS & LIAM HEMSWORTH: He's moving on. Pronto.
ZAC EFRON completed a stint in rehab for a serious cocaine problem.
BEN AFFLECK responds to the casting Batlash.
SANDRA BULLOCK appears in Vogue to promote Gravity. Which is vaguely ironic.
JUSTIN THEROUX: Jennifer Aniston's fiance gets a profile in GQ.
LEO DiCAPRIO will be whitewashing Woodrow Wilson.
ISRAEL's Prime Minister Netanyahu is expected to meet with President Obama in Washington for talks that will likely center on Iran's nuclear program.
IRAN: Congress could soon pass a bill to further squeeze Iran's oil exports - and its nuclear program - but new sanctions may fail to cut the country's crude sales much more than existing ones already have.
EGYPT: Authorities reportedly arrested Muslim Brotherhood spokesman Gehad el Haddad. A court ordered the freezing of assets tied to Muslim Brotherhood leaders.
IRAQ: Al Qaeda in Iraq killed 33 people, including six soldiers, in a series of bombings and attacks in the cities of Baghdad, Fallujah, and Mosul.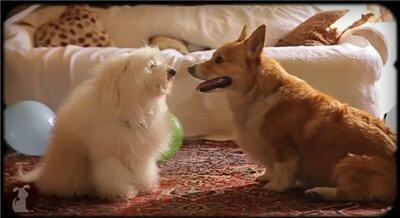 DOGS remake the video for Tegan & Sara's "Closer." With help from Tegan & Sara. (The original, for reference.)
DOG shoots WOMAN.
AN 8-FOOT, 330 LB. CROCODILE was found under a man's bed, and the man was not James Bond. Pics at the link.
FEMALE SQUID wear fake testes to ward off male advances.