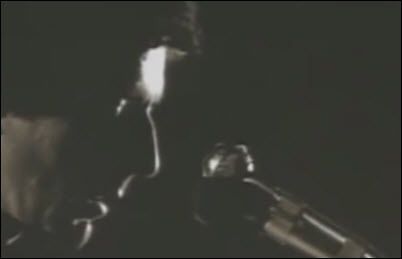 LENARD COHEN: "Suzanne" is perhaps his best, and it was posted online by...Jan Hammer?
CANDI STATON stops by the World Cafe.
CHROMEO brings a live band to their Tiny Desk Concert.
THE CORDOVAS played The Local for AmericanaFEST.
SONIC YOUTH's second restored video is for "Silver Rocket."
TURNING 20: Fatboy Slim's You've Come A Long Way, Baby and the Silver Jews' American Water.
LIZ PHAIR discusses her deserrt island books at Vulture.
DAVID BYRNE: "My agent says I'm having a Leonard Cohen moment."
LORETTA LYNN has reportedly been hospitalized for an unknown but "serious" health condition.
THE NUMBER ONES looks at the Box Tops' "The Letter," the out-of-nowhere smash that future Big Star frontman Alex Chilton sang when he was 16.
WEEKEND BOX OFFICE: The Halloween reboot-sequel easily tops the chart with 77.5MM, breaking various records and instantly becoming the biggest film in the long history of the franchise (before inflation, anyway). A Star is Born places again with 19.3MM on a leggy 32 percent drop and keeps a 200MM total within reach. Venom shows with 18.1MM on a 48 percent drop on its way to probably over 500MM worldwide. Goosebumps 2 holds onto the fourth slot with 9.7MM on a mere 38 percent drop, but it still lags far behind the original. First Man rounds out the Top Five with 8.6MM on a 47 percent drop; it's almost recouped its production budget worldwide, but has to be considered a disappointment, which likely hurts its chances in awards season.
JOHN CARPENTER tours the soundtrack of his life.
SELMA BLAIR has revealed that she has been diagnosed with multiple sclerosis.
GAME OF THRONES: The cast -- inluding Sean Bean -- shot a reunion special with Conan O'Brien.
LUKE CAGE is canceled as Netflix further trims its Marvel roster.
STRAIGHT DOWN: Paula Abdul took a tumble Saturday night during her show ... but she was a true trooper.
COURTNEY COX feels like she's already tied the knot with boyfriend Johnny McDaid.
JONESY: The cat from Alien is getting his own spin-off.
DANNY LEINER, the director of Dude, Where's My Car? and Harold & Kumar Go to White Castle, is dead from cancer at 57.
A DELIGHTED DOG runs again after an auto accident.
CLUMSY PUP is clumsy.
CITIES Are Turning Snails Yellow?
DOGS are wearing tuxedos and chiffon as canine wedding guests become more common.