ADELE dropped a video for "Hello" ahead of 25, to mixed reviews. Lionel Richie got in on the act.
THE CHILLS advance stream Silver Bullets a mere 19 years after their last LP.
FOXING advance streams Dealer.
ALL SONGS CONSIDERED: Bob Boilen features his picks to click from the CMJ showcases.
TITUS ANDRONICUS played World Cafe Live; Patrick Stickles did a matching interview in-studio.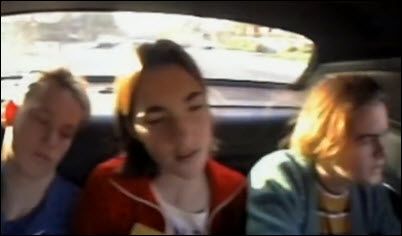 THE SMASHING PUMPKINS: Mellon Collie and the Infinite Sadness turned 20, so how about some "1979."
NEW ORDER drummer and programmer, Stephen Morris, talks to The Guardian about the the day their gear was stolen in NYC.
JOANNA NEWSON talks to the L.A. Times about the mixing of her albums.
TAYLOR SWIFT and the Rise of Robot Music. We have seen versions of this before.
DAVID BOWIE is releasing a new album, Blackstar, in January 2016.
JOE MOSS, who managed The Smiths and Johnny Marr died following a struggle with bone cancer. He was 72.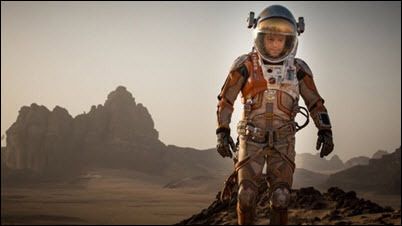 WEEKEND BOX OFFICE: The Martian returned to the top of the chart with 15.9MM, as the weekend's new releases underperformed. Ridley Scott & Co. dropped a mere 25 perecent, which is a leggy hold indeed for a fourth weekend. The Martian is likely already profitable and does not open in China until Nov. 25. Goosebumps places with 15.5MM on an alright 34 percent drop; it will likely have to do a bit better overseas than here to profit in theaters. Bridge of Spies shows again with 11.4MM on a leggy 26 percent drop. The Last Witch Hunter debuted in the fourth slot with 10.8MM against a reported 90MM budget; word is Lionsgate sold off much of their exposure on this seeming flop. Hotel Transylvania 2 rounds out the Top 5with 9MM on a leggy 29 percent drop in its fifth weekend. Paranormal Activity: The Ghost Dimension opened in sixth with 8.25 million --which would normally be okay for the famously lo-budgeted franchis, but this one reportedly cost 10MM, so it's a good thing it's headed to video-on-demand in two weeks. Steve Jobs was expected to win the weekend but landed in seventh place with 7.3MM; even so, this may not hurt too bad against a 30MM budget. New releases Rock the Kasbah and Jem and the Holograms opened in 13th and 15th place, respectively.
LAMAR ODOM suffered 12 strokes early on in his medical emergency. Did his management recommend dangerous hookers?
EVANGELINE LILLY has welcomed her second child with her longtime partner, Norman Kali.
ROSE BYRNE & BOBBY CANNIVALE are expecting their first child.
GWEN STEFANI & GAVIN ROSSDALE have struck an agreement on who gets what in their divorce.
BILL COSBY: Another two women have accused Bill Cosby of sexual assault.
MAUREEN O'HARA, the Irish beauty whose striking red hair, crystal-green eyes and porcelain skin were so dazzling on the silver screen that she was dubbed "The Queen of Technicolor," has died. She was 95.
HARRY POTTER & THE CURSED CHILD is the eighth story in the series...and it's a stage production.
STAR WARS: THE BINKS AWAKENS.
SYRIAN government and Russian jets have been heavily bombarding towns in Idlib province, as fighting rages between pro-Assad forces and opposition fighters in several other provinces. CIA-armed rebels have made some advances.
AFGHANISTAN, battered by worsening security, is reaching out to an old ally and patron—Russia.
IRAQ: The first U.S. servicemember killed in the fight against the Islamic State was Master Sgt. Joshua Wheeler. His awards and decorations for his service were numerous and include four Bronze Star Medals with Valor Device, seven Bronze Star Medals, the Defense Meritorious Service Medal, the Meritorious Service Medal, the Air Medal, the Joint Service Commendation Medal with Valor Device, the Joint Service Commendation Medal, seven Army Commendation Medals, the Joint Service Achievement Medal, eight Army Achievement Medals, the Good Conduct Medal (6th award).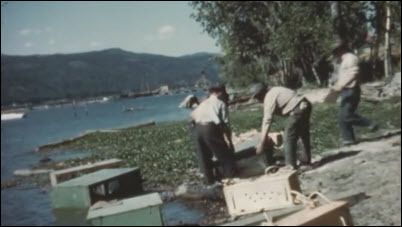 FUR FOR THE FUTURE: Vintage video of beavers being dropped from an airplane.
A PUPPY-SIZED SPIDER was discovered in Guyana's rainforest.
PACO the DOG waited patiently in the road after his owner was killed by a truck.
KLONDIKE, the oldest polar bear in the U.S., was euthanized at the Philadelphia Zoo early Friday due to what staff said was a "recent and substantial decline in her medical condition."