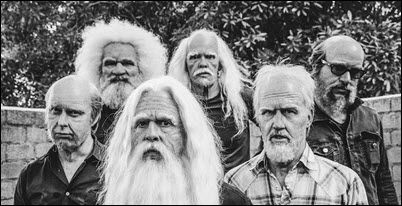 FOO FIGHTERS share a video for "Run."
FATHER JOHN MISTY plays a stripped-down performance at Rockwood Music Hall.
JUSTIN TOWNES EARLE stopped by The Current for a chat and mini-set.
JACK WHITE & ELTON JOHN recorded "Two Fingers of Whiskey" straight to wax.
THE WAR ON DRUGS shares "Holding On" ahead of A Deeper Understanding. 80s U2 & Bruce, with a dash of Bryan Adams?
GLENN CAMPBELL shares "Arkansas Farmboy," inspired by Campbell's rural origins and written in the late 1970s by Campbell's longtime banjo player Carl Jackson, who produced the upcoming Adiόs.
DAN WILSON (Semisonic, Trip Shakespeare) shares "Someone Like You" and "Home" from Re-Covered, a collection of songs he wrote for artists like Adele and others.
JASON ISBELL shares "White Man's World."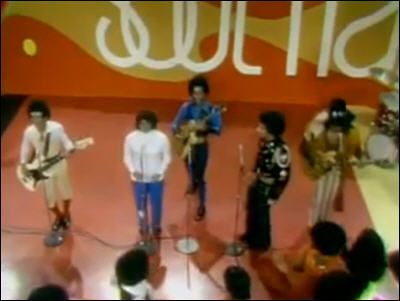 THE FIVE STAIRSTEPS: "O-o-h Child." Time for a dance-off?
JAWBREAKER: An oral history of 24 Hour Revenge Therapy. (Somehow missed this at the time.)
SHOVELS & ROPE: The Mom & Pop Rock 'n' Roll Shop.
ALT-J takes NPR on a track-by-track tour of Relaxer.
GREGG ALLMAN: The "Ramblin' Man" was laid to rest near highway 41.
WEEKEND BOX OFFICE: Wonder Woman easily tops the chart with 100.5MM, the first, female-directed movie to debut in three digits; it's also considerably higher than the estimates just a week earlier, some of which were as low as 60MM. The 122.5MM from foreign markets is less impressive, but overall, it looks to be worth a few hundred million dollars of profit for WB/DC before it leaves theaters, depending on how well The Mummy does. Captain Underpants: The First Epic Movie placed with 23.5MM, which is probably alright, considering DreamWorks outsourced this to Canada on a frugal 38MM production budget. Pirates of the Caribbean: Dead Men Tell No Tales tumbled 66 percent to show with 21.6MM; it continues to gross overseas, but the overall numbers now look shaky. Guardians of the Galaxy Vol. 2 took the fourth slot with another 9.7MM added to it's already yuge pile of cash. Baywatch rounds out the Top Five with 8.5MM and may be even shakier than the Pirates.
ARIANA GRANDE visited fans hospitalized after the terror attack on her Manchester concert, then headlined the One Love Manchester benefit concert.
TOM CRUISE reveals the title for the sequel -- Top Gun 2: Maverick.
CHRIS CORNELL had several prescription drugs in his system but they didn't contribute to his death in a Detroit hotel room, autopsy reports released on Friday showed.
JOHN HAMM talks about life after Mad Men and why singledom sucks...tho it does free him up to hit on Kate Beckinsale.
BILL COSBY's real and TV wives support him as he heads to trial on sexual assualt charges.
LAKE BELL has given birth to her second child.
BILL MAHER dropped an n-bomb on his TV show, apologized.
THE UNITED KINGDOM: PM Theresa May said "it is time to say enough is enough" as she condemned a terror attack on "innocent and unarmed civilians" which left seven people dead and 48 injured in London. She also pointed to the internet and "the big companies that provide internet-based services" as "the safe space" that allows extremism to breed.
THE SWARM: A busy block near NYC's Rockefeller Center was reopened Friday afternoon after a swarm of more than 2000 honey bees overtook a van, forcing authorities to close East 47th Street.
RESCUING A DOG with a six-year-old girl.
A BEAR broke into a Colorado home, played the piano.
THE SQUIRREL THREAT: Militant rodents steal American flags from a veteran's yard.