U2: "Pride" and "MLK." Crushingly obvious. Have a dream.
LISSIE stopped by The Current for a chat and mini-set.
TORTOISE is streaming The Catastrophist, which includes their cover of David Essex's "Rock On."
TINDERSTICKS give All Songs Considered a track-by-track tour of The Waiting Room.
SUN KIL MOON & JESU stream their collaborative album.
WEEZER drops "King of the World" from what will become known as either the "White Album" or the "Beach Album." Stereogum also has a brief Q & A with Rivers Cuomo.
DION: A vintage performance of "Abraham, Martin & John."
DAVID BOWIE: Invisible New Yorker.
SAVAGES talk to the L.A. Times about love, and the power of consciousness. Next question.
JOHN CALE talks to The Guardian about rearranging his past, working with Lou Reed and running riot with Bowie.
THE MOST ANTICIPATED ALBUMS of 2016, according to Pitchfork.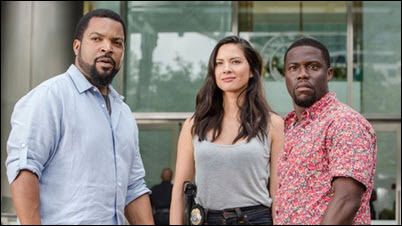 WEEKEND BOX OFFICE: Ride Along 2 tops the holiday weekend chart with 39.5MM, lagging the original (despite opening on 500 more screens), but hust about recouping its production budget. The Revenant placed with 35MM on a waveof awards buzz that should project the 135MMfilm into profitability by the time it leavesthe big screen. Star Wars: The Force Awakens slides from the top slot, showing with 31MM on a still leggy 27 percent drop.13 Hours came in fourth wih 19MM, which ain't bad given the competition for male filmgoers, esp. against a low-for-Michael-Bay budget of 50MM. Daddy's Home rounded out the Top Five with 11.4MM and is well into the black for Paramount.
13 HOURS largely manages to do the things director Michael Bay does well and avoids the things outside his skill set. The film, which recounts the Sept. 11, 2012, attacks on US facilities in Benghazi, Libya, largely avoids the political issues that arose in their wake, although it dramatizes many of the tragic findings of the bipartisan report of the Senate Intelligence Committee. The generally-agreed-upon facts of the case are aggravating enough. 13 Hours thus plays as essentially a war film, which is something Michael Bay knows how to make. Some of the action is over-the-top; for example, Bay repeats the "follow this bomb as it drops to its target" shot from Pearl Harbor. But for the most part, he reigns in his worst instincts and provides enough exposition in the first act for the audience to understand the chaos that erupts in the third act. The characterizations are a bit thin, save for the pseudononymous Jack Silva, played by the pumped-up John Kacinsk iwell enough that you're not always imagining him in The Office. But the screenplay never becomes as mawkish as Pearl Harbor, either. It's no American Sniper or Zero Dark Thirty, but it's good enough to rank as one of Bay's best films at Rotten Tomatoes and to earn an "A" Cinemascore from generally forgiving audiences.
CELINE DION lost her husband and her brother in the same week.
THE CRITICS' CHOISE AWARDS went to these folks.
BILL COSBY: A former district attorney in Montgomery County, Pennsylvania, claims he agreed more than a decade ago that his office wouldn't use a civil deposition given by Bill Cosby in any criminal matters, an email obtained by CNN shows -- a revelation that could call into question the viability of the criminal case against the comedian.
JAMIE-LYNN SIEGLER married her fiancé of almost three years, pro baseball player Cutter Dykstra.
PRETTY IN PINK returns to theaters for its 30th anniversary, and is expected to include alternate endings and behind-the-scenes footage.
ALAN RICKMAN's Ten Key Performances.
RICHARD LIBERTINI, the crazy General in The In-laws, died on January 7.
DAN HAGGERY, a/k/a Grizzly Adams, died from cancer early Friday morning. He was 74.
SWITZERLAND: Refugees arriving in Switzerland have to turn over to the state any assets worth more than 1,000 Swiss francs (£690) to help pay for their upkeep, the broadcaster SRF has reported.
AL QAEDA GUNMEN stormed a luxury hotel frequented by foreigners in Burkina Faso's capital on Friday night, seizing hostages and killing others while fighting with dozens of security forces who began a counterattack hours later. It was Al Qaeda's first major attack in the landlocked sub-Saharan country, a former French colony.
IRAN: The 10 U.S. Navy sailors held by Iran were told by their captors to "act happy" while they were being videotaped during their detention, according to a U.S. defense official with access to the latest information about the debriefing of the sailors.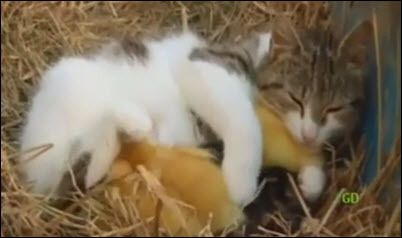 A CAT nurses baby ducks with her kittens...
THE SQUIRREL THREAT: A suicide rodent cut off power to the Vermont statehouse.
IS THIS KANGAROO grieving...or a murderer?
AN IMPOSING CAT who had previously achieved Twitter fame for his rebellious streak has returned to the spot where he first went viral.