THE WEEKEND STARTS HERE: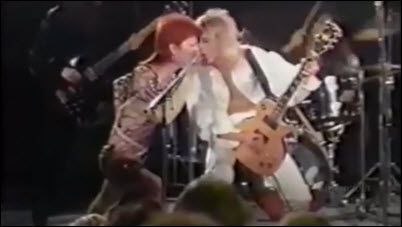 ... with DAVID BOWIE! The 1980 Floor Show was really recorded live at the Marquee, circa October 1973. It aired on The Midnight Special the following month. Your selist includes: "Sorrow," "Everything's Alright," "Space Oddity," "I Can't Explain," "Time," "The Jean Genie," and "I Got You Babe," ft. Marianne Faithfull.
BOB DYLAN streams selections from The 1966 Live Recordings.
SLEIGH BELLS advance streams Jessica Rabbit.
MARTHA WAINWRIGHT advance streams Goodnight City.
DANIEL BACHMAN advance streams his self-titled album.
HART VALLEY DRIFTERS, Jerry Garcia's pre-Dead folk troupe, advance streams Folk Time.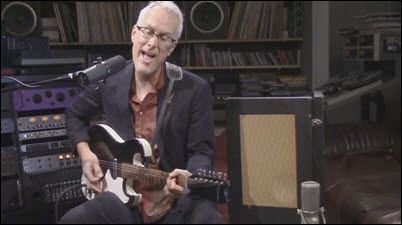 JON PRATT: Pate's frontman plays a solo version of "Situation" on a Silvertone, and writes about it on his blog.
WIRE's Colin Newman talks to PopMatters about his solo releases and the future of the band.
JENS LEKMAN talks to the Village Voice about Postcards, Ghostwriting, and his next LP.
SUZANNE VEGA talks to Salon about her tribute to Carson McCullers.
PETER GABRIEL: Ten of His Best.
NOW SHOWING: This weekend's wide releases include Trolls, which is currently scoring 76 percent on the ol' Tomatometer; Doctor Strange, which is currently scoring 90 percent; and Hacksaw Ridge, scoring 89 percent.
DOCTOR STRANGE: I'm not the first to observe that this latest origin tale has echoes of Marvel Studios' first origin tale -- 2008's Iron Man. After all, Stephen Strange's personality, problems, and journey to heroics are not terribly different from those of Tony Stark, though set against a backdrop of mysticism rather than technology. And there's a slight echo of the original Thor, insofar as it provides a bridge between the two. It is thus a tribute to all involved that this film still seems fresh, both in its psychedelia-meets-Inception visuals and in the performances of a strong ensemble led by Benedict Cumberbatch (who manages a variation on brillaint-but-arrogant different from his turns in Sherlock and The Imitation Game). There are two extra scenes, so be sure to stay past the credits.
MILA KUNIS writes about sexism in Hollywood.
MARIAH CAREY settled her divorce with ex-husband Nick Cannon by calling him directly and begging him to let her marry Australian billionaire James Packer — only to split with her fiancé days later, sources tell Page Six.
THE DARK TOWER is moving from February to Summer 2017.
LIL WAYNE is blaming his anti-black lives matter rant on Nightline's questions about his daughter — and he's apologizing for the remarks.
THE GIRL IN THE SPIDER's WEB -- the sequel to The Girl With the Dragon Tattoo -- may move forward without David Fincher as director.
WONDER WOMAN has a second trailer online.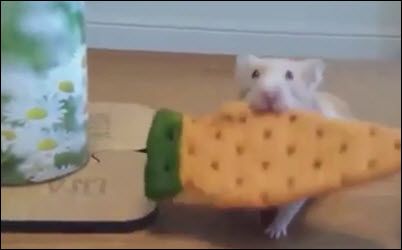 THIS IS MINE. Or is it?
EAGLES may be drafted to keep drone-delivered contraband out of the UK's prisons.
A PIT BULL cried when kids were afraid to pet him on Halloween (there's a happy ending).
ORPHANED ANIMALS -- a buffalo, zebra, and two elands -- formed their own family.