THE WEEKEND STARTS HERE:
...with the YOUNG FRESH FELLOWS! If you have never heard the fabulous sounds of Scott McCaughey's pre-grunge Seattle pop combo (or even if you have), you'll want to sample the "Young Fresh Fellows Theme" as an appetizer. But the main course is live from Portland's Pine Street Theater on December 20, 1991. This 80-minute show includes -- but is not limited to: Jonathan Richman's "Someone I Care About"; "Where Is Groovytown?"; "Hillbilly Drummer Girl"; "My Boyfriend Is In Killdozer"; "Two Brothers"; "Hang Out Right"; "Sitting On A Pitchfork"; "Taco Wagon"; The Kinks' "Picture Book"; "Two Sides To The Story"; "Lost In Space"; "I Don't Let The Little Things Get Me Down"; "Tomorrow's Gone"; "Amy Grant"; "Reunion"; "I Got My Mojo Workin' (And I Thought You'd Like To Know)"; "Go Go Gorilla"; and "Backroom of the Bar." Not to mention snippets of "Suzy Q," "Heart and Soul," "The Ballad of the Green Berets" and a particularly disastrous take on The Beatles' "Please Please Me."
SLEATER KINNEY, Live at the 9:30 Club.
JEFF ROSENSTOCK advance streams We Cool?
ARIEL PINK stops by Morning Becomes Eclectic for a session.
BEECH CREEPS advance stream their self-titled debut.
PURITY RING advance streams Another Eternity.
THOM YORKE and Massive Attack's Robert "3D" Del Naja stream the soundtrack to The UK Gold.
WOLF ALICE drops a "Giant Peach" ahead of My Love Is Cool.
MANFRED MANN'S EARTH BAND, "Blinded by the Light," Live in '75.
JIMMY PAGE talked to All Songs Considered about the 40th anniversary of Led Zeppelin's Physical Graffiti; NME listicles 21 Things you may not know about the Zep's famed double-set.
JENNY LEWIS talks to Under the Radar about her suit, The Voyager, sleepless nights, and more. (Thx, LHB)
U2's Apple stunt is still paying off.
NEW RELEASES are on Friday, starting this Summer, according to the Business, and by the Business, I mean the Industry.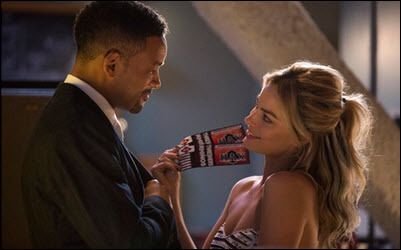 NOW SHOWING: This weekend'swide releases are Focus, which is currently scoring 55 percent on the ol' Tomatometer; and The Lazarus Effect, which is scoring 18 percent.
THE KARDASHIANS have signed a record-breaking, 100MM-plus deal to remain with E! for another four years.
MARGOT ROBBIE is profiled by Harper's Bazaar.
LUPITA N'YONGO's now-famous Oscar dress — adorned in pearls — was stolen right out of her hotel room.
DREW BARRYMORE is writing a collection of autobiographical essays.
KANYE WEST apologizes to Beck and Bruno Mars.
BOBBI KRISTINA BROWN was taken out of a medically induced coma, but she began having violent seizures.
THE ISLAMIC STATE destroyed a priceless collection of statues and sculptures from the ancient Assyrian era, inflicting what an archaeologist described as incalculable damage to a piece of shared human history.
EGYPT: Four bombs exploded in Cairo, killing one person and wounding at least seven. The Egyptian military killed dozens of suspected jihadists during operations in the Sinai. Egyptian President Sisi and visiting King Abdullah II of Jordan urged international cooperation in counterterrorism efforts.
SYRIA: The Assyrian Human Rights Network claims that the Islamic State now holds 262 Christians hostage after an offensive that took over nearly a dozen Assyrian villages. The Islamic State's masked British executioner of Westerners has been identified as Mohammed Emwazi from west London. Syrian Kurdish forces cut off one of the Islamic State's supply lines from Iraq in northeastern Syria.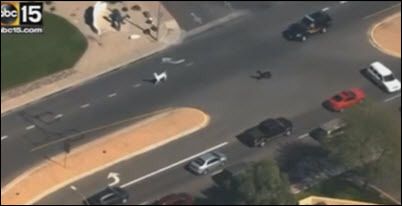 LLAMAS went on the lam in Sun City. And Vancouver. Squirrels wanted for questioning.
A GORILLA works out at the zoo.
A DOG AND AN OWL, living together... mass hysteria!
A ZOOLOGIST bathes with a crocodile.