LINE & CIRCLE drop a video for the jangly "Mesolithic."
THE POP GROUP advance streams Citizen Zombie.
SCREAMING FEMALES advance stream Rose Mountain.
DAN DEACON advance streams Gliss Riffer.
CAT'S EYES, ft Faris of The Horrors and multi-instrumentalist Rachel Zeffira stream the soundtrack to The Duke of Burgundy.
FATHER JOHN MISTY covers Nirvana's "Heart-Shaped Box."
THE SUBURBS dropped "Cupid" for St Valentines Day.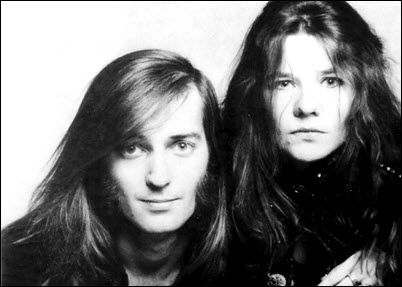 SAM ANDREW, who founded Big Brother and the Holding Company and recruited Janis Joplin in 1966, has died at 73.There goes another piece of your heart.
STEVE STRANGE, lead singer of 1980s pop band Visage, has died aged 55 following a heart attack, his record label says. The Guardian essays his career.
BEATLES FOR SALE: A package of Star Club recordings is set to fetch six-figure sum at London auction.
BOB DYLAN says Steely Dan isn't rock & roll, praises Springsteen & downplays his Merle Haggard diss in a new interview.
BECK and the Incredible Shrinking Album of the Year.
WIN BUTLER scored a layup in the NBA All-Star Celebrity Game.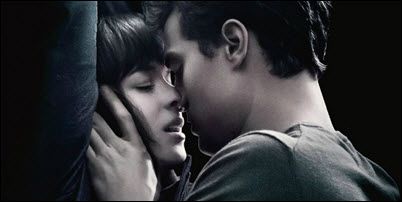 WEEKEND BOX OFFICE: Fifty Sades of Grey unsurprisingly dominates the chart with 81.7 million, a little less than some predicted, but still the second-biggest opening in February after The Passion of the Christ, another adaptation of a well-known book. And it has already made almost twice as much overseas, against a 40 million production budget.However, abysmal reviews and a C+ Cinemascore leaves open the question ofwhether it's a one-weekend wonder. Kingsman: The Secret Service places with 35.6 million, right in line with most predictions. That's against an 80 million budget, but this one may be leggier. The SpongeBob Movie: Sponge Out of Water shows with 30 million and blows past its production budget. American Sniper takes the fourth slot with another 16.4 million; with a 304 million domestic total, it's likely to wind up the biggest grossing movie released in 2014. Jupiter Ascending rounds out the Top 59.4 million and a 32.6 million domestic total against a 176 million budget; ouch.
BENEDICT CUMBERBATCH tied the knot with theater director Sophie Hunter on Saturday.
GARY BUSEY is the latest celebrity to get in a car accident in Malibu.
LEONARDO DeCAPRIO & RHIANNA continue to fuel dating rumors.
BOBBI KRISTINA BROWN's organs are failing.
LENA HEADLEY is expecting her second child.
JIMMY FALLON & JUSTIN TIMBERLAKE rapped their way through the SNL40 opening, icymi.But Nick Ocean stole the show.
GARY OWENS, the droll, mellifluous-voiced announcer on "Rowan & Martin's Laugh-In" the voice of Space Ghost, and a familiar part of radio, TV and movies for more than six decades, has died. He was 80.
GEORGE WASHINGTON: Though now lumped in with everyone for Presidents' Day, tomorrow is the birthday of the "Father of his Country." In 1776, David McCullough notes that when Washington took command in July 1775, he thought he would be home at Mount Vernon by Christmas. McCullough catalogs Washington's blunders -- many of them nearly fatal to the Cause -- but concludes: "He was not a brilliant strategist or tactician, nor a gifted orator, not an intellectual... He had made serious mistakes in judgment. But experience had been his great teacher from boyhood... and above all, Washington never forgot what was at stake, and he never gave up." That, as much as anything, is why Washington is usually ranked among the greatest of US presidents. not to mention the subject of a profane, animated rap cartoon.
DENMARK: The Copenhagen police said on Sunday that they had shot and killed a man they believed carried out two attacks that left two people dead, one at a cafe and one outside a synagogue, and wounded at least five policemen.
CANADA: Two people were arrested at Halifax Stanfield International Airport and have been charged with conspiracy to commit murder after an alleged plot was foiled to kill a large number of people at the Halifax Shopping Centre in the city's west end on Valentine's Day.
FRANCE: As many as 400 Jewish graves were desecrated and marred with Nazi graffiti.
NIGERIA: A teenage female suicide bomber blew herself up at crowded bus station in northeast Nigeria on Sunday, killing at least 16 and wounding 30 others.
LIBYA: A new video released by ISIS on Sunday appears to show the militants beheading 21 Egyptian Christians kidnapped in Libya.
IRAQ: The Provincial Council of Anbar Province has announced that Iraqi security forces, tribal militants and local forces have freed the town of Baghdadi. OTOH, an Iraqi tribal leader said Saturday that ISIS militants are gaining ground in Anbar province, predicting a "collapse within hours" of Iraqi army forces there if tribal forces withdraw. Eight suicide bombers managed Friday to get onto a sprawling Iraqi military base where hundreds of U.S. Marines are training their Iraqi counterparts, but were killed by an ISF counter attack almost immediately.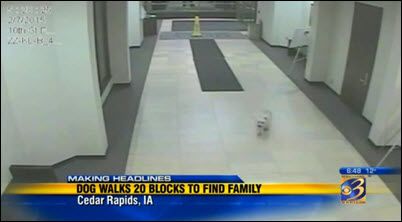 SISSY walked 20 blocks to see her owner in the hospital.
TIGGER: Killed in a zoo security drill.
OWL CAPONE attacking joggers in Salem, Oregon.
ALLIGATOR BLOOD could help fight infections.