BECK played "Country Down" -- and hide-and-seek -- at a fan's house on The Late Late Show.
CALEXICO advance streams Edge Of The Sun.
WIRE advance streams Wire.
VILLAGERS advance streams Darling Arithmetic.
DWIGHT YOAKAM advance streams Second Hand Heart.
TAME IMPALA drops "'Cause I'm a Man" ahead of Currents.
JOY WILLIAMS drops her first post-Civil Wars track, "Woman (Oh Mama)."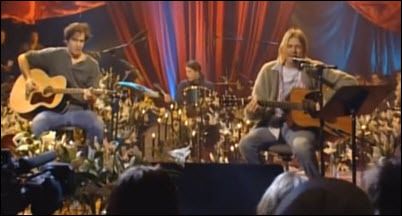 KURT COBAIN died 21 years ago yesterday. Here's Variety's original report, and something "About a Girl."
TRUE MYTH: A Conversation With Sufjan Stevens.
KURT VILE rediscovers the sound of his couch.
THE YARDBIRDS: Chris Dreja and Jim McCarty talk to Forbes about their historic guitarists, The Beatles, and more.
ROBERT BURNS JR, founding drummer of Lynyrd Skynrd, has died in a car crash in Georgia.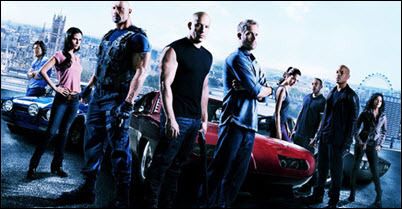 WEEKEND BOX OFFICE: Furious 7 shattered April box office records with 143MM. The prior champ, Captain America: The Winter Soldier, debuted at 95MM; the prior Easter champ was the Clash of the Titans reboot at 61MM. Estimates had been in the range of; Fast 6, which debuted at 97MM.Overseas, Furious 7 pulled in another 240MM, and little competition until The Avengers 2 arrives at the end of the month. Home placed with 27.4MM, on a decent 47 percent drop. Get Hard showed with 13MM, but plummeted 62 percent; it could still profit on its 40MM budget, even after presumably large marketing costs. Cinderella takes the fourth slot with 10.3MM on a 40 percent decline; the Disney live-actioner has also picked up 230MM overseas. Insurgent rounds out the Top Five with 10MM; it looks to fall short of Divergent domestically, but exceed it overseas.
HARVEY WEINSTEIN assured an Italian model that his uninvited groping of her body was a one-time mistake, the Daily News learned Friday.
GWYNETH PALTROW has bought Hustler Hollywood...and plans to bulldoze it.
WILL FARRELL & KRISTEN WIIG say they are scrapping plans for their secret Lifetime movie after news of the project leaked online Wednesday night.
DAVID LYNCH has left the Twin Peaks reboot, which could be fatal.
MICHAEL JACKSON's estate could face child molestation claims, if plaintiffs can overcome the statute of limitations.
JAY CUTLER: The Chicago Bears quarterback offered up an autographed football for the good cause, but it unfortunately didn't receive a single bid.
LUCILLE BALL fans are not happy with a public statue that was erected to honor the actress' legacy, complaining that it's "frightening" and looks nothing like her, and are now looking into fundraising options to fix it.
YEMEN's Shia Houthi rebels have made more gains in the city of Aden, despite air strikes by a Saudi-led coalition.
IRAN and the US don't agree on the outline of a future agreement, especially on the question of how quickly sanctions are to be removed.
ELEPHANTS: A mother and child reunion.
BUFFALO ON THE LAM in Round Rock, TX.
PIG ON THE LAM in Ferrellton, PA.
AND NOW FOR SOMETHING COMPLETELY DIFFERENT: A lamb with a human-like face.