THE WEEKEND STARTS HERE:
...with THE GO-GOs! They made history as the first all-female band that both wrote their own songs and played their own instruments to top the Billboard album charts. Kind of a hard band to place seasonally. Their debut, Beauty and the Beat, which yielded hits like "Our Lips Are Sealed" and "We Got the Beat," as well as great album cuts like "This Town," "Lust to Love," "Tonite" and "How Much More," came out in late Summer 1981, iirc, and "Lips" was climbing the charts that Fall, so I mentally place the band in this time of year. And it's still warm enough that the title track to the too-quick sophomore album, "Vacation," -- or their cover of the Capitols' "Cool Jerk" -- doesn't sound too out of place. "Get Up and Go" was also a single from that LP, but it didn't make the Top 40. The band would chart twice more -- in 1984, with "Head Over Heels" and "Turn to You" -- before splitting and the near-inevitable reunion tours.
TWEEDY plays a Tiny Desk Concert at the offices of NPR.
RYAN ADAMS performs on WNYC Soundcheck.
ZEUS stopped by The Current for a chat and mini-set.
THE ELECTRIC LIGHT ORCHESTRA: I featured 'em here a couple of Fridays back, but Jeff Lynne fronted a version for the first time in 28 years at Hyde Park, in a set including their big hits and other well-known tracks (as well as the Travelling Wilburys' "Handle With Care")..
DUMPTRUCK: "Back Where I Belong."

THE ALLAH-LAs talk to Drowned In Sound about touring, the internet, and more...

LINDA THOMPSON & JON BODEN talk to The Guardian about the revival of Island's folk label.

RICHARD RUSSELL, the head of the pioneering independent XL label, talks to Pitchfork aout the soundtrack of his life.

THE KINKS, ranked by Stereogum.


CUTOUT BIN: By popular demand, it's another special back-to-school special streaming from the Pate page at the ol' HM.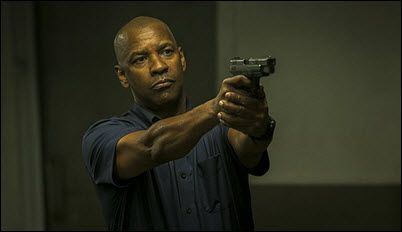 NOW SHOWING:This weekend's wide releases include The Boxtrolls, which is currently scoring 70 percent on the ol' Tomatometer; and The Equalizer, currently scoring 58 percent.
KIM KARDASHIAN was tackled and almost knocked to the ground in an alarming assault during a Paris Fashion Week event.
LINDSAY LOHAN was a disaster in her first performance of David Mamet's legendary play Speed-the-Plow in London. Who could have predicted it?
RACHEL McADAMS is said to be locking down the lead role in season 2 of HBO's True Detective.
SAM WORTHINGTON and his girlfriend Lara Bingle are expecting their first child together.
JUPITER ASCENDING: The Wachowskis' latest, moved from July to February (uh-oh), now has a new trailer.
THE ISLAMIC STATE is spreading into Pakistan.
THE KHORASAN GROUP attacked by the US in Syria, as it turns out, are not a particularly new threat at all.
LIBYA has asked the Organization for the Prohibition of Chemical Weapons to draw up plans to ship a stockpile of 850 tons of chemicals overseas due to deteriorating security. It's worth noting the disarmament of Libya was not unrelated to US policy after 9/11, including the invasion of Iraq.
IRAQ: The Islamic State overran an Iraqi military base in Saqlawiya in Anbar province. The extent of Iraqi casualties is unclear; upwards of 800 soldiers are said to have been killed or captured during the opening suicide attack, the storming of the base, and while retreating. An estimated 200 soldiers are said to have escaped.
IRAN's president says a nuclear deal is possible before a November deadline if the West is flexible. The US said it will refuse any effort by Iran to gain its co-operation on fighting Islamic State forces by being more flexible about Tehran's nuclear program.
MARU demonstrates the many ways he can sit in a box.
FAMED GROUNDHOG STATEN ISLAND CHUCK died after being dropped by NYC Mayor Bill de Blasio; the zoo then covered it up.
POLITICIANS & POSSUMS: It's complicated.
TWO AMOROUS DONKEYS who were separated because of an outcry over their lovemaking have been reunited at a zoo in Poland.