PATE REUNION UPDATE: Jon, Mike & Jon (and we hope Ron) will be retaking a stage July 5th... and I now have details from a presumably reliable source: There will be a potluck picnic from 12-3 p.m. at Brookside Park, Linden shelter; an all ages show (7-9 p.m.), and 21+ show (9 p.m.) at Whiskey River in Ames, IA. Be there or be squared! If you're on the Facebook, check in with the event page.
THE WEEKEND STARTS HERE:
...with KATRINA & THE WAVES! Obviously best known for the summer anthem, "Walking On Sunshine", but we can dig a little deeper for pop gems like "Brown Eyed Son," "Do You Want Crying?", "Que Te Quiero" and "Red Wine and Whiskey." BONUS: Guitarist, songwriter and Soft Boy Kimberley Rew also wrote "Going Down to Liverpool," later covered by The Bangles.
CAMERA OBSCURA graces the KEXP studio with a mini-set of new tunes.
DANDY WARHOLS play a psychedelic set of songs from their breakthrough album " Thirteen Tales from Urban Bohemia" at KEXP.
CAYUCAS washes ashore in the KEXP studio with a set of gentle beach pop from their second album "Bigfoot".
IAN MOORE & THE LOSSY COILS heat up the KEXP studio with a crunchy set of blues-tinged power pop for your eardrums.
FRANZ FERDINAND drops "Love Illumination" and "Right Action" ahead of Right Thoughts, Right Words, Right Action.
IRON & WINE drops "Rattling Bone" for The Lone Ranger soundtrack.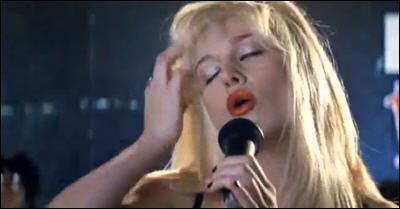 THE CLASH AT DEMONHEAD covers Metric's "Black Sheep." I remember when Envy was Nat.
THE DISMEMBERMENT PLAN: Travis Morrison chats with Pitchfork about indie rock past and present, cell phones at shows, and the reunited act's first new album in 12 years, Uncanney Valley.
JOHN GRANT is profiled by The Record.
KENNY ROGERS is playing Glastonbury. Really. The Gambler talks to The Guardian.
MIDNIGHT OIL frontman turned Aussie politician Peter Garrett has announced that he will quit politics at the next election.
CUTOUT BIN: From Link Wray to Steely Dan, from Devo to Kenny Loggins, from 10000 Maniacs to The Who, plus Wilco, the Rolling Stones, the Jesus & Mary Chain, Twisted Sister and more -- this Friday's fortuitous finds are streaming from the Pate page at the ol' HM.
NOW SHOWING:This weekend's wide releases are White House Down, which is currently scoring 50 percent on the ol' Tomatometer; and The Heat, which is scoring 67 percent.
PAULA DEEN is getting dropped by Target, Novo Nordisk and QVC (sorta).
JAMES GANDOLFINI's funeral was a star-studded tribute, produced and filmed by HBO for the actor's family.
JUSTIN BIEBER has been sued for assault and battery by a paparazzo who alleges that the singer "physically attacked" him in a parking lot in May 2012.
JULIANNE MOORE is in talks to join The Hunger Games franchise.
CAMERON DIAZ joins the Annie remake.
JAMES WOODS, 66, is dating a 20-year-old.
ESCAPE PLAN: Stallone. Schwarzenegger. Sheewiz.
THE UNITED STATES: A federal grand jury filed a 30-count indictment against Boston Marathon bombing suspect Dzhokar Tsarnaev, including weapon of mass destruction, bombing, firearms, carjacking, and conspiracy charges.
ISRAEL: Prime Minister Netanyahu said the IAF has operated in a "number of theaters" over the past year in secret operations.
EGYPT: A Muslim Brotherhood spokesman said that if the army and police fail to "properly" respond to attacks against the Brotherhood in upcoming protests, the Brotherhood will "utilize [the] right of self-defense." Human Rights Watch charged the Muslim Brotherhood with promoting sectarian hatred.
IRAQ: Insurgents killed 22 Iraqis in a series of bombings in coffee shops and cafes in Baghdad, Baqubah, and Jbela.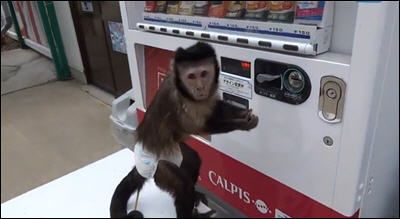 A MONKEY orders a soda from a vending machine.
CAMEL TURDUCKEN: Actually, a camel stuffed with sheep stuffed with chicken stuffed with fish. Your word of the day is "engastration."
RARE BIRD, observed getting killed by a wind turbine.
A HAWK was rescued from the grill of a minivan.